Project by Mercer County student featured in Kentucky Farm Bureau's "Science in Agriculture" displays
Louisville, KY (November 30, 2017) – Mercer County student, Marlee Henson, was among the 12 students selected from across the state to display their agriculture science projects at this week's Kentucky Farm Bureau (KFB) annual meeting in Louisville.
Marlee displayed her science project as part of the KFB annual meeting tradeshow. Her project, "The Power of Packaging," explored which packaging delayed ripening of a banana the most.
She was awarded $125.00 and a certificate of recognition for her participation at the state level.
The Science in Agriculture program was developed by KFB as a way to encourage teachers to incorporate agricultural themes into their classroom instruction. Projects are evaluated on categories such as creativity, skill, clarity and thoroughness, agricultural accuracy and scientific thought.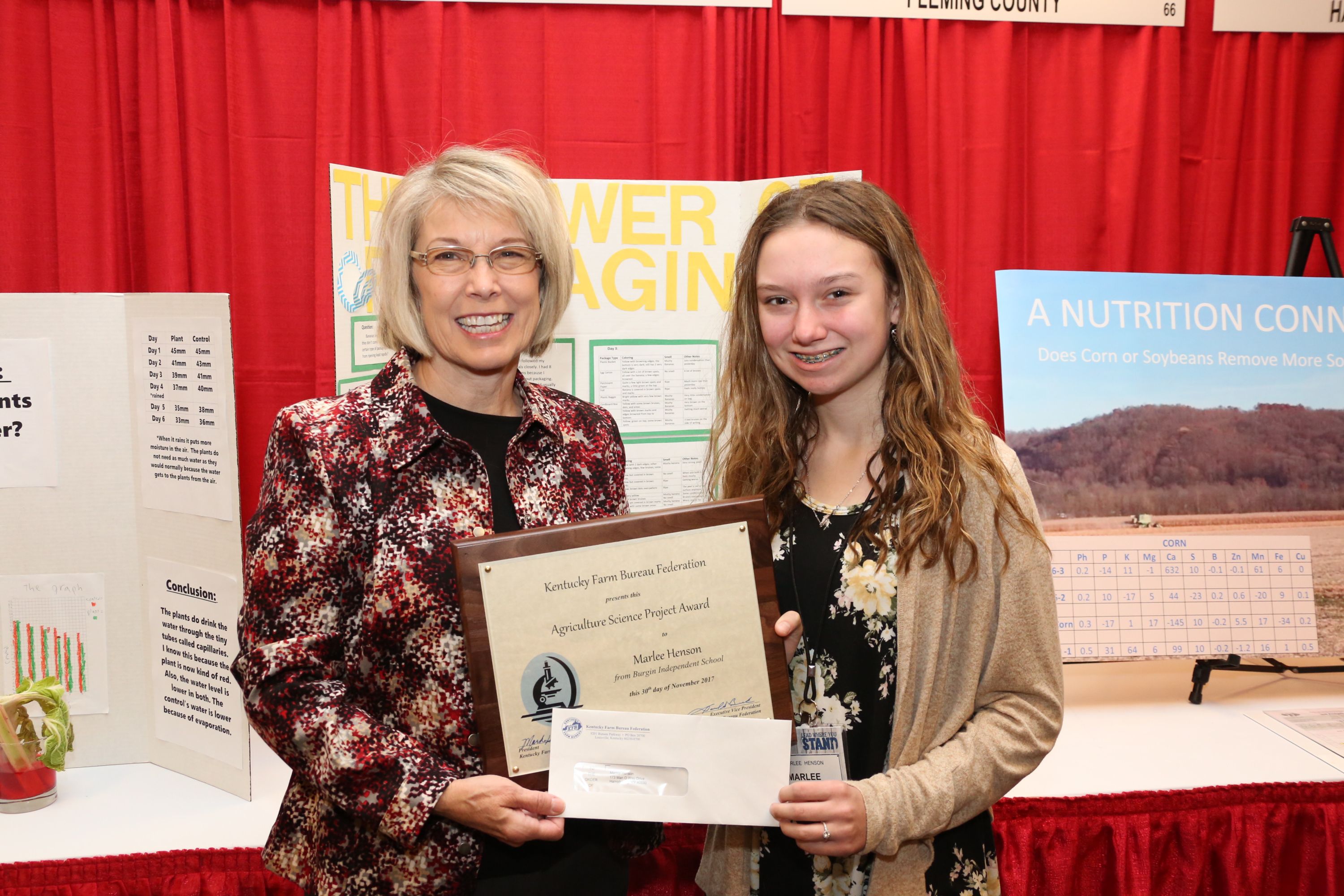 KFB Spotlight
September 8, 2021

A recent survey conducted by an organization known as "Kindness.org" listed Kentucky as being the kindest state in the U.S. Now, I'm no rocket scientist, but I have figured that one out; no survey needed.
August 30, 2021

From a reversal of the Waters of the U.S. rule to tax related issues, the agriculture industry is standing firm on its policies and priorities as it faces proposals that could affect the industry in adverse ways.
August 26, 2021

The 57th annual Kentucky Farm Bureau (KFB) Country Ham Breakfast brought in a record-breaking $4.8 million bid for charity. The Grand Champion Country Ham auction is a KFB state fair tradition dating back to 1964.