2015 FarmSCool
Mercer County Farm Bureau co-sponsored FarmSCool for the children in Headstart through 2nd grades in our county on September 22 and September 24. Over 500 students learned about goats, dairy cows, beef cows, chickens, pigs, horses, sheep, grains and tractors at the different stations.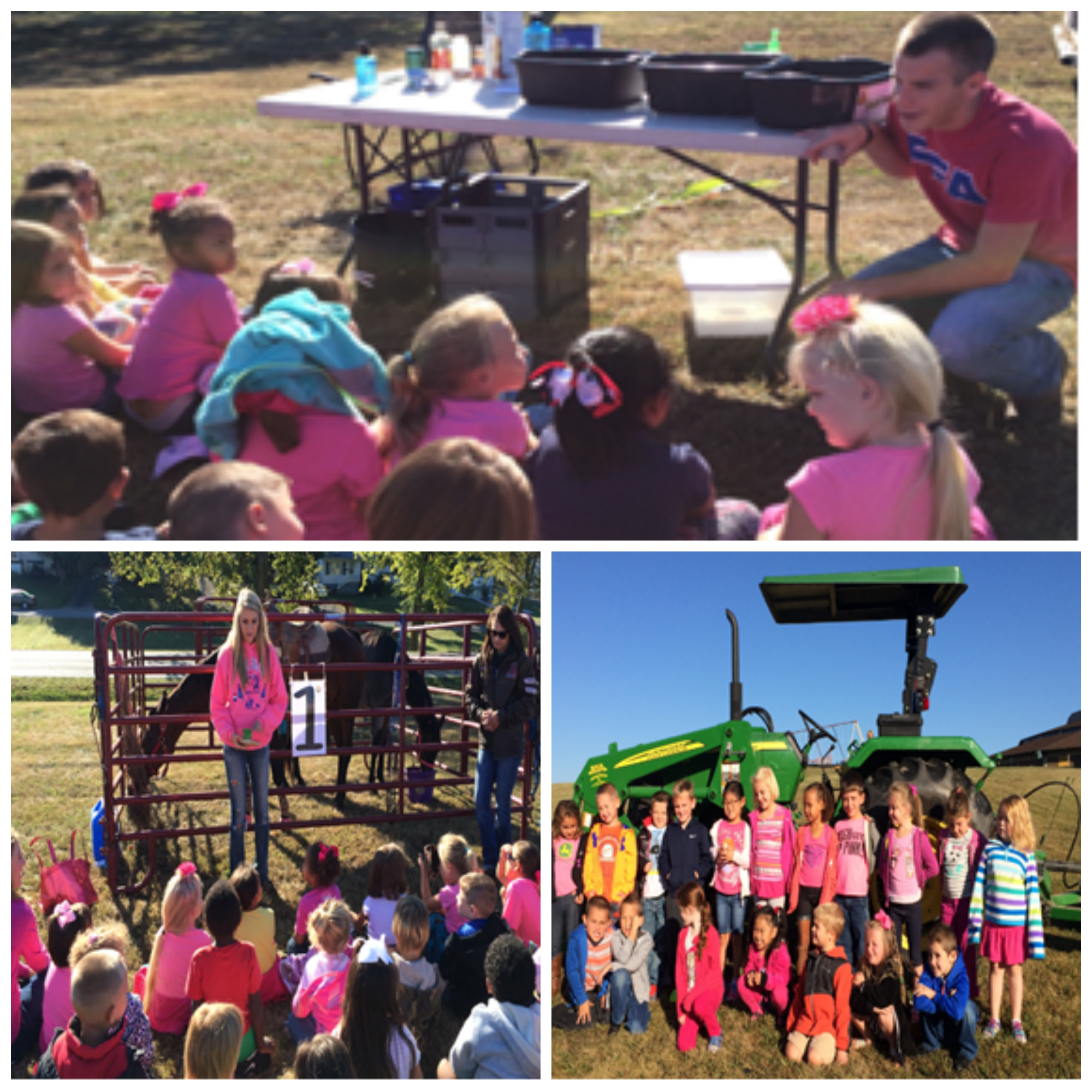 KFB Spotlight
October 7, 2019

The Office of the State Climatologist and the Kentucky Energy and Environment Cabinet, in coordination with the Kentucky Drought Mitigation Team, are issuing a Level 2 for 78 counties and a Level 1 drought declaration for 42 counties.
October 1, 2019

In September 2018, the Whitehouse announced a trade deal had been reached with two of the United States' largest trading partners, Canada and Mexico.
September 12, 2019

Repeal of the 2015 Waters of the United States rule is a victory for clean water and clear rules. As farmers, we share the goal of protecting the nation's water, but the 2015 Waters of the United States rule was unreasonable and unworkable. It made conservation more difficult and created huge liabilities for farmers.