2015 FarmSCool
Mercer County Farm Bureau co-sponsored FarmSCool for the children in Headstart through 2nd grades in our county on September 22 and September 24. Over 500 students learned about goats, dairy cows, beef cows, chickens, pigs, horses, sheep, grains and tractors at the different stations.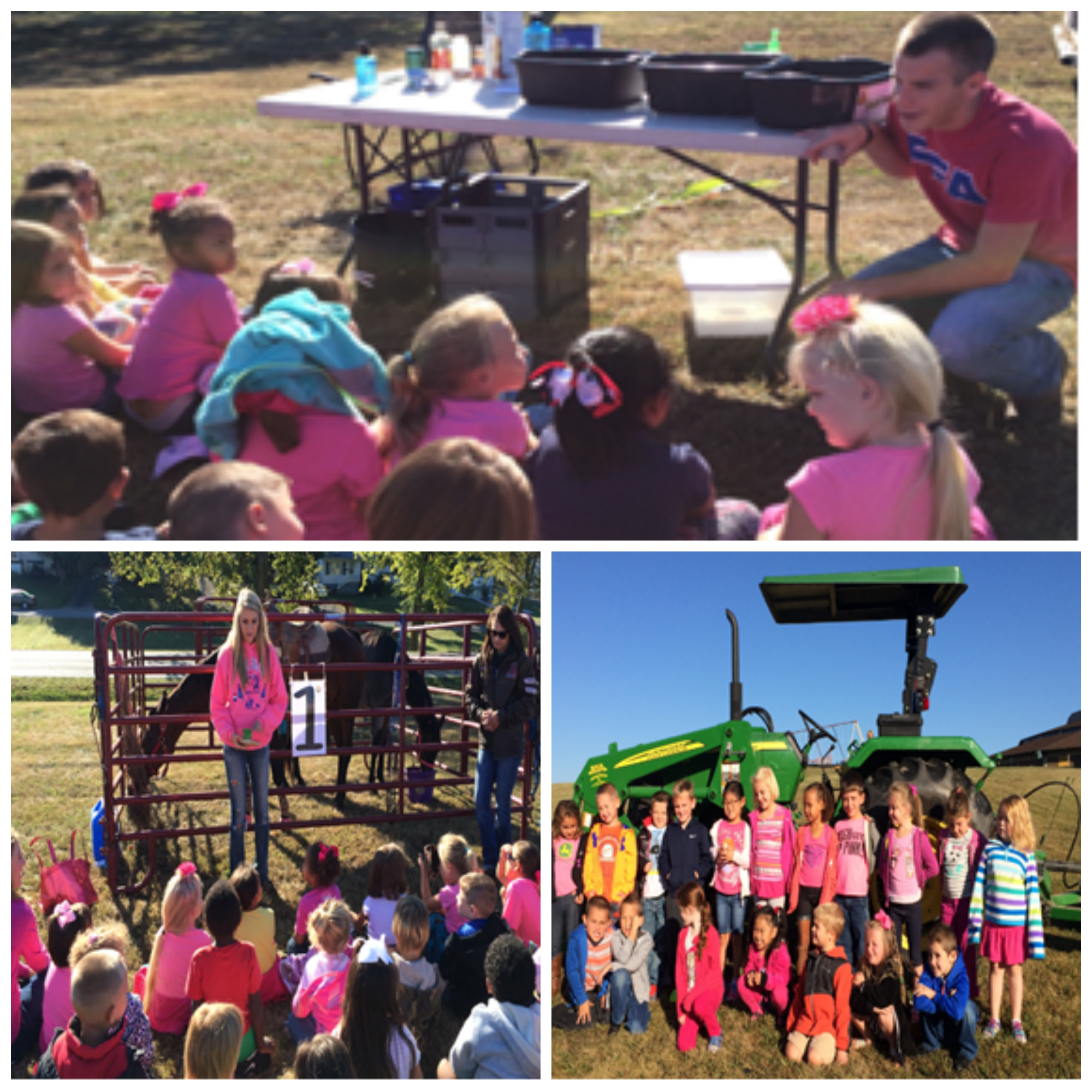 KFB Spotlight
June 23, 2022

To say Catlin Young wears many hats would be an understatement. This recent Murray State University (MSU) agri-business graduate/first-time farm owner/University of Kentucky College of Agriculture, Food, and Environment Weed Science Technician/social media blogger/animal lover is blending these many roles to accomplish her mission of carrying on a family farming tradition.
June 23, 2022

When searching for information about or images of Jefferson County, Kentucky on the internet, one will likely see photos of the Louisville skyline or statistics about it being the most populated county in the state.
May 6, 2022

On a colder than normal April afternoon, Morgan Askins is unloading her two quarter horses at the Shelby County Fairgrounds as she prepares to be the flag bearer for the weekend's Kentuckiana Ranch Horse Association (KRHA) event. She gets her horses settled and prepares for the next day's activities.