2015 FarmSCool
Mercer County Farm Bureau co-sponsored FarmSCool for the children in Headstart through 2nd grades in our county on September 22 and September 24. Over 500 students learned about goats, dairy cows, beef cows, chickens, pigs, horses, sheep, grains and tractors at the different stations.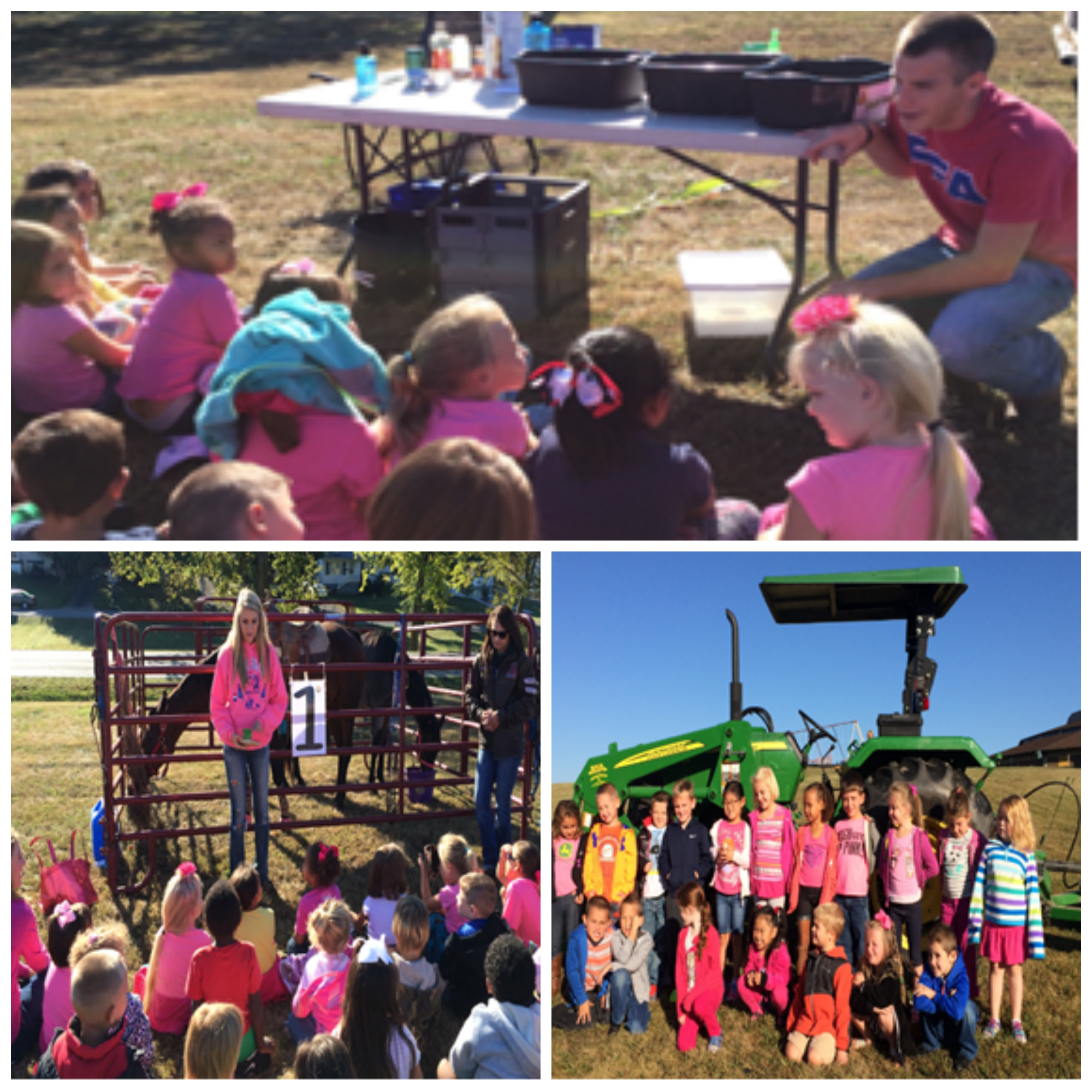 KFB Spotlight
December 9, 2019

Kirby Green from Daviess County has won top honors in Kentucky Farm Bureau's (KFB) Excellence in Agriculture Awards program for 2019. She received the award during the organization's recent Annual Meeting at the Galt House in Louisville.
December 7, 2019

Pulaski County farmer Mark Haney was re-elected Kentucky Farm Bureau President on the concluding day of the organization's 100th annual meeting. Also re-elected were Webster County's Eddie Melton as First Vice-President and Sharon Furches of Calloway County as Second Vice-President.
December 7, 2019

Trisha Campbell of Logan County won first place in Kentucky Farm Bureau's (KFB) Discussion Meet, a debate-styled competition for young farmers.