2015 Customer Appreciation Day
Mercer County Farm Bureau Federation held a Customer/Merchant/Member Appreciation Day on June 5, 2015. We had over 250 customers visit our 16 vendors (including local and state discount merchants). Our customers were able to talk to the vendors and find out what each one could offer them by being a member of Mercer County Farm Bureau. We grilled out hamburgers from the beef that we purchased from the Youth Investment Sale.
The highlight of the event was the helicopter from the Air Evac Lifeteam. Everyone enjoyed the two hours the helicopter was at our office. The pilot, paramedic, nurse and the sales representative explained why this was an important service to have in our farming community.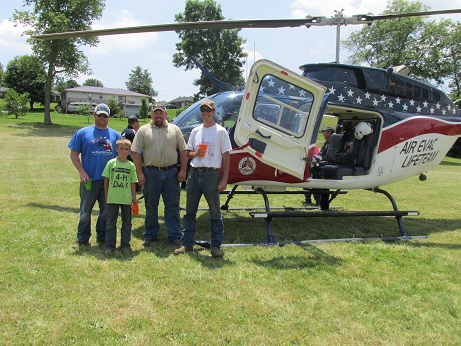 We also promoted our Child Passenger Seat Inspection Program that Mercer County Farm Bureau is now offering as a service. Through this program, we are inspecting child car seats to assure parents that their child's set is installed properly and fits the child correctly in order to avoid or lessen possible injuries. We have a local certified CSR, Jesseca Huffman, who inspects by appointment. We feel that this is a great service to our community.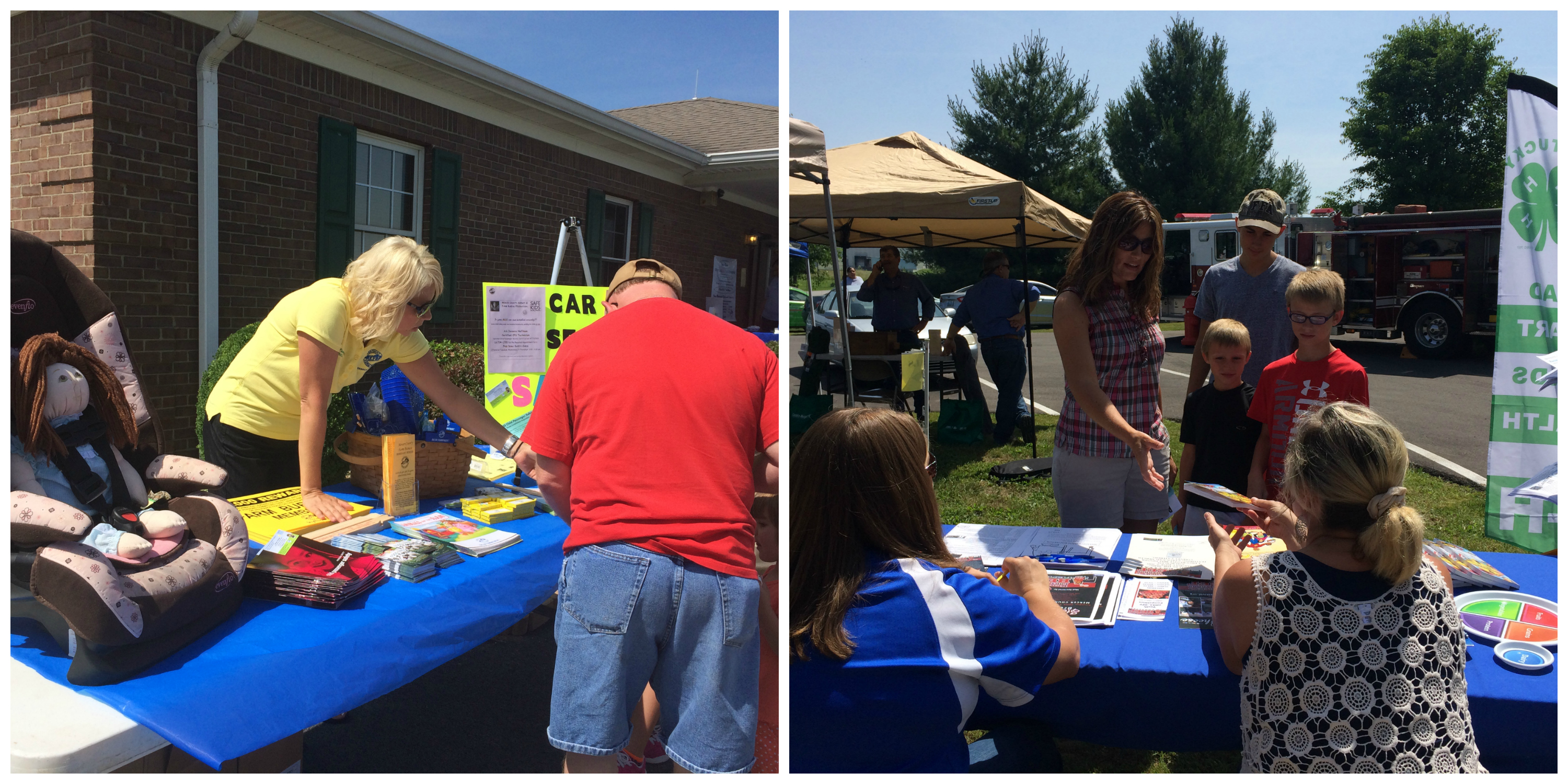 KFB Spotlight
Stress on the Farm and in Rural America: Acknowledging its existence can be a good first step in combating this issue

June 25, 2019

As much as farm families love what they do, there is a tremendous amount of stress that can come along with any farming operation, big or small; in good economic times or financial downturns.
June 25, 2019

The Merriam-Webster dictionary defines the word "entrepreneur" as being, "one who organizes, manages, and assumes the risks of a business or enterprise." With that said, the likely image of an entrepreneur is not necessarily that of a teenager. However, Ben Williams and Taylor Cook did not get that memo. In fact, these two teens have been thinking about running a business of their own for quite some time.
May 17, 2019

In addition to being resourceful, hard-working and persistent, our nation's farmers have been very patient. We have endured continued drops in net farm income, a host of natural disasters, and some of the most volatile commodity markets experienced in decades.