Hannah Mabry Performs at Kentucky Farm Bureau Variety Showcase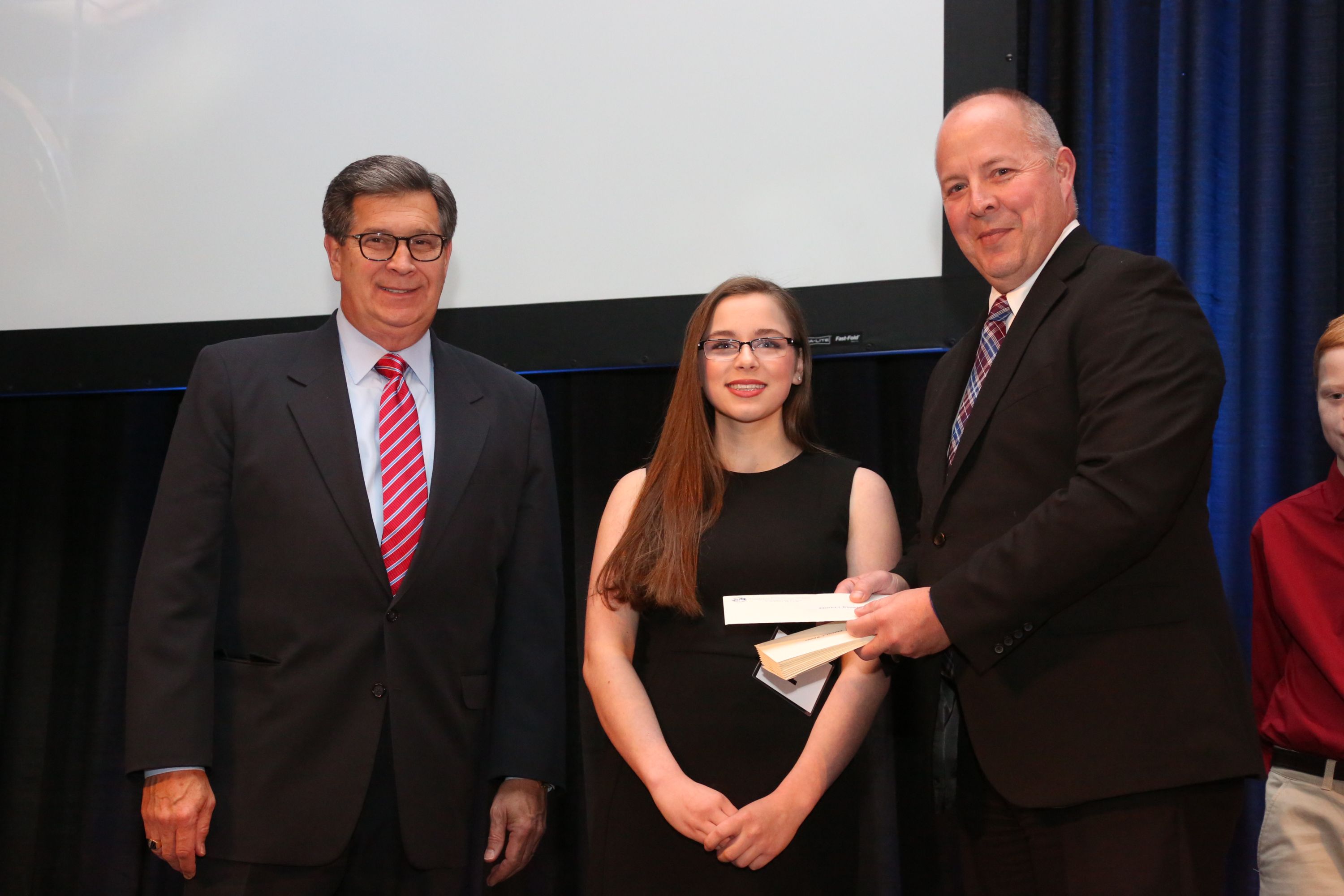 Louisville, KY (December 1, 2017) – McCracken County's Hannah Mabry performed before a live audience during the November 30 general session of Kentucky Farm Bureau's (KFB) 98th annual meeting in Louisville. Winner of both the McCracken and District 1 preliminary contests, Mabry was one of 11 acts invited to perform at the state Variety Showcase. The competition is sponsored annually by KFB to support youth achievement in entertainment.
Mabry, who performed an acappella solo of "Hallelujah," was awarded a $250 check for being named the district winner of the Variety Showcase.
KFB's District 1 is a regional grouping of Kentucky counties, including: Ballard, Calloway, Carlisle, Fulton, Graves, Hickman, Livingston, Lyon, McCracken, Marshall and Trigg.
KFB Spotlight
March 21, 2023

Each year, Kentucky Farm Bureau (KFB) members by the hundreds make their way to the nation's capital to participate in the annual Congressional Tour.
March 21, 2023

For decades, environmental experts, government agencies, and concerned citizen groups have been hearing about and monitoring an area in the Gulf of Mexico that has come to be known as the Hypoxia Zone.
March 21, 2023

Every February, Kentucky Farm Bureau (KFB) county volunteer leaders make their way to the Derby City for the annual KFB Presidents and Vice Presidents Conference.