Hannah Mabry Performs at Kentucky Farm Bureau Variety Showcase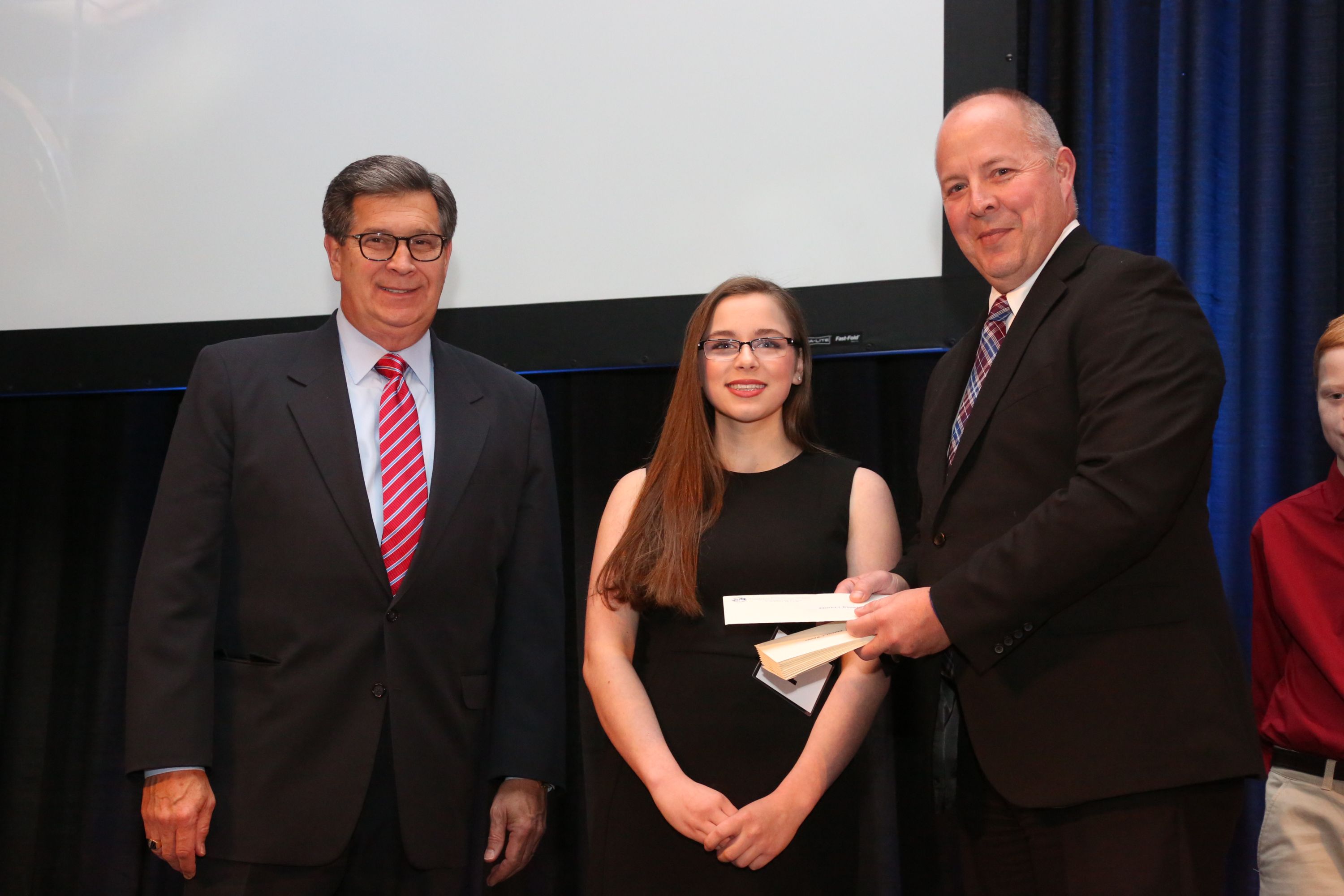 Louisville, KY (December 1, 2017) – McCracken County's Hannah Mabry performed before a live audience during the November 30 general session of Kentucky Farm Bureau's (KFB) 98th annual meeting in Louisville. Winner of both the McCracken and District 1 preliminary contests, Mabry was one of 11 acts invited to perform at the state Variety Showcase. The competition is sponsored annually by KFB to support youth achievement in entertainment.
Mabry, who performed an acappella solo of "Hallelujah," was awarded a $250 check for being named the district winner of the Variety Showcase.
KFB's District 1 is a regional grouping of Kentucky counties, including: Ballard, Calloway, Carlisle, Fulton, Graves, Hickman, Livingston, Lyon, McCracken, Marshall and Trigg.
KFB Spotlight
June 27, 2022

The small community of Bremen, in Muhlenberg County, may never be the same after the loss of homes, farms, and the many lives due to the devastating tornado outbreak last December. But the spirits of those living there could not be broken and life is returning to a new normal more than six months later.
June 27, 2022

The National Weather Service's archived information list several instances over the last century when tornadic activity was present in Hart County, Kentucky. And while many were devastating, perhaps none were as destructive as the storm that passed through last December.
June 27, 2022

It's hard to believe that Kentucky Farm Bureau Mutual Insurance Company (KFBMIC) will turn 80 years old next year. From our humble beginnings in 1943 as a member service to the KFB Federation, to having a presence in all 120 Kentucky counties today, the insurance side of this organization is uniquely positioned to assist members across the Commonwealth when they need us the most.