Educational Mini-Grant Awarded to McCracken County Farm Bureau
Louisville, KY (December 1, 2017) – McCracken County Farm Bureau was honored as one of six recipients of Kentucky Farm Bureau (KFB) Educational Mini-Grant. All six recipients were recognized during KFB's annual meeting in Louisville.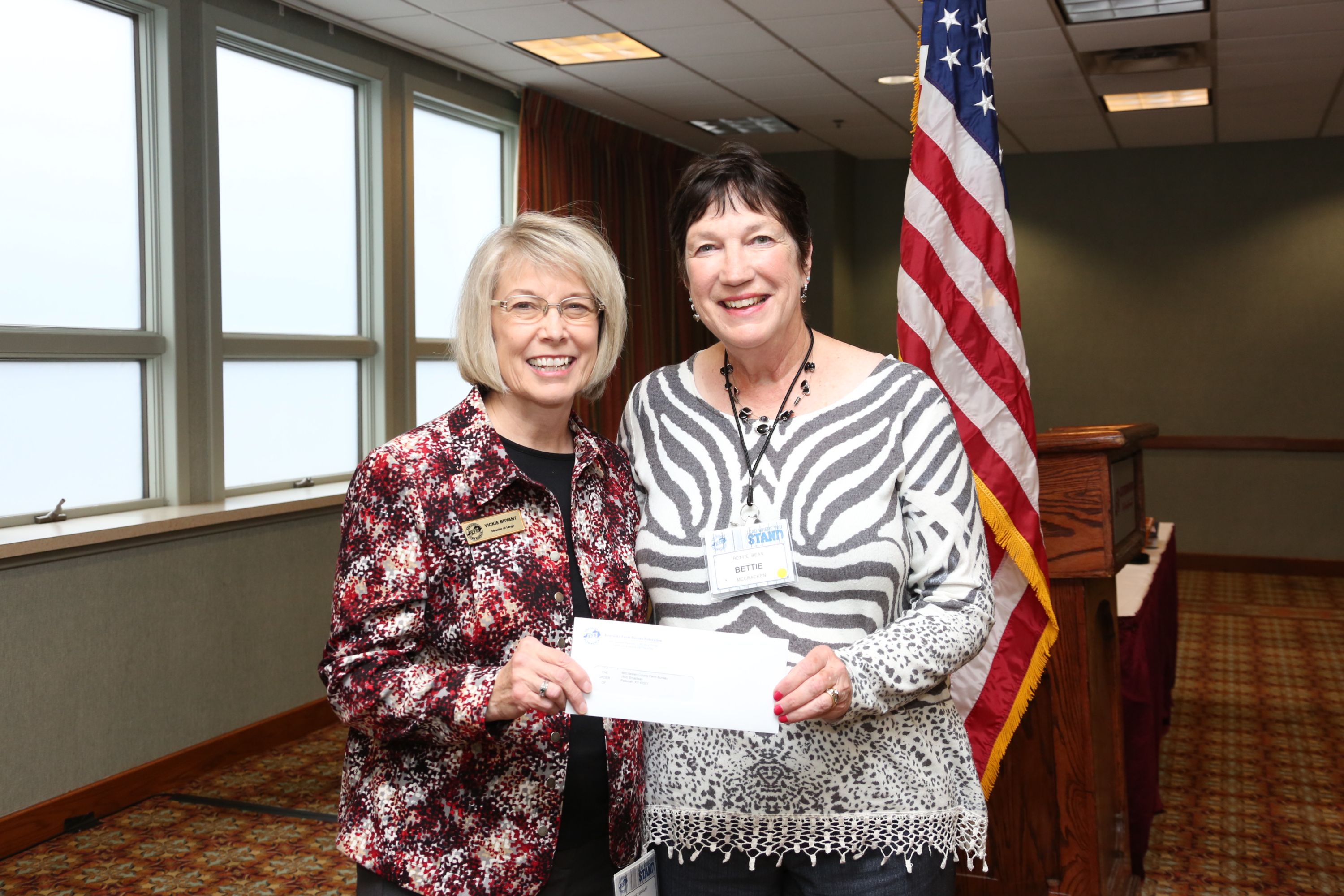 The Mini-Grant is a special project of the Kentucky Farm Bureau Women's Program and administered through the Kentucky Farm Bureau Education Foundation. One-time grants of up to $500 are offered to county Farm Bureaus on a competitive basis to help fund projects that result in increased agricultural literacy. Priority is given to those programs demonstrating a need for financial support.
McCracken County Farm Bureau was recognized for purchasing books to occupy five bookcases constructed by the McCracken County High School-one for each of the five McCracken County Elementary Schools.
In addition to McCracken County Farm Bureau's award, Mini-Grants were also given to the Farm Bureaus in Boyle, Fayette, Lewis, Marion, and Webster counties.
KFB Spotlight
September 8, 2021

A recent survey conducted by an organization known as "Kindness.org" listed Kentucky as being the kindest state in the U.S. Now, I'm no rocket scientist, but I have figured that one out; no survey needed.
August 30, 2021

From a reversal of the Waters of the U.S. rule to tax related issues, the agriculture industry is standing firm on its policies and priorities as it faces proposals that could affect the industry in adverse ways.
August 26, 2021

The 57th annual Kentucky Farm Bureau (KFB) Country Ham Breakfast brought in a record-breaking $4.8 million bid for charity. The Grand Champion Country Ham auction is a KFB state fair tradition dating back to 1964.