Mason County Farm Bureau Selected as an Exhibitor at American Farm Bureau's Annual Convention
Mason County Farm Bureau was one of two Kentucky counties selected as an exhibitor at the American Farm Bureau Convention in Nashville, TN for achievement in the KFB County Activities of Excellence Competition.
Mason County Farm Bureau was recognized for its creation of a mobile Ag library. The traveling book barn is a bookshelf, in the shape of a barn, filled with Ag books for ages 3-12. They attached wheels to the barn so that they can easily move it to the local schools and libraries. Each school library in the community has an opportunity to "host" the book barn for a month long period. Each activity period involves reading a book, singing farm songs, and creating a craft or food product. Each child takes home a farm animal bookmark with the traveling book barn logo.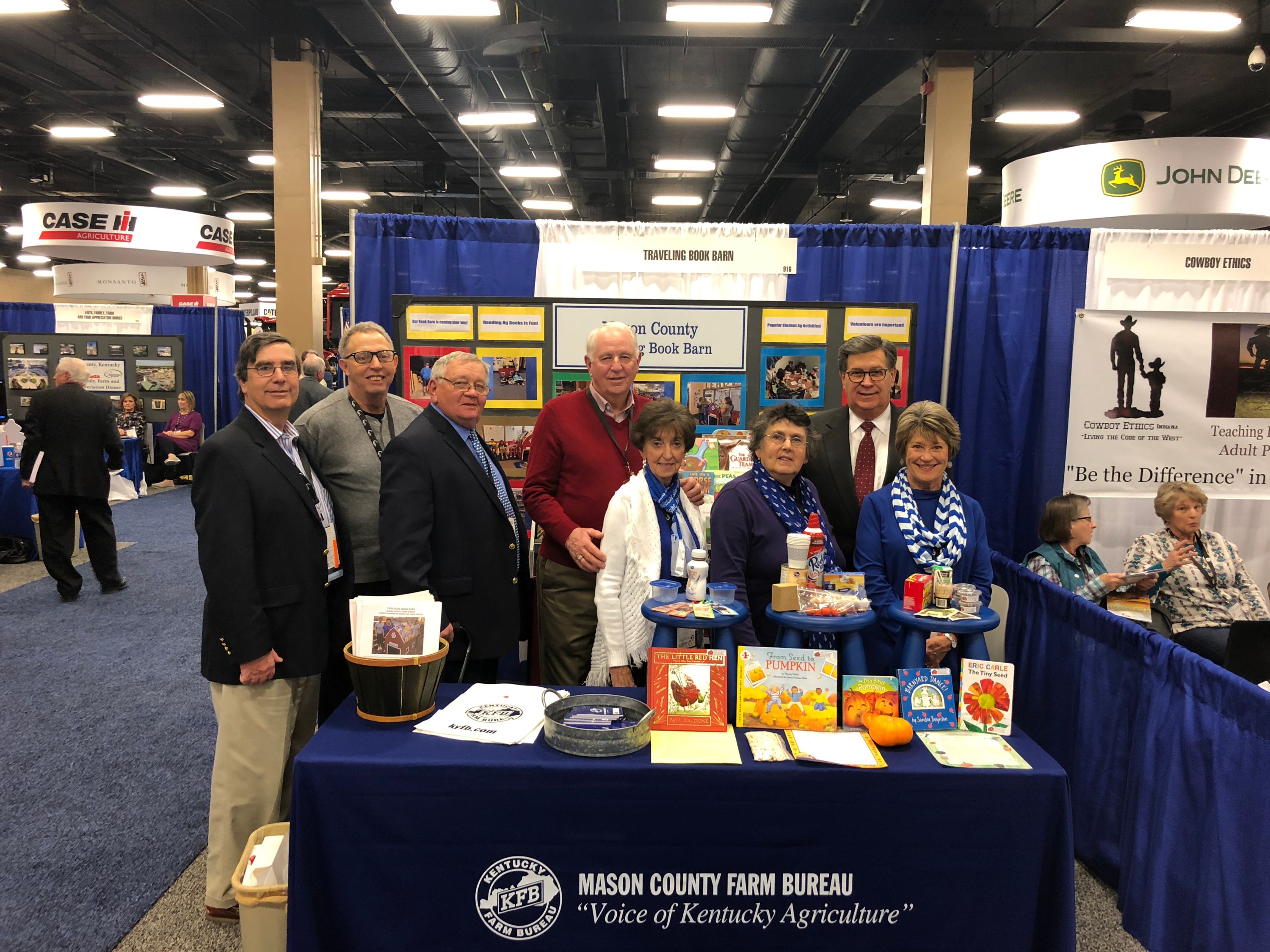 KFB Spotlight
May 17, 2019

In addition to being resourceful, hard-working and persistent, our nation's farmers have been very patient. We have endured continued drops in net farm income, a host of natural disasters, and some of the most volatile commodity markets experienced in decades.
May 9, 2019

I'm not sure if this is an age thing or not, but it seems to me that the older I get the more I reflect on the past, taking in all the moments and memories that have guided me to where I am today as a person, a husband, a father, a soon-to-be grandfather, and a communicator.
May 9, 2019

When thinking of Kentucky agriculture, many crops could come to mind including corn, soybeans, wheat, and tobacco, to name a few. But timber may not often be thought of as a crop.