Mason County Farm Bureau Selected as an Exhibitor at American Farm Bureau's Annual Convention
Mason County Farm Bureau was one of two Kentucky counties selected as an exhibitor at the American Farm Bureau Convention in Nashville, TN for achievement in the KFB County Activities of Excellence Competition.
Mason County Farm Bureau was recognized for its creation of a mobile Ag library. The traveling book barn is a bookshelf, in the shape of a barn, filled with Ag books for ages 3-12. They attached wheels to the barn so that they can easily move it to the local schools and libraries. Each school library in the community has an opportunity to "host" the book barn for a month long period. Each activity period involves reading a book, singing farm songs, and creating a craft or food product. Each child takes home a farm animal bookmark with the traveling book barn logo.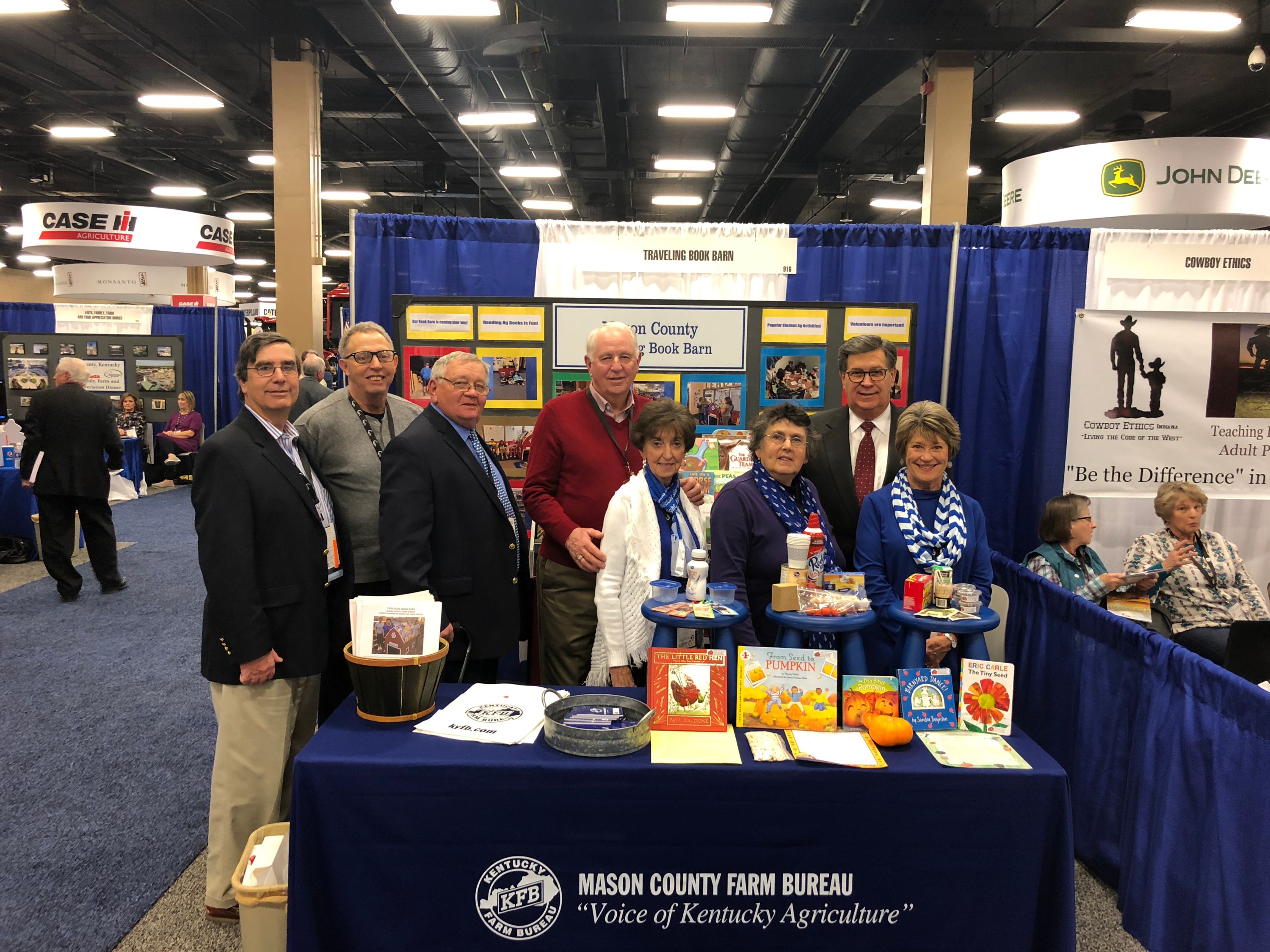 KFB Spotlight
Zach Heibert of Hardin County Named 2022 Kentucky Farm Bureau Excellence in Agriculture Award Recipient

September 29, 2022

Kentucky Farm Bureau (KFB) announced today that Zach Heibert of Hardin County is the 2022 KFB Excellence in Agriculture award recipient.
August 25, 2022

The 58th Kentucky Farm Bureau (KFB) Country Ham Breakfast brought in an impressive $5 million for charity organizations.
August 12, 2022

Anyone who has ever planted that first seed of a crop knows, as dedicated farm families, we are always at the mercy of Mother Nature.