Mason County Farm Bureau Selected as an Exhibitor at American Farm Bureau's Annual Convention
Mason County Farm Bureau was one of two Kentucky counties selected as an exhibitor at the American Farm Bureau Convention in Nashville, TN for achievement in the KFB County Activities of Excellence Competition.
Mason County Farm Bureau was recognized for its creation of a mobile Ag library. The traveling book barn is a bookshelf, in the shape of a barn, filled with Ag books for ages 3-12. They attached wheels to the barn so that they can easily move it to the local schools and libraries. Each school library in the community has an opportunity to "host" the book barn for a month long period. Each activity period involves reading a book, singing farm songs, and creating a craft or food product. Each child takes home a farm animal bookmark with the traveling book barn logo.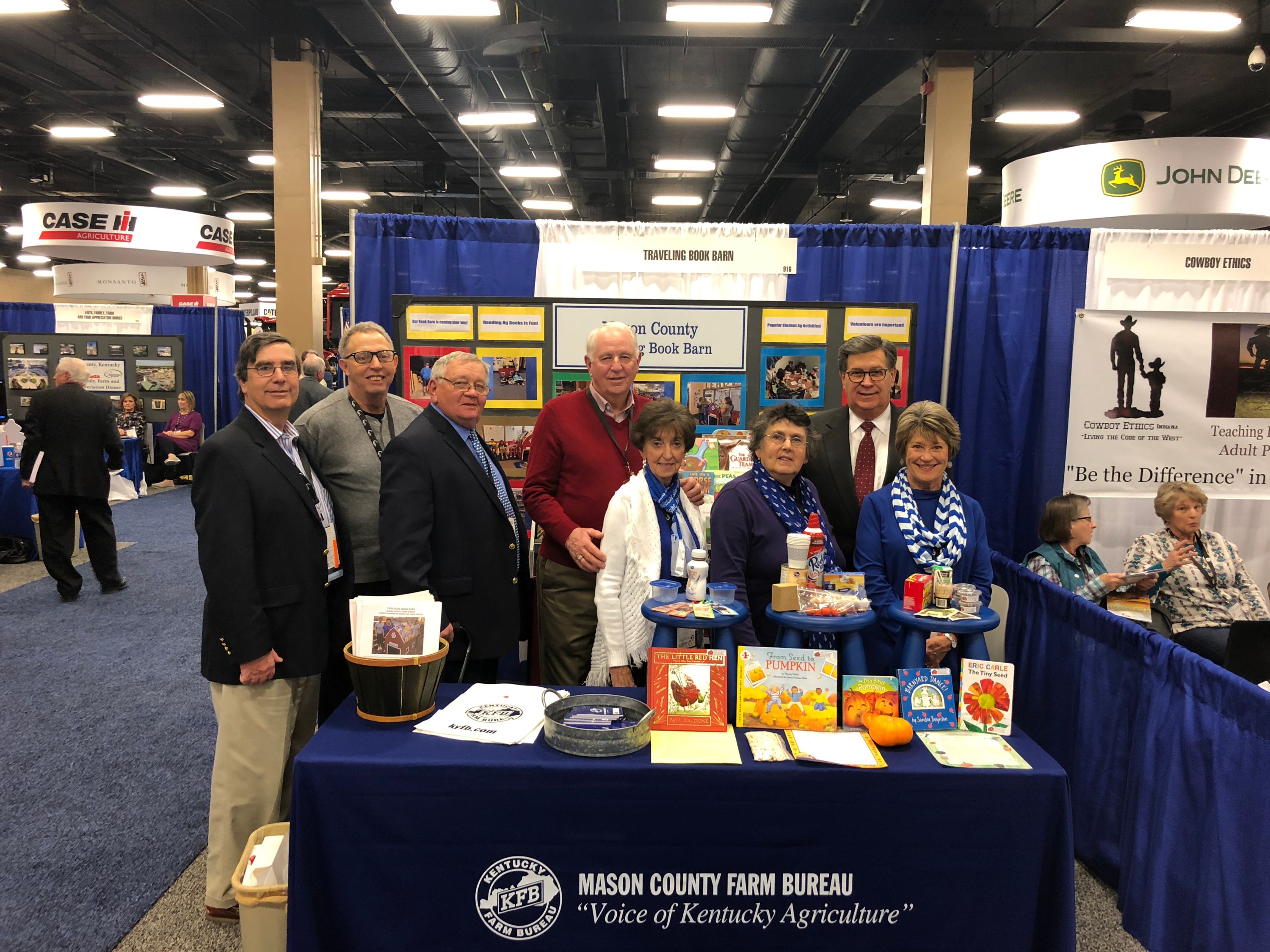 KFB Spotlight
December 13, 2018

Kentucky is 'home to more than 75,000 farms. They produce everything from soybeans and poultry to horses and corn. Those families are looking to us for help and stability. And when President Trump signs our Farm Bill into law, more stability is just what they will get.'
December 13, 2018

December 12, 2018 - Today the House of Representatives passed a five-year Farm Bill. Congressman Comer, along with 368 other congressional colleagues, voted in support of the bill. The Agriculture Improvement Act (H.R. 2) includes many incremental wins for rural America. It fully protects crop insurance, makes significant improvements to rural broadband, and implements key changes to the Supplemental Nutrition Assistance Program (SNAP).
December 12, 2018

I can't tell you how pleased I am we have passage of the 2018 Farm Bill. As I have said before, this bill is the single most important piece of legislation connected to agriculture we have, and with its passage comes the certainty farm families need to move forward with their operations, in a very challenging ag economy.