Mason County Farm Bureau Selected as an Exhibitor at American Farm Bureau's Annual Convention
Mason County Farm Bureau was one of two Kentucky counties selected as an exhibitor at the American Farm Bureau Convention in Nashville, TN for achievement in the KFB County Activities of Excellence Competition.
Mason County Farm Bureau was recognized for its creation of a mobile Ag library. The traveling book barn is a bookshelf, in the shape of a barn, filled with Ag books for ages 3-12. They attached wheels to the barn so that they can easily move it to the local schools and libraries. Each school library in the community has an opportunity to "host" the book barn for a month long period. Each activity period involves reading a book, singing farm songs, and creating a craft or food product. Each child takes home a farm animal bookmark with the traveling book barn logo.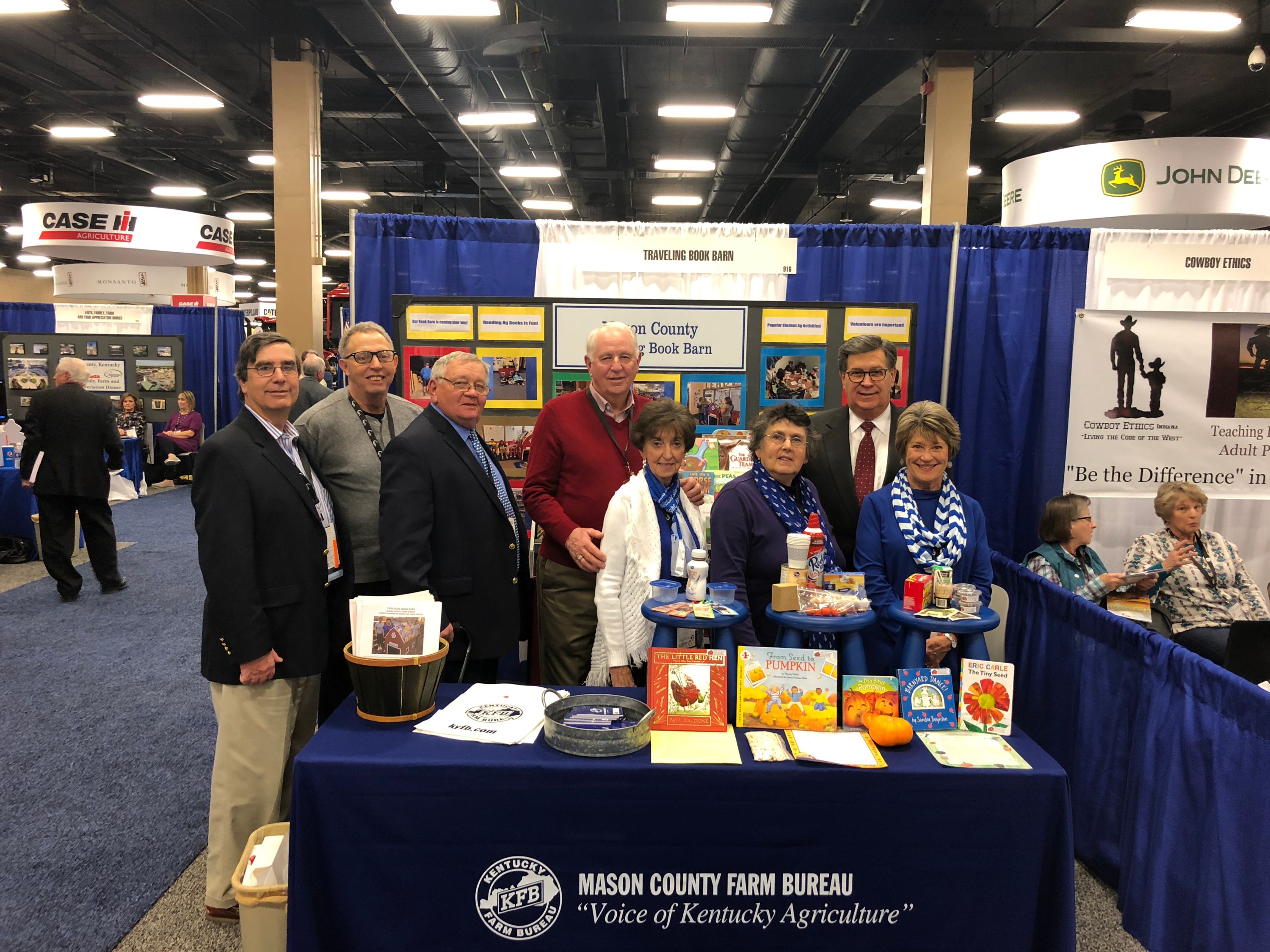 KFB Spotlight
March 21, 2019

As a cattle producer, I am thankful to the General Assembly for passing House Bill 311 which will ensure lab-grown protein products are properly labeled for consumers. I would also like to thank Representative Michael Meredith for sponsoring this important bill.
March 21, 2019

Having just returned from the annual Congressional Tour in Washington, D.C., I'm always amazed and encouraged at the level of participation we have for this trip and other advocacy opportunities.
March 21, 2019

As I was growing up, we always had a few milk cows. To buy milk at the grocery store was laughable, we had our own! Most families grew their own food, as everyone had a garden.