Mason County Farm Bureau hosts Pride of the Counties exhibit at the 2018 KY State Fair
Members of Mason County Farm Bureau enjoy the Mason County Pride of the Counties booth at the KY State Fair. L-R. Frances Peterson, Bill Peterson, Dick Clary, Mason County Judge Executive Joe Pfeffer, Shelby Trimble, Representative Robin Webb, Curtis Rosser and Senator Robert Stivers.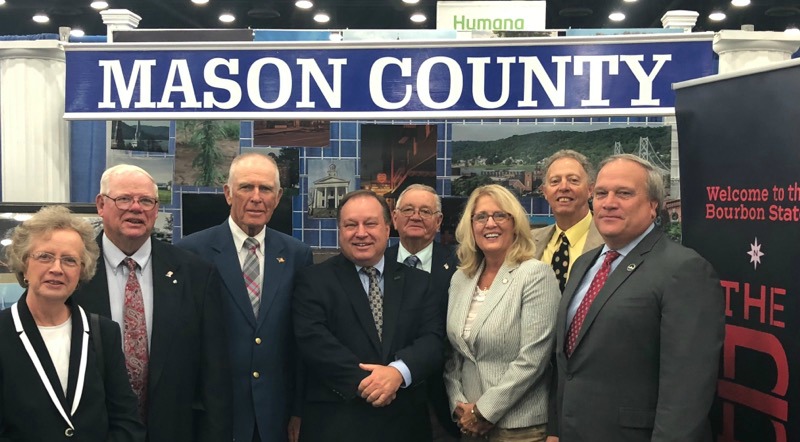 KFB Spotlight
Zach Heibert of Hardin County Named 2022 Kentucky Farm Bureau Excellence in Agriculture Award Recipient

September 29, 2022

Kentucky Farm Bureau (KFB) announced today that Zach Heibert of Hardin County is the 2022 KFB Excellence in Agriculture award recipient.
August 25, 2022

The 58th Kentucky Farm Bureau (KFB) Country Ham Breakfast brought in an impressive $5 million for charity organizations.
August 12, 2022

Anyone who has ever planted that first seed of a crop knows, as dedicated farm families, we are always at the mercy of Mother Nature.