Mason County Farm Bureau hosts Pride of the Counties exhibit at the 2018 KY State Fair
Members of Mason County Farm Bureau enjoy the Mason County Pride of the Counties booth at the KY State Fair. L-R. Frances Peterson, Bill Peterson, Dick Clary, Mason County Judge Executive Joe Pfeffer, Shelby Trimble, Representative Robin Webb, Curtis Rosser and Senator Robert Stivers.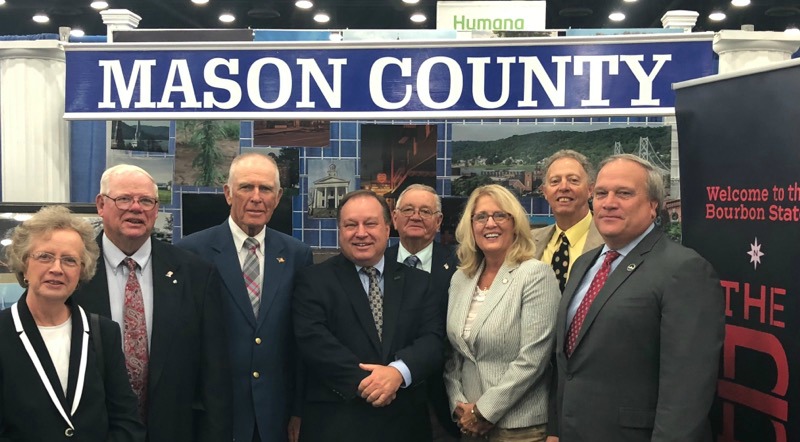 KFB Spotlight
December 1, 2023

Jones and Felts were selected from 22 district finalists out of approximately 350 young people who competed in county and district contests over the past several months.
December 1, 2023

Gilles will represent Kentucky in the national competition at the 2024 American Farm Bureau Federation convention in January and will be vying for prizes, including $35,000 towards a new Ford truck.
December 1, 2023

The Pulaski County farmer, who will retire from his position as KFB President at the end of this year, delivered a review of the year and shared his remarks about the past and future of the organization.