Mason County Farm Bureau hosts Pride of the Counties exhibit at the 2018 KY State Fair
Members of Mason County Farm Bureau enjoy the Mason County Pride of the Counties booth at the KY State Fair. L-R. Frances Peterson, Bill Peterson, Dick Clary, Mason County Judge Executive Joe Pfeffer, Shelby Trimble, Representative Robin Webb, Curtis Rosser and Senator Robert Stivers.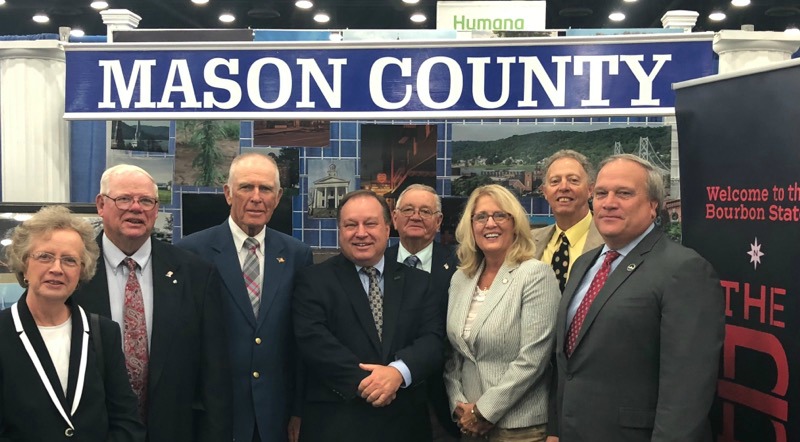 KFB Spotlight
September 14, 2020

Unless you haven't been watching television or listening to the radio for the past several months, you have undoubtedly seen or heard the many political ads that are currently filling the airwaves, not to mention all the print ads in newspapers and magazines, and the many social media posts related to the upcoming election.
September 14, 2020

I'm blessed to have grown up on our family farm in Clark County. It taught me the benefits of hard work as I learned through hands-on activities that took place every day. I discovered how to grow crops, care for animals, and to be a good steward of the land. It was a classroom like no other and my parents set an example that I carry with me daily.
September 14, 2020

I remember well my very first day of school in 1966. I was terrified. There is no other way to describe it except to say it was sheer terror. In those days, at least where I lived, preschool and kindergarten were not an option, or at least not something included in my little country school.