Mason County Farm Bureau hosts Pride of the Counties exhibit at the 2018 KY State Fair
Members of Mason County Farm Bureau enjoy the Mason County Pride of the Counties booth at the KY State Fair. L-R. Frances Peterson, Bill Peterson, Dick Clary, Mason County Judge Executive Joe Pfeffer, Shelby Trimble, Representative Robin Webb, Curtis Rosser and Senator Robert Stivers.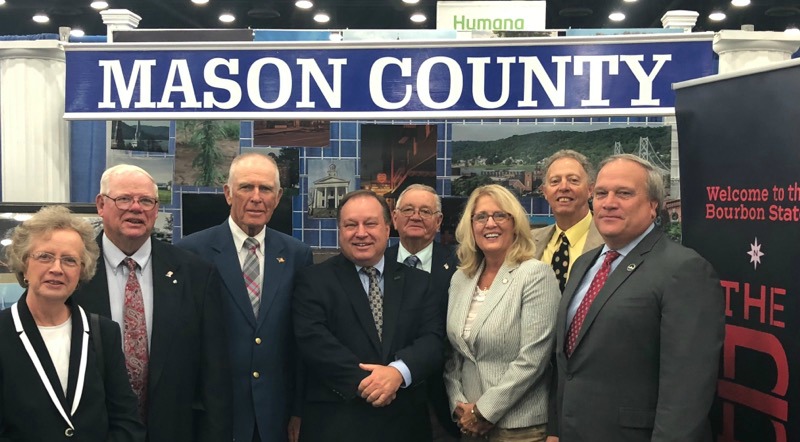 KFB Spotlight
December 4, 2021

Pulaski County farmer Mark Haney was re-elected Kentucky Farm Bureau President on the concluding day of the organization's 102nd annual meeting. Also re-elected were Webster County's Eddie Melton as First Vice President and Sharon Furches of Calloway County as Second Vice President.
December 4, 2021

Caleb Smithson of Butler County won first place in the final round of Kentucky Farm Bureau's (KFB) Discussion Meet, a debate-styled competition for young farmers that relies on an individual's skill in reasoning and logical discussion of issues.
December 4, 2021

Kentucky Farm Bureau (KFB) President Mark Haney delivered the President's Address today at the 102nd KFB Annual Meeting in Louisville. Haney described the success of KFB's "Voice of Kentucky Agriculture" advocacy efforts over the previous year and encouraged members to stay connected with their legislators.