Martin County students awarded Farm Bureau scholarships
Louisville, KY (July 6, 2018) – KarLea Maynard, Lyndsey Horn, Lindsey Milleson, Keitlyn Maynard, and Mattia Goble, all seniors at Sheldon Clark High School, each received a $1,000 college scholarship from Martin County Farm Bureau. In partnership with County Farm Bureaus, the Kentucky Farm Bureau Education Foundation awarded $465,400 this year to deserving students from across the Commonwealth.
Karlea Maynard plans to attend the University of Kentucky to pursue a physician's assistant degree. Maynard is the daughter of Tommy and Amanda Maynard of Inez, KY.
Lyndsey Horn is heading to Eastern Kentucky University to obtain a degree in pre-communication sciences and disorders. Horn is the daughter of James and Mary Lynn Horn of Inez, KY.
Lindsey Milleson will attend Eastern Kentucky University. Milleson plans to pursue a degree in career and technical education. She is the daughter of John and DeLilah Milleson of Tomahawk, KY.
Keitlyn Maynard plans to attend Marshall College and to obtain a pre-medicine degree. Maynard is the daughter of Chris and Angela Maynard of Inez, KY.
Mattia Goble will attend Eastern Kentucky University to pursue a degree in bio-medical sciences. Goble is the daughter of Steven and Dawn Goble of Inez, KY.
Farm Bureau scholarships, offered annually, are awarded to recipients who display the greatest levels of academic excellence, involvement in extracurricular activities, leadership abilities and financial need.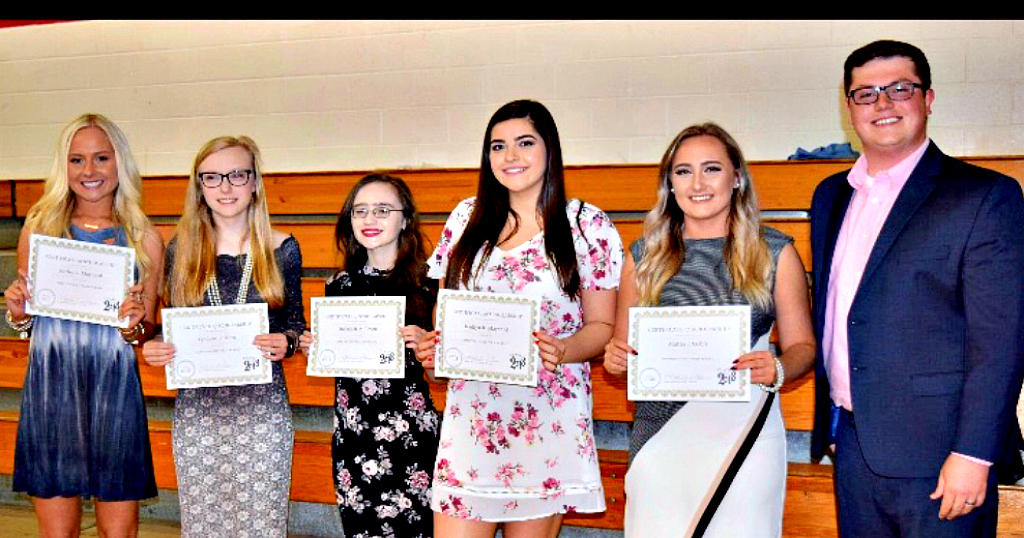 KFB Spotlight
January 13, 2021

Caleb and Leanne Ragland of LaRue County won a top honor during the American Farm Bureau Federation (AFBF) virtual convention today, being named winners of the Young Farmers & Ranchers "Achievement Award."
January 11, 2021

The American Farm Bureau's Virtual Convention kicked off with an opening address by AFBF President Zippy Duvall from his farm in Georgia.
KFB President Mark Haney's Statement on Gov. Beshear's Proposed $50 Million Allocation for Rural Broadband Deployment

January 8, 2021

"I would like to thank Governor Beshear for allocating $50 million in his proposed budget to the broadband deployment fund. Expanding broadband service to unserved and underserved areas of the state has never been more important than it is right now."