Martin County students awarded Farm Bureau scholarships
Louisville, KY (July 6, 2018) – KarLea Maynard, Lyndsey Horn, Lindsey Milleson, Keitlyn Maynard, and Mattia Goble, all seniors at Sheldon Clark High School, each received a $1,000 college scholarship from Martin County Farm Bureau. In partnership with County Farm Bureaus, the Kentucky Farm Bureau Education Foundation awarded $465,400 this year to deserving students from across the Commonwealth.
Karlea Maynard plans to attend the University of Kentucky to pursue a physician's assistant degree. Maynard is the daughter of Tommy and Amanda Maynard of Inez, KY.
Lyndsey Horn is heading to Eastern Kentucky University to obtain a degree in pre-communication sciences and disorders. Horn is the daughter of James and Mary Lynn Horn of Inez, KY.
Lindsey Milleson will attend Eastern Kentucky University. Milleson plans to pursue a degree in career and technical education. She is the daughter of John and DeLilah Milleson of Tomahawk, KY.
Keitlyn Maynard plans to attend Marshall College and to obtain a pre-medicine degree. Maynard is the daughter of Chris and Angela Maynard of Inez, KY.
Mattia Goble will attend Eastern Kentucky University to pursue a degree in bio-medical sciences. Goble is the daughter of Steven and Dawn Goble of Inez, KY.
Farm Bureau scholarships, offered annually, are awarded to recipients who display the greatest levels of academic excellence, involvement in extracurricular activities, leadership abilities and financial need.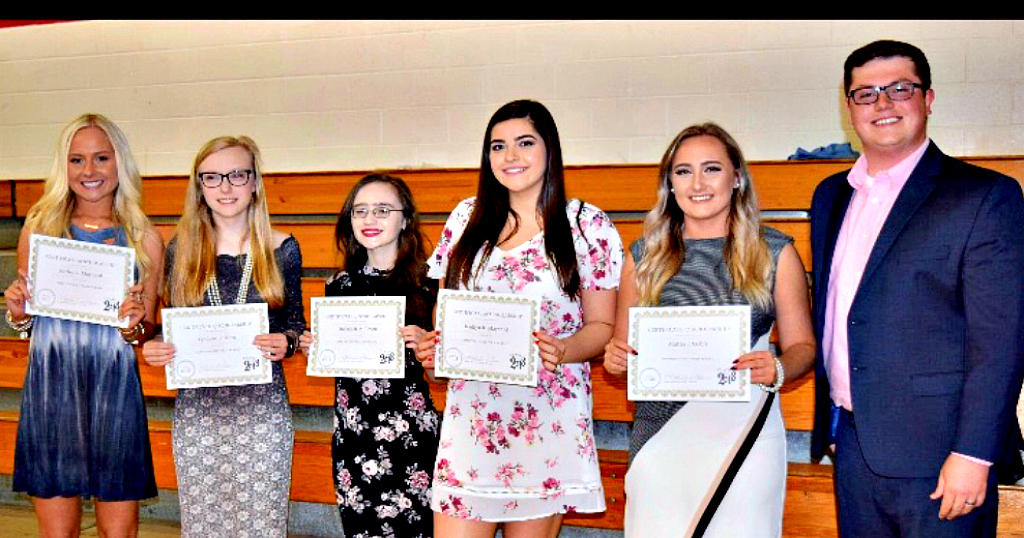 KFB Spotlight
December 2, 2022

Jenna Coles of Logan County and Matthew Estes of Barren County were awarded top honors in the Kentucky Farm Bureau 2022 Outstanding Farm Bureau Youth contest.
December 2, 2022

Ben Prevette of Hopkins County won first place in the final round of Kentucky Farm Bureau's (KFB) Discussion Meet, a debate-styled competition for young farmers that relies on an individual's skill in reasoning and logical discussion of issues.
December 2, 2022

Kentucky Farm Bureau (KFB) hosted its Commodity Luncheon today at the organization's 103rd Annual Meeting. Celebrating the strength of Kentucky's farm community, the Commodity Luncheon is one of the many traditions of KFB's yearly event.