Educational Mini-Grant Awarded to Marion County Farm Bureau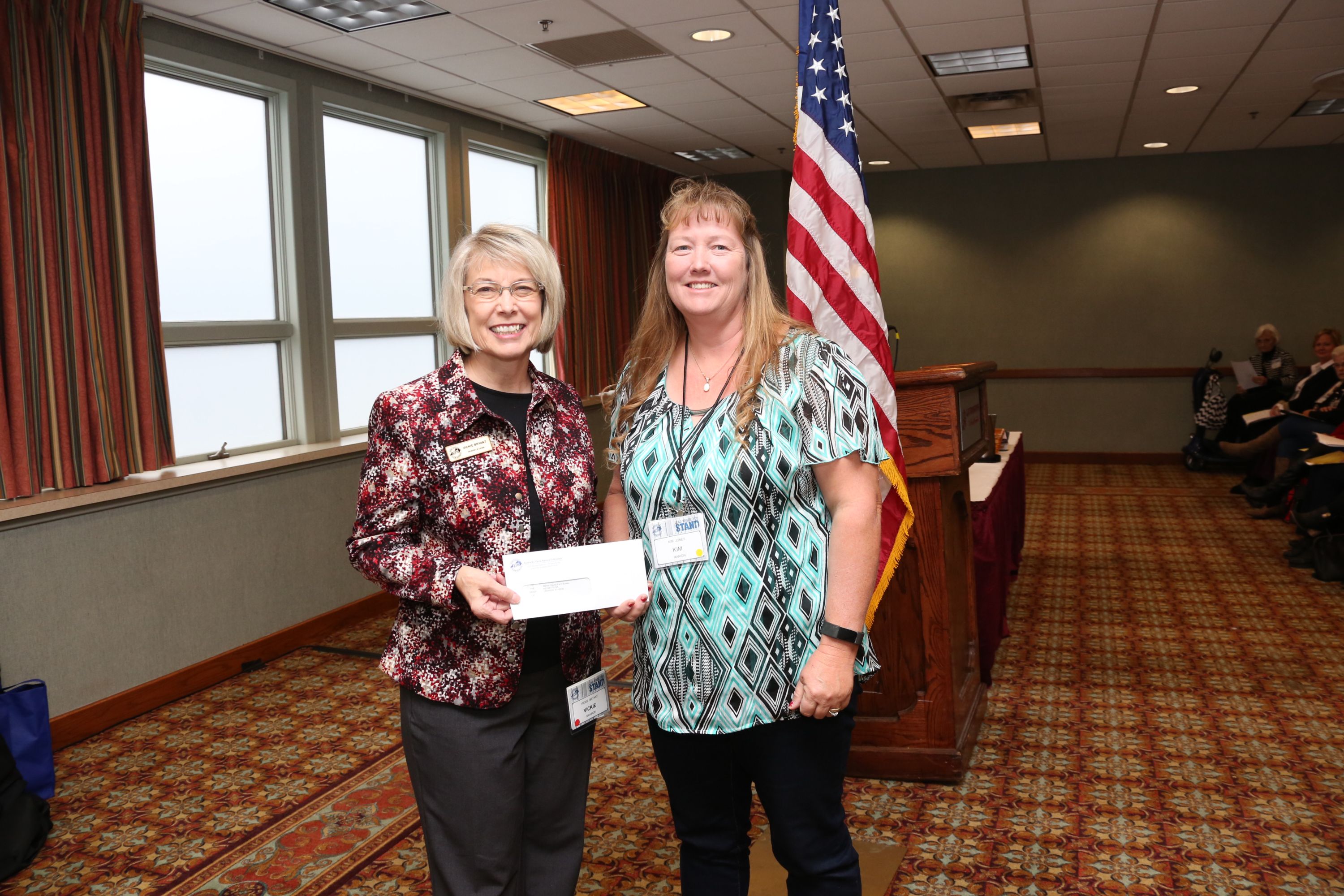 Louisville, KY (December 1, 2017) – Marion County Farm Bureau was honored as one of six recipients of a Kentucky Farm Bureau (KFB) Educational Mini-Grant. All six recipients were recognized during KFB's annual meeting in Louisville.
The Mini-Grant is a special project of the Kentucky Farm Bureau Women's Program and administered through the Kentucky Farm Bureau Education Foundation. One-time grants of up to $500 are offered to county Farm Bureaus on a competitive basis to help fund projects that result in increased agricultural literacy. Priority is given to those programs demonstrating a need for financial support.
Marion County Farm Bureau was recognized for hosting a Farm to Fork Field Day. The event hosted more than 285 fifth grade students. They were put through different educational stations, including: farm equipment, grains, farm livestock, and honey bees.
In addition to Marion County Farm Bureau's award, Mini-Grants were also given to the Farm Bureaus in Boyle, Fayette, Lewis, McCracken, and Webster counties.
KFB Spotlight
January 13, 2021

Caleb and Leanne Ragland of LaRue County won a top honor during the American Farm Bureau Federation (AFBF) virtual convention today, being named winners of the Young Farmers & Ranchers "Achievement Award."
January 11, 2021

The American Farm Bureau's Virtual Convention kicked off with an opening address by AFBF President Zippy Duvall from his farm in Georgia.
KFB President Mark Haney's Statement on Gov. Beshear's Proposed $50 Million Allocation for Rural Broadband Deployment

January 8, 2021

"I would like to thank Governor Beshear for allocating $50 million in his proposed budget to the broadband deployment fund. Expanding broadband service to unserved and underserved areas of the state has never been more important than it is right now."