Educational Mini-Grant Awarded to Marion County Farm Bureau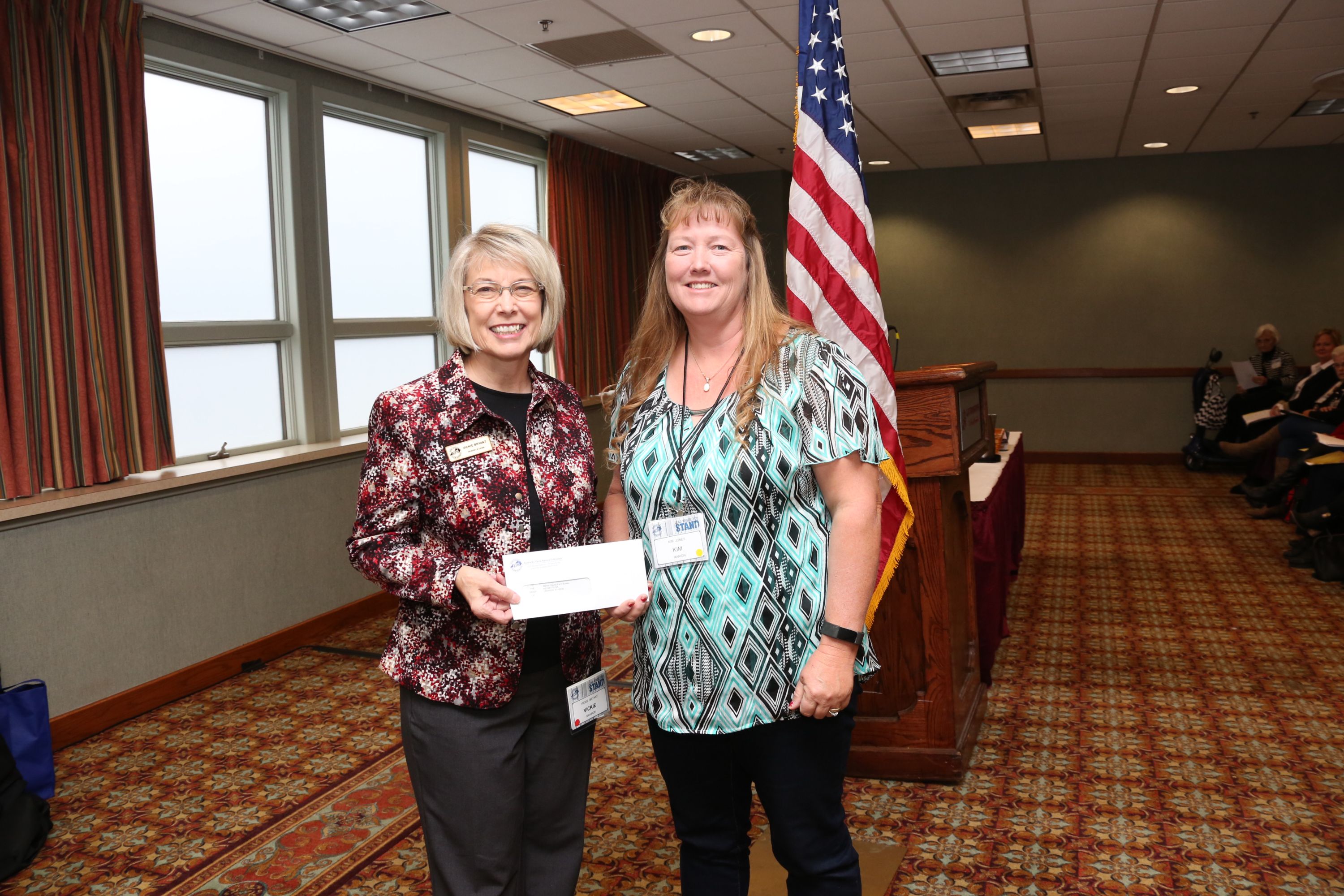 Louisville, KY (December 1, 2017) – Marion County Farm Bureau was honored as one of six recipients of a Kentucky Farm Bureau (KFB) Educational Mini-Grant. All six recipients were recognized during KFB's annual meeting in Louisville.
The Mini-Grant is a special project of the Kentucky Farm Bureau Women's Program and administered through the Kentucky Farm Bureau Education Foundation. One-time grants of up to $500 are offered to county Farm Bureaus on a competitive basis to help fund projects that result in increased agricultural literacy. Priority is given to those programs demonstrating a need for financial support.
Marion County Farm Bureau was recognized for hosting a Farm to Fork Field Day. The event hosted more than 285 fifth grade students. They were put through different educational stations, including: farm equipment, grains, farm livestock, and honey bees.
In addition to Marion County Farm Bureau's award, Mini-Grants were also given to the Farm Bureaus in Boyle, Fayette, Lewis, McCracken, and Webster counties.
KFB Spotlight
January 19, 2022

The American Farm Bureau Federation will host the 2022 Young Farmers & Ranchers Leadership Conference in Louisville, Kentucky, Feb. 25-28, at the Omni Louisville Hotel.
December 15, 2021

The Kentucky Department of Agriculture (KDA) has created a resource page on its website for those affected by this weekend's disastrous weather events, Commissioner of Agriculture Dr. Ryan Quarles announced today.
December 10, 2021

As we gather together to be with friends and family during this holiday season, our Farm Bureau family is doing the same.