Educational Mini-Grant Awarded to Marion County Farm Bureau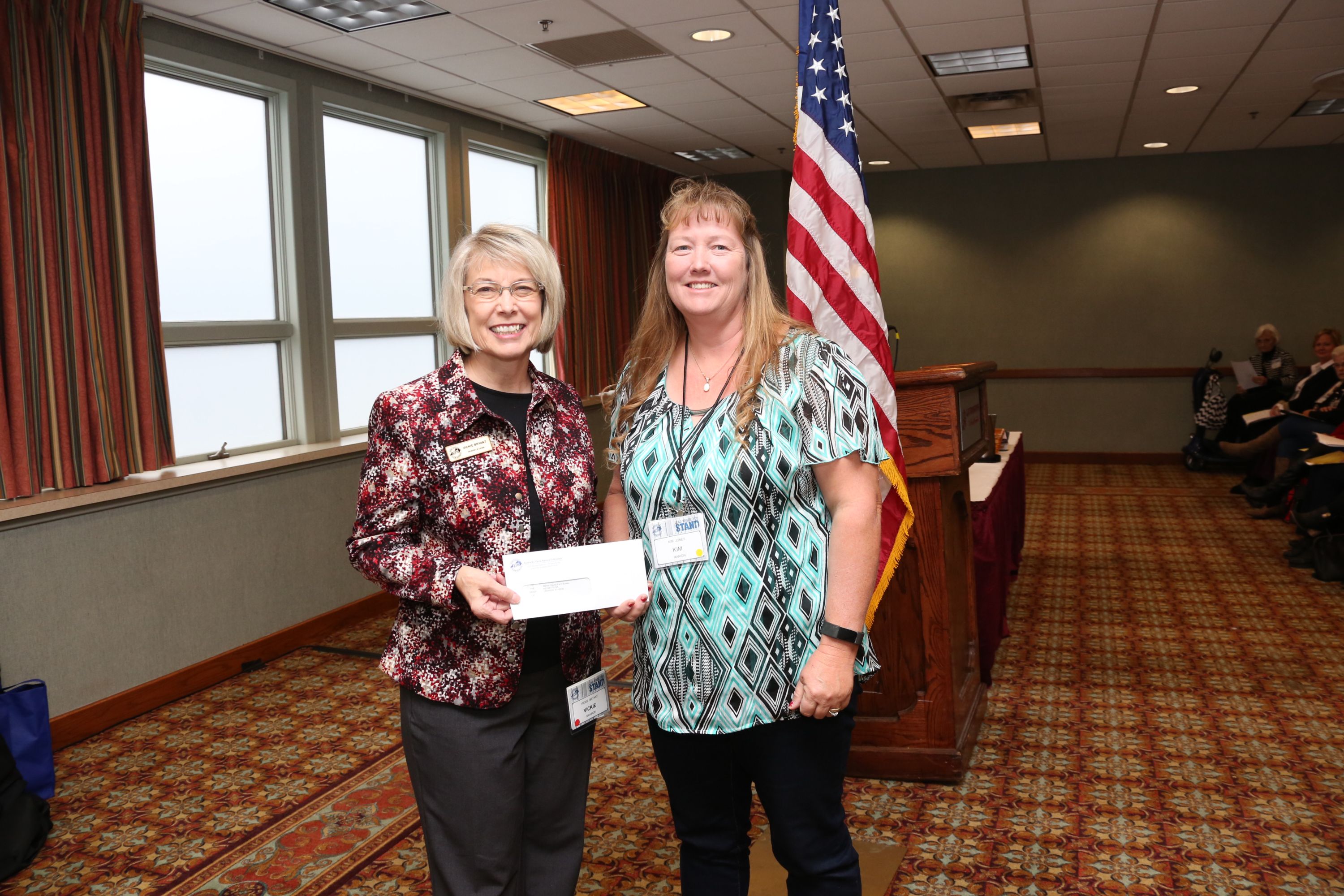 Louisville, KY (December 1, 2017) – Marion County Farm Bureau was honored as one of six recipients of a Kentucky Farm Bureau (KFB) Educational Mini-Grant. All six recipients were recognized during KFB's annual meeting in Louisville.
The Mini-Grant is a special project of the Kentucky Farm Bureau Women's Program and administered through the Kentucky Farm Bureau Education Foundation. One-time grants of up to $500 are offered to county Farm Bureaus on a competitive basis to help fund projects that result in increased agricultural literacy. Priority is given to those programs demonstrating a need for financial support.
Marion County Farm Bureau was recognized for hosting a Farm to Fork Field Day. The event hosted more than 285 fifth grade students. They were put through different educational stations, including: farm equipment, grains, farm livestock, and honey bees.
In addition to Marion County Farm Bureau's award, Mini-Grants were also given to the Farm Bureaus in Boyle, Fayette, Lewis, McCracken, and Webster counties.
KFB Spotlight
July 23, 2021

American Farm Bureau Federation President Zippy Duvall today met with Tatiana Clouthier, Mexico's Secretary of the Economy, and Esteban Moctezuma Barragón, Mexico's Ambassador to the U.S., to discuss a variety of trade matters, the use of technology to advance agriculture and the border crisis. Mexico is the third largest destination for U.S. agricultural exports.
July 22, 2021

Effective January 1, 2022, KRS 139.481 requires that farmers have an Agriculture Exemption Number for use on Forms 51A158 and 51A159 to make purchases exempt from sales tax.
July 22, 2021

Ben Prevette from Hopkins County, Caleb Smithson from Butler County, Molly Sullivan from Taylor County, and Chris Thomas from LaRue County were all named finalist for the 2021 Kentucky Farm Bureau Discussion Meet following the preliminary rounds held during the Women and Young Farmer Leadership Summit in Covington, Kentucky this weekend.