Lyon County Farm Bureau Receives 2017 Young Farmer Gold Star Award of Excellence
Louisville, KY (December 1, 2017) – Recognized for the achievements of its Young Farm Program this year, Lyon County Farm Bureau received the 2017 Gold Star Award of Excellence during Kentucky Farm Bureau's annual meeting in Louisville. The award honors a county's Young Farmer Committee for its active participation in Farm Bureau leadership development programs, state competitions, and educational or promotional initiatives.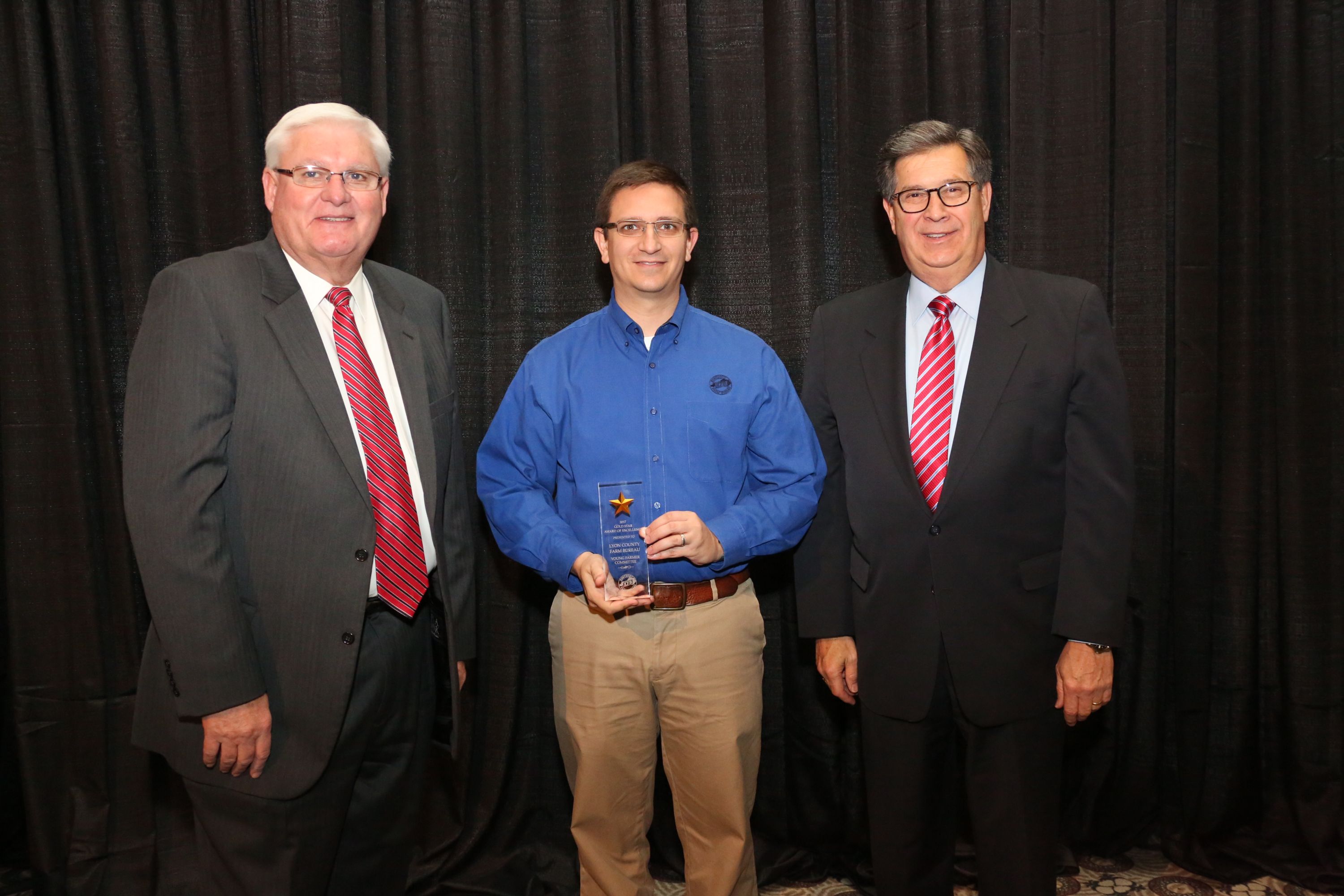 KFB Spotlight
July 26, 2021

Three finalists have been named for the 2021 KFB OYFF honor, in recognition of their achievements as part of the farming community. This year's finalists are Jonathan and Jessica Gaskins of Adair County, Mark and Wesley Thomas of Hardin County, and Daniel and Kristan Wright of Jefferson County. The winner will be announced at the Kentucky Farm Bureau Annual Meeting later this year.
July 25, 2021

Effective January 1, 2022, KRS 139.481 requires that farmers have an Agriculture Exemption Number for use on Forms 51A158 and 51A159 to make purchases exempt from sales tax.
July 23, 2021

American Farm Bureau Federation President Zippy Duvall today met with Tatiana Clouthier, Mexico's Secretary of the Economy, and Esteban Moctezuma Barragón, Mexico's Ambassador to the U.S., to discuss a variety of trade matters, the use of technology to advance agriculture and the border crisis. Mexico is the third largest destination for U.S. agricultural exports.