Russell Poore Receives the 2020 Logan County Distinguished Service to Agriculture Award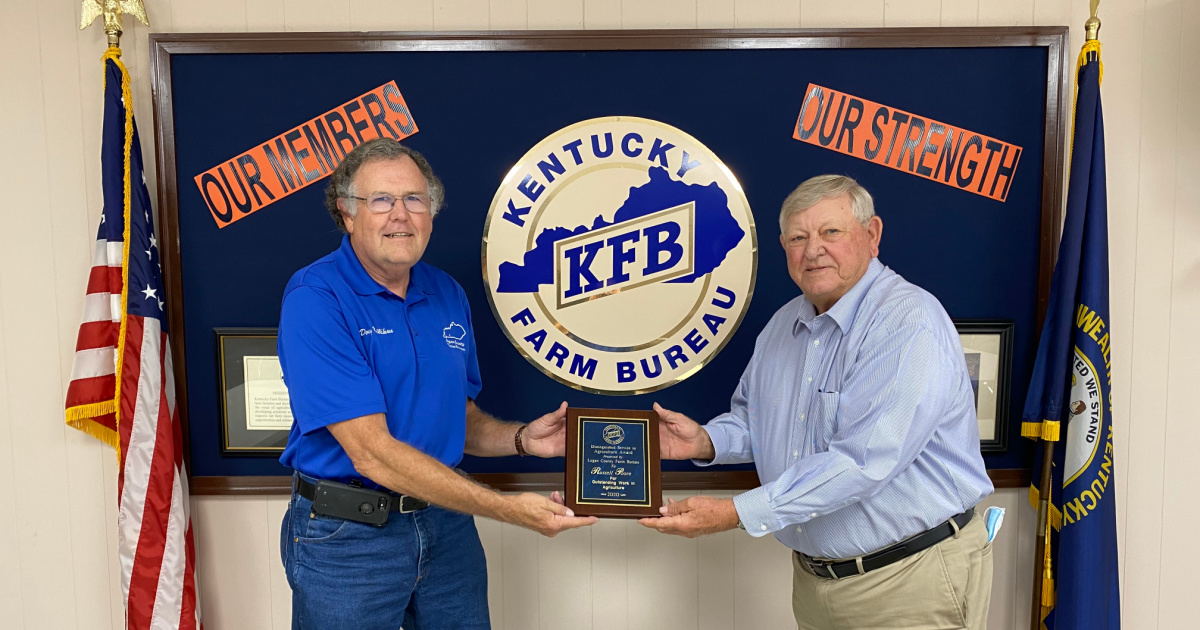 Russell Poore received the 2020 Logan County Distinguished Service to Agriculture Award. Russell has been a member of Logan County Farm Bureau for approximately 40 years. He has been farming for 58 years with his wife Patsy near the Chandlers Chapel area of Logan County.
The Poores began farming with a dairy and raising grain and tobacco. They expanded their farm operation to include a Farm Bureau Certified Farm Market that offers fresh fruits, vegetables, eggs and honey. Russell is a past president of Logan County Farm Bureau and served on the Kentucky Farm Bureau State Board for 14 years. While on the state Board he served on the State Horticulture Committee, State Insurance Board and State Roadside Farm Markets Committee.
Russell and Patsy Poore were honored to be the Logan County Chamber of Commerce Farm Family of the Year for 2010 and again for 2020.
KFB Spotlight
May 6, 2022

On a colder than normal April afternoon, Morgan Askins is unloading her two quarter horses at the Shelby County Fairgrounds as she prepares to be the flag bearer for the weekend's Kentuckiana Ranch Horse Association (KRHA) event. She gets her horses settled and prepares for the next day's activities.
May 6, 2022

As another session of the Kentucky General Assembly has come to a close, it is time to reflect on the legislation that passed that benefits our farm families and rural communities. It's also a good time to look at bills that did not pass.
May 6, 2022

I will be the first to admit that through the years I have lost touch with friends, and even family, for one reason or another. Often was the case that we lived far apart from each other and losing touch just happened, I suppose.