Logan County's 2017 Annual Meeting Review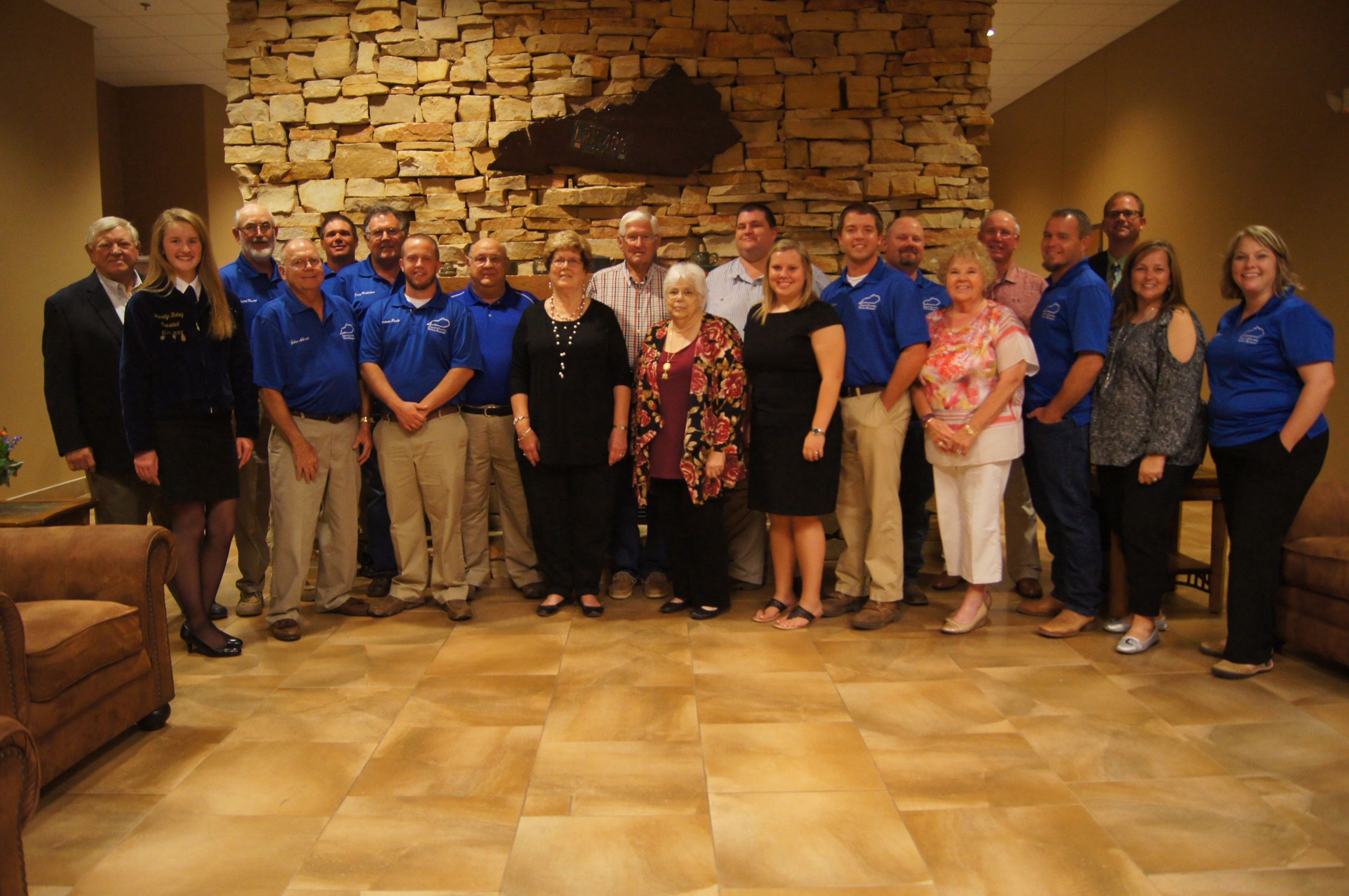 The Logan County Farm Bureau Federation held its annual meeting Saturday, September 9th at the Logan County Extension Office with approximately 200 in attendance. The Logan County High School FFA prepared and served a grilled steak sandwich dinner. Following the invocation by Russell Poore, the pledge of allegiance to the American flag was led by Jessalyn Robey, President of the Logan County High School FFA.
President Jay Campbell presided over the program and meeting. Russell Poore introduced special guests including Logan County Judge Executive Logan Chick, Logan County Jailor Phil Gregory, Magistrate Drexel Johnson, Green County FB President & KYFB State Board Member Larry Clark, City Councilman Jack Whipple, State Representative Jason Petrie, KYFB Women's Chairman Vickie Bryant and KYFB Board Member & President of Barren County FB Jay Coleman. The Outstanding Youth and Variety judges were Cynthia Rowland, Frank Rowland and Malcom Gardner of Barren County.
Jay Campbell introduced the 2017 Leadership in Ag and Logan County Farm Bureau Scholarship Winner, Andrew Milam.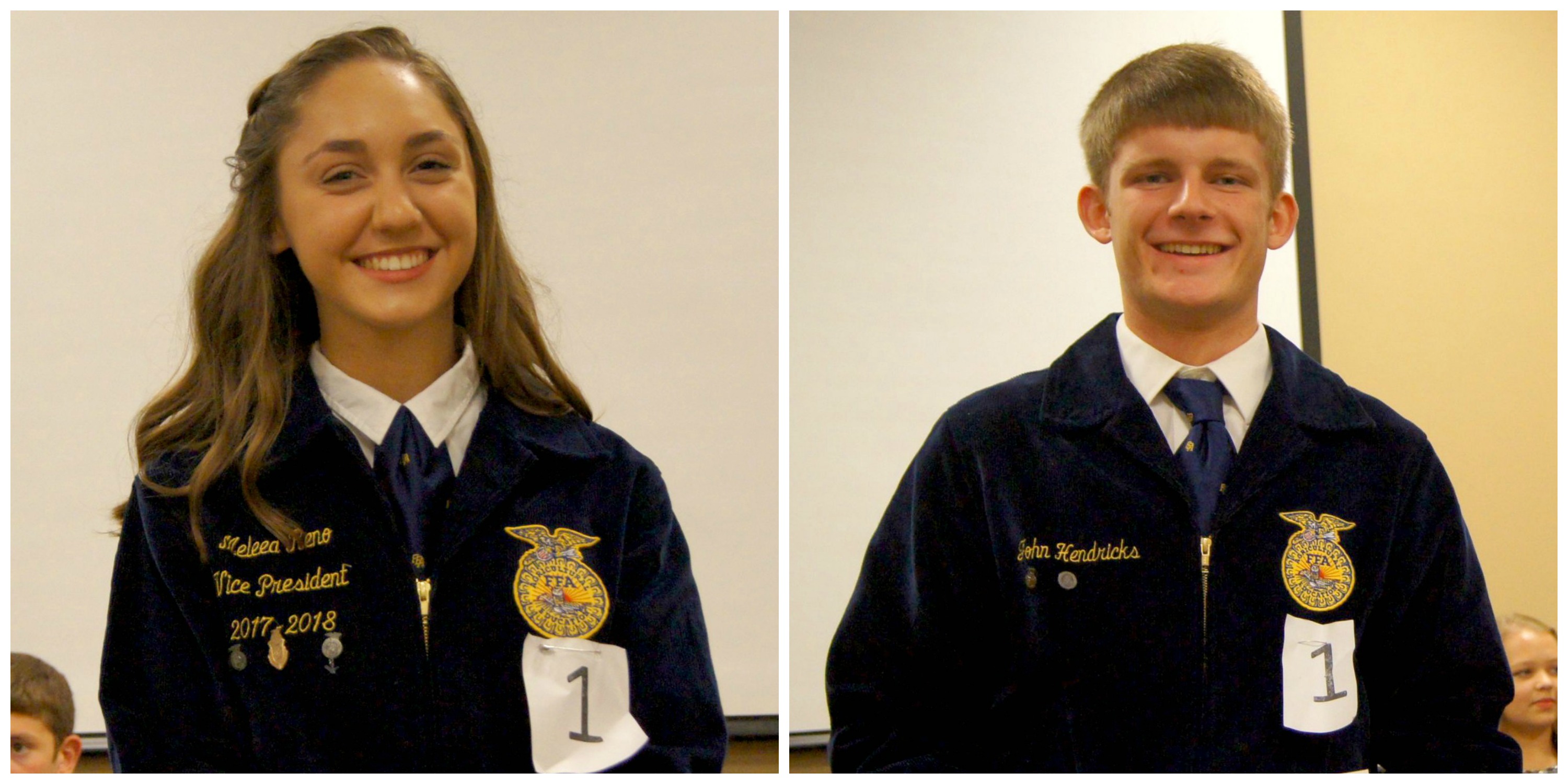 FB Area 4 Program Director Joe Rogan introduced the Outstanding Youth contestants. The female winner was Meleea Reno, 1st runner up: Jenna Robertson and the 2nd runner up was Rachel Taylor. The male winner was John Hendricks, 1st runner up: Evan Hughes and the 2nd runner up was Ethan Robey. The variety show winner was Madelyn Hughes.
Wesley Estes introduced the 2017 Institute for Future Agriculture Leaders (IFAL) participants Jessalyn Robey, Kenney Campbell and Maggie Hayes.
Frances Brown presented the nominating committee report. The following officers were elected for 2018: President, Jay Campbell; 1st Vice President, Doug Milliken; 2nd Vice President, Frances Brown; Treasurer, Albert Brown; Women's Chairman, Jennifer Ferris; Women's Co-Chairman, Karen Milliken and the Young Farmer Chairman, Grant Hildabrand.
The directors elected for a two year term were: Bobby Dawson, Richard Moore, Jonathan Brown, Gary Jenkins, Jennifer Ferris, Daniel Johnson, Grant Hildabrand, Dwight Grise, Russell Poore, Daniel Gaston, Doug Milliken, Wesley Estes, Karen Milliken and Morgan Hunt. FFA President Jessalyn Robey was elected to a one year term.
Directors with one year left to serve are: John Alcott, Frances Brown, Ray Hughes, Carrell Hughes, Albert Brown, Patsy Poore, Trent Martin, Thomas Poole, Jerry Hughes, Jeremy Robertson, Tabitha Robertson, Jay Campbell, Brad Hall and Paul Gripshover.
Jay Campbell presented Doug Milliken and Frances Brown a Distinguished Service to Agriculture Award. Carrell Hughes and Russell Poore were presented a Distinguished Service to Farm Bureau award. Jeremy Robertson received a gavel for his service as a past president of Logan County FB.
The FB Scholarship fund received $397.95 in donations.
The KYFB State Annual Meeting will be held at the Galt House in Louisville Nov. 29th – Dec. 2nd, 2017.
KFB Spotlight
November 7, 2018

Three finalists have been named for the 2018 Kentucky Farm Bureau OYFF honor, in recognition of their achievements as part of the farming community. The finalists are Nicholas and Bethany Hardesty of Meade County, Wesley and Alicia Logsdon of Pulaski County, and Drew and Liz White of Union County. The winner will be announced at the Kentucky Farm Bureau Annual Meeting at the end of November.
November 7, 2018

Kentucky Farm Bureau (KFB) leaders and commodity executives from across the state gathered for a legislative preview meeting on November 7, 2018 at the KFB headquarters in Louisville, Kentucky. The group of more than 30 individuals representing agriculture commodity groups came together to discuss several ag-related topics and the many legislative needs and concerns of farmers and rural communities throughout the Commonwealth.
October 18, 2018

Large parts of the South were devastated by the wind, rain and floods of Hurricanes Florence and Michael. Learn more about how you can help farmers in need.