Logan County Farm Bureau Celebrates Food Check-Out Day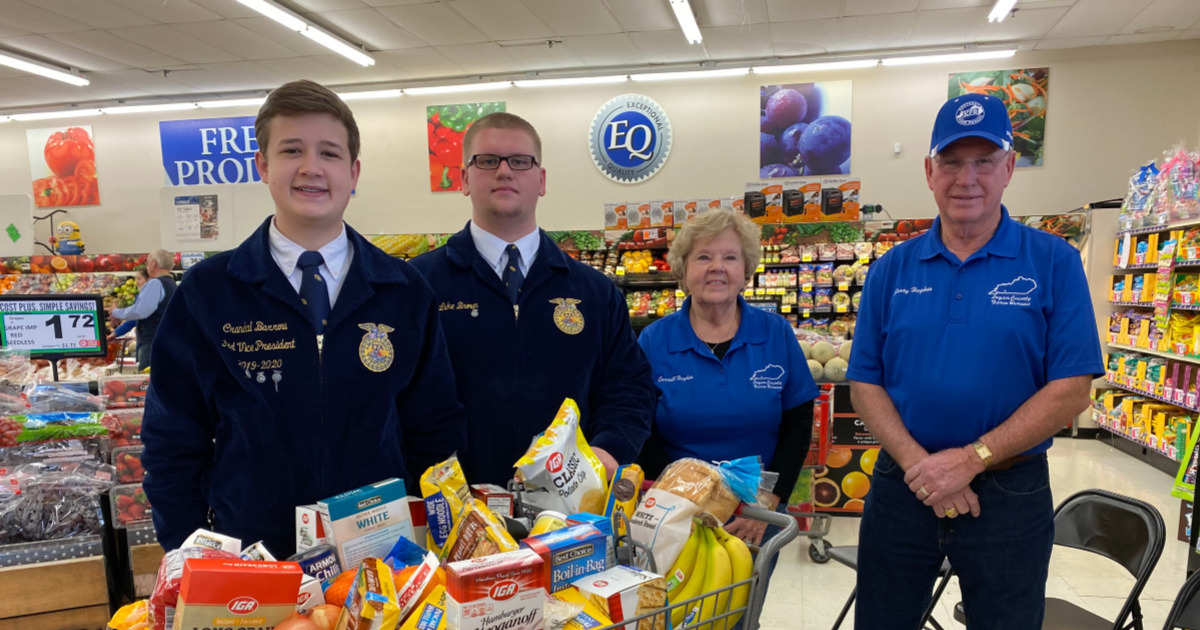 Each February Logan County Farm Bureau celebrates "Food Check-Out Day" in its local grocery stores. The event recognizes American farmers for providing safe, affordable food. As a result of the plentiful, low-cost food they provide, Americans have more money to spend on other things which boosts the entire economy and quality of life. This year, "Food Check-Out Day" will be promoted through the media only, because of the Coronavirus and the need for the safety of social distancing.
Consumers in the U.S. spend about 10% of their disposable income on food each year while other countries spend much more: Brazil 16%, China 22%, Mexico 23%, India 30% and Kenya 53%. America's farms and farmers are the world's most productive with each farm producing enough food and fiber annually for 166 people in the United States and abroad. Of those 166 people, 106 are in the U.S. and 60 are outside the U.S. The global population is expected to increase by 2.2 billion by 2050, which means the world's farmers will have to grow about 70% more food than what is now produced.
The past year has been very unusual due to the Coronavirus and its effects on health, lifestyles, workplace safety and the economy worldwide. We salute the American Farmer in Production Agriculture for keeping us well fed and our shelves stocked during this difficult time.
"Food Check-Out Day" is celebrated at this time each year because the average American works around five weeks to pay for their annual food needs. The Tax Foundation has reported that Americans must work over 100 days to pay their federal taxes. We work much longer to pay for federal taxes than for food.
KFB Spotlight
May 5, 2021

I have been blessed with the opportunity to travel quite a bit around our beautiful state and often I have visited places that seemed more special than others, even though I had never been there before.
May 5, 2021

One of the most important issues facing the agriculture industry today is the ability to pass a farm on to the next generation either by inheritance or through selling. It sounds easy enough but often tax laws can make the process cumbersome and expensive.
May 5, 2021

As the current Congressional Session continues, lawmakers on both sides of the aisle are outlining their policy priorities and getting to work on making those priorities into law. Our team here in Washington, D.C., is tracking all these issues closely and working to ensure that priorities for U.S. agriculture remain front and center.