Logan County Farm Bureau Celebrates Food Check-Out Day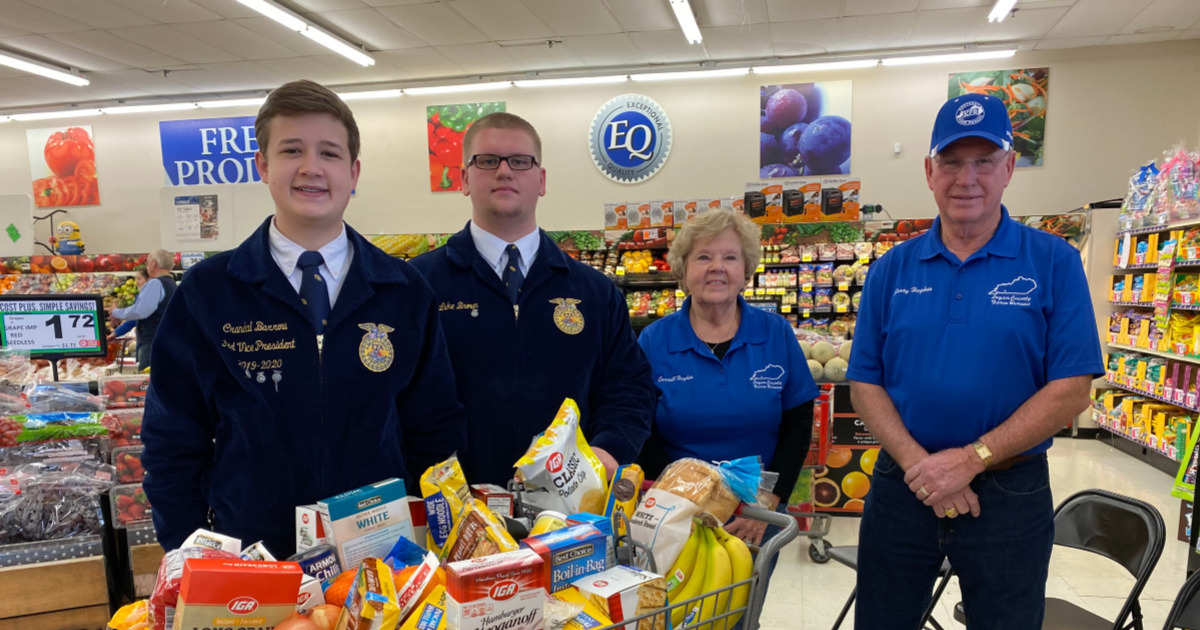 Each February Logan County Farm Bureau celebrates "Food Check-Out Day" in its local grocery stores. The event recognizes American farmers for providing safe, affordable food. As a result of the plentiful, low-cost food they provide, Americans have more money to spend on other things which boosts the entire economy and quality of life. This year, "Food Check-Out Day" will be promoted through the media only, because of the Coronavirus and the need for the safety of social distancing.
Consumers in the U.S. spend about 10% of their disposable income on food each year while other countries spend much more: Brazil 16%, China 22%, Mexico 23%, India 30% and Kenya 53%. America's farms and farmers are the world's most productive with each farm producing enough food and fiber annually for 166 people in the United States and abroad. Of those 166 people, 106 are in the U.S. and 60 are outside the U.S. The global population is expected to increase by 2.2 billion by 2050, which means the world's farmers will have to grow about 70% more food than what is now produced.
The past year has been very unusual due to the Coronavirus and its effects on health, lifestyles, workplace safety and the economy worldwide. We salute the American Farmer in Production Agriculture for keeping us well fed and our shelves stocked during this difficult time.
"Food Check-Out Day" is celebrated at this time each year because the average American works around five weeks to pay for their annual food needs. The Tax Foundation has reported that Americans must work over 100 days to pay their federal taxes. We work much longer to pay for federal taxes than for food.
KFB Spotlight
December 3, 2022

Pulaski County farmer Mark Haney was re-elected Kentucky Farm Bureau President on the concluding day of the organization's 103rd annual meeting. Also re-elected were Webster County's Eddie Melton as First Vice President and Sharon Furches of Calloway County as Second Vice President.
December 2, 2022

Jenna Coles of Logan County and Matthew Estes of Barren County were awarded top honors in the Kentucky Farm Bureau 2022 Outstanding Farm Bureau Youth contest.
December 2, 2022

Ben Prevette of Hopkins County won first place in the final round of Kentucky Farm Bureau's (KFB) Discussion Meet, a debate-styled competition for young farmers that relies on an individual's skill in reasoning and logical discussion of issues.