Logan County Farm Bureau Celebrates Food Check-Out Day
Logan County Farm Bureau with assistance from members of the Logan County FFA Chapter conducted a "Food Check-out Day" Feb 8th at the Russellville Price Less IGA grocery store and the Russellville Piggly Wiggly grocery store. At each location participants guessed the value of a typical basket of groceries. A $50 first place prize and $25 second place prize of a gift certificate of groceries were given to the winners at both locations.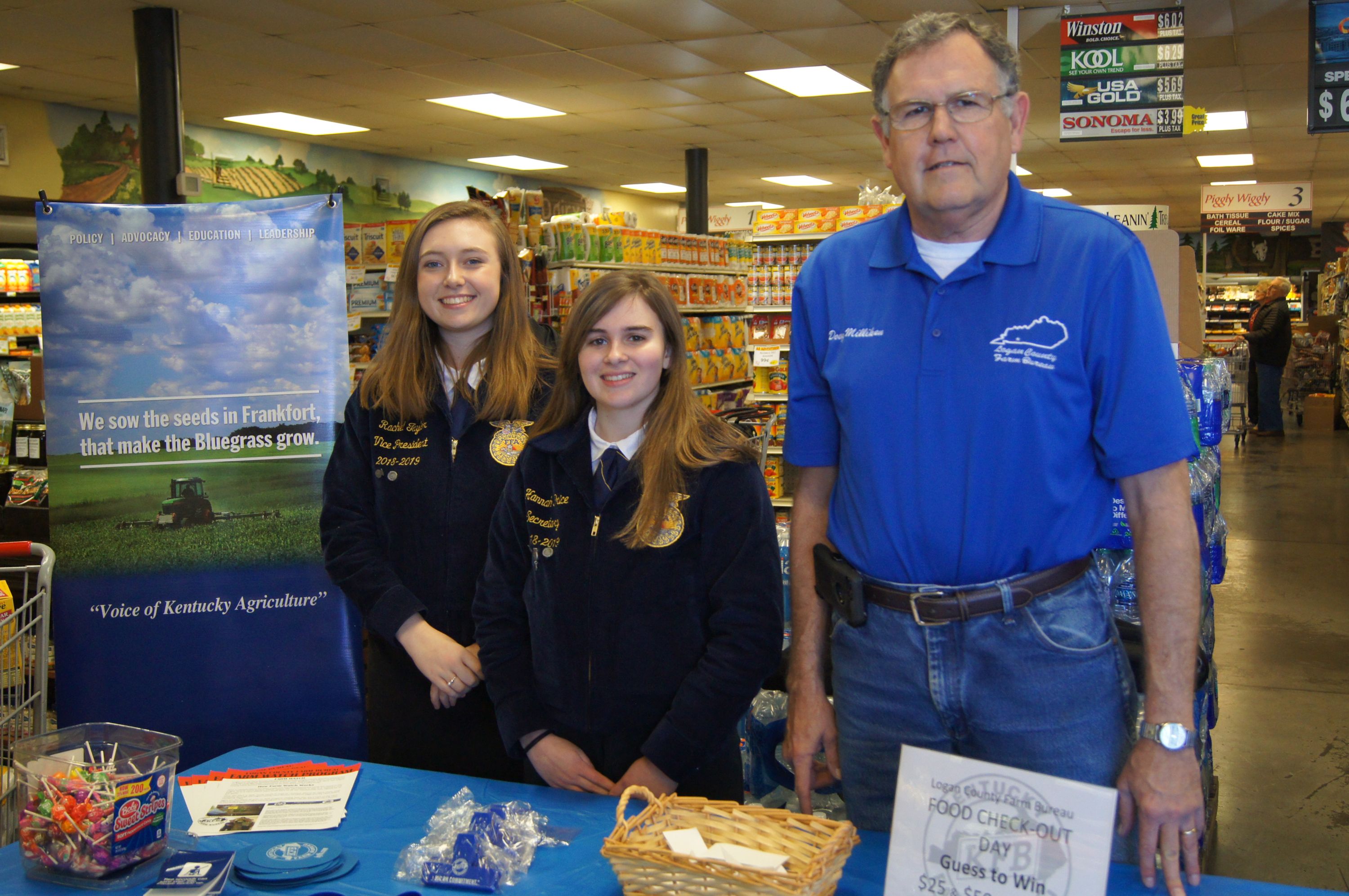 Farm Bureau members Russell Poore and Bobby Dawson worked at the Price Less IGA location. They were assisted by Logan County FFA officers Hayley Hallman, sentinel and Caroline Davenport, treasurer. Joyce Sandlin won first place and Kathy Griffin won second place with a total of 78 entries.
The Food Check-out at the Russellville Piggly Wiggly was staffed by Farm Bureau member Doug Milliken. He was assisted by Logan County FFA officers Rachel Taylor, vice president and Hannah Price, secretary. The first-place winner was Melinda Merrell and John Lee Barnes won second place with a total of 31 entries.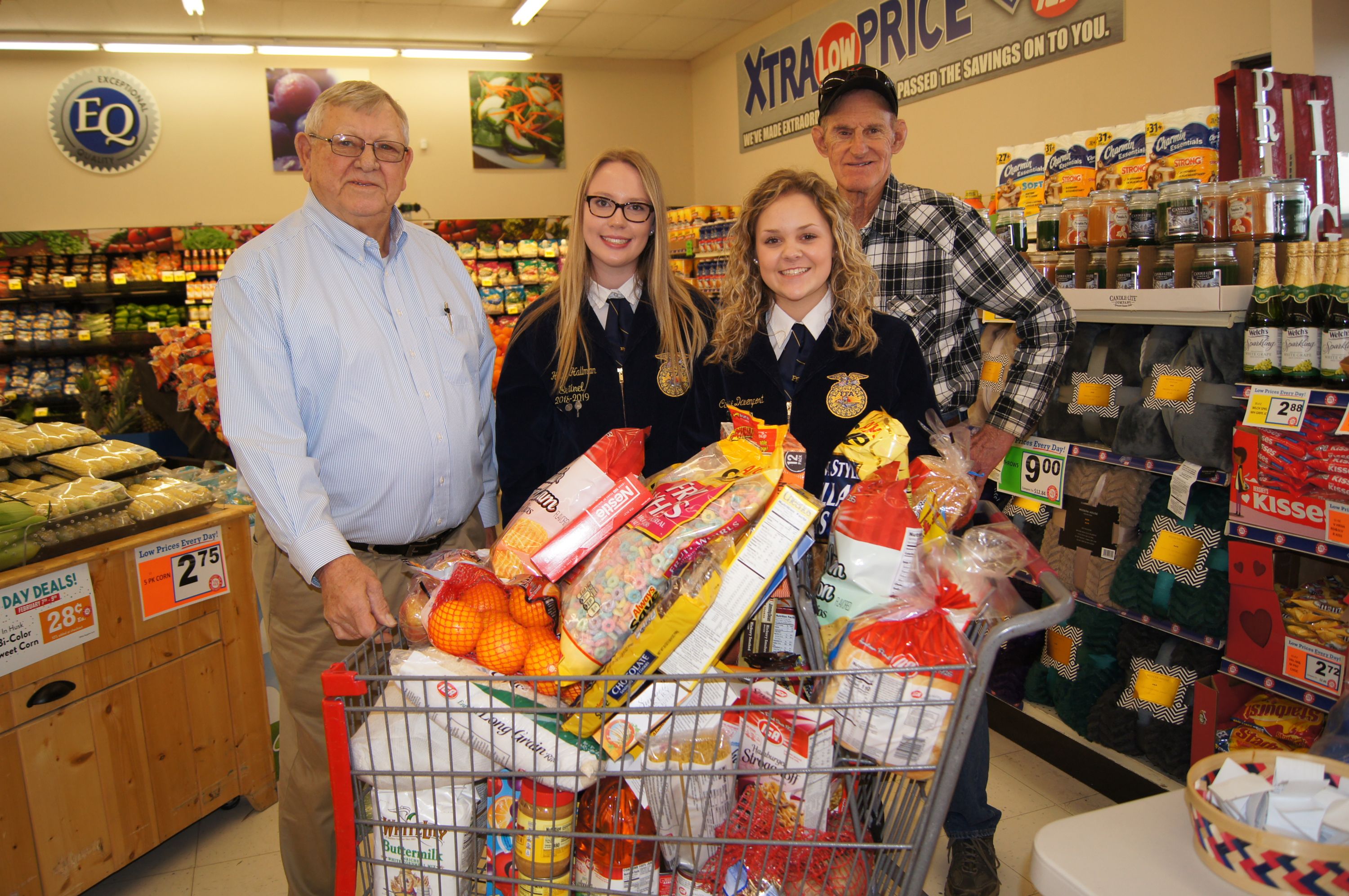 Shoppers in the U.S. spend only about 10% o their disposable income on food each year. Those cost remain far lower than any other country in the world thanks to many of the agricultural efficiencies utilized in America. Today the U.S farmer produces enough food and fiber to provide for about 154 people – a significant jump from the average of 19 people per farmer back in 1940.
These food check-out events were conducted to give recognition to the American farmers for providing us with affordable food. As a result, we have more money to spend on other things which boosts our whole economy and quality of life.
KFB Spotlight
January 13, 2021

Caleb and Leanne Ragland of LaRue County won a top honor during the American Farm Bureau Federation (AFBF) virtual convention today, being named winners of the Young Farmers & Ranchers "Achievement Award."
January 11, 2021

The American Farm Bureau's Virtual Convention kicked off with an opening address by AFBF President Zippy Duvall from his farm in Georgia.
KFB President Mark Haney's Statement on Gov. Beshear's Proposed $50 Million Allocation for Rural Broadband Deployment

January 8, 2021

"I would like to thank Governor Beshear for allocating $50 million in his proposed budget to the broadband deployment fund. Expanding broadband service to unserved and underserved areas of the state has never been more important than it is right now."