Agriculture Appreciation Breakfast
Trisha Campbell, Kentucky Farm Bureau's 2019 Discussion Meet Winner, was the featured speaker at the Agriculture Appreciation Breakfast Feb 6th at the Logan County Extension Office. She explained the Kentucky Farm Bureau's Discussion Meet process as well as her experience participating in the American Farm Bureau's Discussion Meet contest in Austin, TX this past January. The topic of this year's discussion was the future impact of cell-based meat technologies on production agriculture.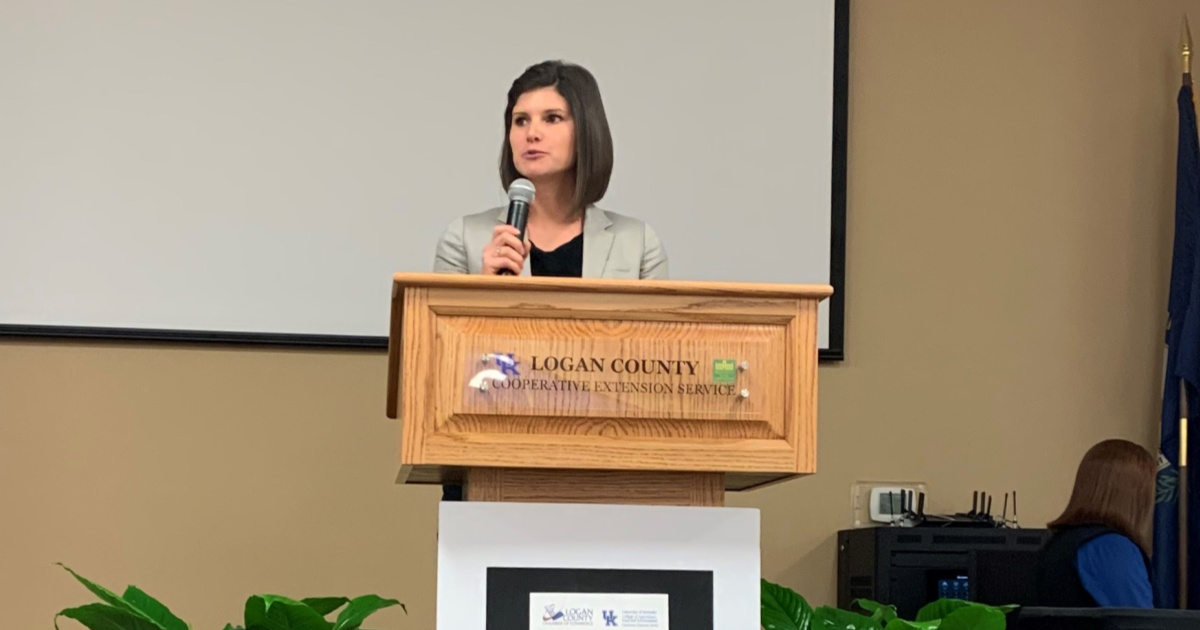 Mrs. Campbell also pointed out how beneficial vocational agriculture classes and FFA are to high school students. The intern program that allows students to work for businesses as a part of their education gives the students a great head start for their future. The future for careers in agriculture is very good. Her remarks were well received by the audience and she was given a standing ovation.
KFB Spotlight
June 30, 2022

In the world of agriculture, tradition plays a very important role, especially when it comes to younger generations becoming part of an industry that is as old as the earth itself.
June 29, 2022

While traveling Kentucky's interstates this summer, keep your eyes peeled for bright bursts of native blooms along the way. Plots of Kentucky wildflowers like milkweed, coneflower, and goldenrod create a sea of color all season long… and for a good purpose.
June 28, 2022

What do watermelon, canola, soybeans, and pumpkins have in common? They're all Kentucky-grown crops that would not exist without bees.