2015 State Annual Meeting
Several members of the Logan County Farm Bureau Federation attended the state annual meeting of Kentucky Farm Bureau held at the Galt House in Louisville this past December. This was the 96th Annual Meeting.
Logan County was recognized with several awards at the 2015 Annual Convention. Carrell Hughes received a Gold Star Award of Exellence for Logan County FB women's committee, the top women's committee in district 4 and the top women's committee in the state. Jay Campbell received for Trent Martin a Gold Star Award of Excellence for Logan County's young farmer program. Jeremy Robertson, president, received an award for Logan County's outstanding membership and program achievement and was the top county in the 4th FB District: Allen, Barren, Green, Logan, Metcalf, Monroe, Simpson and Warren Counties. John Alcott received Honorable Mention for Media Relations and Member Information.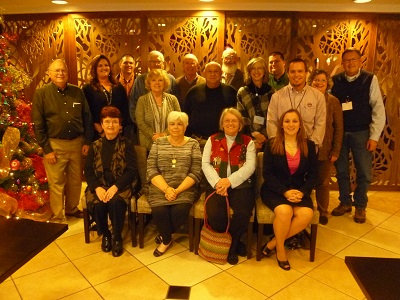 KFB Spotlight
April 12, 2021

As thoughts of spring begin to surface, especially in the agricultural world, among countless farm families, they get excited to plant a new crop or see fruit trees blossom fill the air across the Commonwealth.
April 6, 2021

Kentucky Farm Bureau was founded on the principle of grassroots advocacy, a methodology that has served the organization well for more than 100 years.
April 6, 2021

As we prepare for spring planting and another growing season on the farm, it goes without saying that most of us will be reflecting on the past year and the dark winter we have come through.