2015 Logan County Quilt Show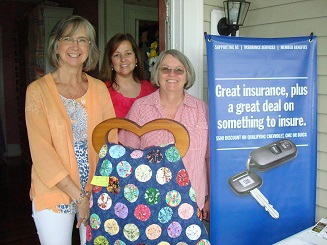 The Logan County Farm Bureau Federation helped sponsor a Quilt Show Saturday, May 2nd at the home of Ray and Delain Hughes of Auburn. Over 60 quilts of varying age and design were on display in their lovely historic home. Delain showcased a number of her own quilts, some of which she made herself. Other quilts were on loan from friends.
The Farm Bureau Women's Committee helped sponsor this event to promote the Logan County Farm Bureau Federation and its benefits.
Those in attendance were given an opportunity to financially support the youth camp program at New Friendship Baptist Church near Auburn with $146. raised.
Approximately 45 people enjoyed seeing the many quilts.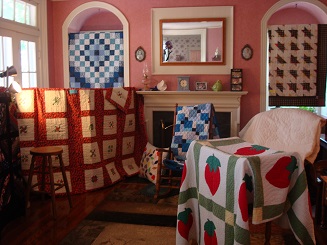 KFB Spotlight
August 25, 2022

The 58th Kentucky Farm Bureau (KFB) Country Ham Breakfast brought in an impressive $5 million for charity organizations.
August 12, 2022

Anyone who has ever planted that first seed of a crop knows, as dedicated farm families, we are always at the mercy of Mother Nature.
August 12, 2022

Whether it is the use of GPS to map fields or check soil conditions, the advanced yield monitoring equipment that tells us valuable crop yield information in real-time, or even the weather radar access we have to watch changing conditions directly from the field.