2015 Logan County Quilt Show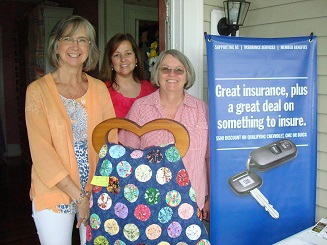 The Logan County Farm Bureau Federation helped sponsor a Quilt Show Saturday, May 2nd at the home of Ray and Delain Hughes of Auburn. Over 60 quilts of varying age and design were on display in their lovely historic home. Delain showcased a number of her own quilts, some of which she made herself. Other quilts were on loan from friends.
The Farm Bureau Women's Committee helped sponsor this event to promote the Logan County Farm Bureau Federation and its benefits.
Those in attendance were given an opportunity to financially support the youth camp program at New Friendship Baptist Church near Auburn with $146. raised.
Approximately 45 people enjoyed seeing the many quilts.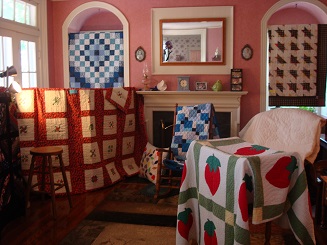 KFB Spotlight
February 14, 2019

Mark Twain once said, "If you don't like the weather in New England, just wait a minute, it'll change." Since he first spoke those words, many other regions and states across the country have adopted that saying, including Kentucky, where it seems to be truer during this winter season than ever before.
February 14, 2019

For some reason the changing of the seasons has always fascinated me. Watching the colors of the earth change from summer to fall to winter and on to spring, is such an amazing gift the good Lord has given us.
February 14, 2019

In this column, Congressman James Comer talks about the Farm Bill, which includes legislation to bring back industrial hemp as a production crop and advocating for agriculture at the Congressional level.