2015 Logan County Annual Picnic
The July meeting of the Logan County Farm Bureau Federation was held at the Schochoh Community Center. The Farm Bureau Young Farmers grilled pork chops to compliment the pot luck meal. Several elected officials or their representatives were in attendance.
The annual picnic gives Farm Bureau an opportunity to express their appreciation to those who hold office, for the work they do on behalf of farmers and agriculture in general. The elected officials were given an opportunity to discuss issues in a relaxed setting. The issues discussed were The Environmental Protection Agency's overreach concerning waters protected under the Clean Water Act, Trans – Pacific Partnership potential to open up new markets for farm products, Ethanol Meeting in Hopkinsville, H2A worker permits, anhydrous ammonia thefts for drug making, Farm Bureau's new Farm Watch program, Champion Pet Foods will be making a trial run on their products at the end of October and there is no plan to raise Logan County taxes as a result of the upcoming landfill revenue shortfall.
Frances Brown conducted the July Business meeting. Preliminary plans were made for the annual meeting scheduled for 6 p.m. Sept.12 at the Extension Office.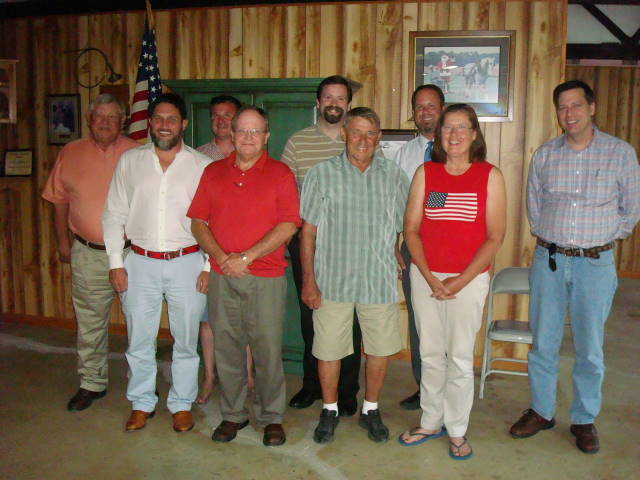 KFB Spotlight
September 21, 2020

The North American International Livestock Exposition (NAILE) was approved through the Kentucky Healthy at Work initiative to host a modified show this year. NAILE is the largest all-breed, purebred livestock exposition in the world and runs Nov. 3-19, 2020 at the Kentucky Exposition Center.
September 14, 2020

Unless you haven't been watching television or listening to the radio for the past several months, you have undoubtedly seen or heard the many political ads that are currently filling the airwaves, not to mention all the print ads in newspapers and magazines, and the many social media posts related to the upcoming election.
September 14, 2020

I'm blessed to have grown up on our family farm in Clark County. It taught me the benefits of hard work as I learned through hands-on activities that took place every day. I discovered how to grow crops, care for animals, and to be a good steward of the land. It was a classroom like no other and my parents set an example that I carry with me daily.