2015 Logan County Annual Picnic
The July meeting of the Logan County Farm Bureau Federation was held at the Schochoh Community Center. The Farm Bureau Young Farmers grilled pork chops to compliment the pot luck meal. Several elected officials or their representatives were in attendance.
The annual picnic gives Farm Bureau an opportunity to express their appreciation to those who hold office, for the work they do on behalf of farmers and agriculture in general. The elected officials were given an opportunity to discuss issues in a relaxed setting. The issues discussed were The Environmental Protection Agency's overreach concerning waters protected under the Clean Water Act, Trans – Pacific Partnership potential to open up new markets for farm products, Ethanol Meeting in Hopkinsville, H2A worker permits, anhydrous ammonia thefts for drug making, Farm Bureau's new Farm Watch program, Champion Pet Foods will be making a trial run on their products at the end of October and there is no plan to raise Logan County taxes as a result of the upcoming landfill revenue shortfall.
Frances Brown conducted the July Business meeting. Preliminary plans were made for the annual meeting scheduled for 6 p.m. Sept.12 at the Extension Office.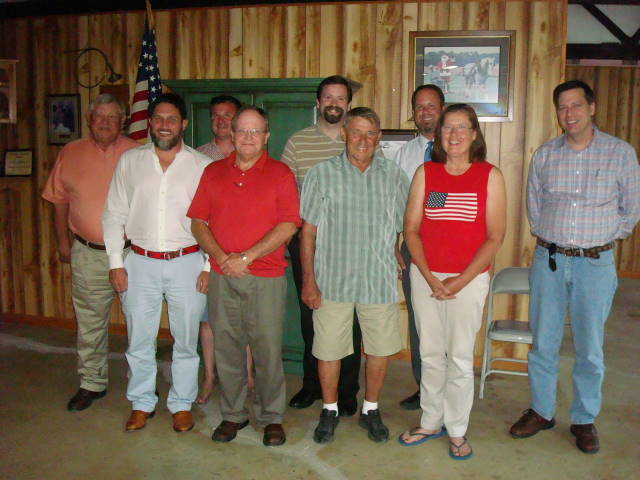 KFB Spotlight
April 12, 2021

As thoughts of spring begin to surface, especially in the agricultural world, among countless farm families, they get excited to plant a new crop or see fruit trees blossom fill the air across the Commonwealth.
April 6, 2021

Kentucky Farm Bureau was founded on the principle of grassroots advocacy, a methodology that has served the organization well for more than 100 years.
April 6, 2021

As we prepare for spring planting and another growing season on the farm, it goes without saying that most of us will be reflecting on the past year and the dark winter we have come through.