2015 Logan County Annual Picnic
The July meeting of the Logan County Farm Bureau Federation was held at the Schochoh Community Center. The Farm Bureau Young Farmers grilled pork chops to compliment the pot luck meal. Several elected officials or their representatives were in attendance.
The annual picnic gives Farm Bureau an opportunity to express their appreciation to those who hold office, for the work they do on behalf of farmers and agriculture in general. The elected officials were given an opportunity to discuss issues in a relaxed setting. The issues discussed were The Environmental Protection Agency's overreach concerning waters protected under the Clean Water Act, Trans – Pacific Partnership potential to open up new markets for farm products, Ethanol Meeting in Hopkinsville, H2A worker permits, anhydrous ammonia thefts for drug making, Farm Bureau's new Farm Watch program, Champion Pet Foods will be making a trial run on their products at the end of October and there is no plan to raise Logan County taxes as a result of the upcoming landfill revenue shortfall.
Frances Brown conducted the July Business meeting. Preliminary plans were made for the annual meeting scheduled for 6 p.m. Sept.12 at the Extension Office.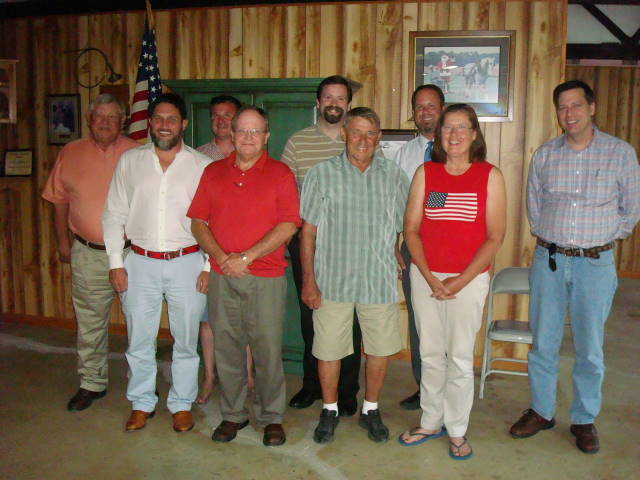 KFB Spotlight
June 23, 2022

To say Catlin Young wears many hats would be an understatement. This recent Murray State University (MSU) agri-business graduate/first-time farm owner/University of Kentucky College of Agriculture, Food, and Environment Weed Science Technician/social media blogger/animal lover is blending these many roles to accomplish her mission of carrying on a family farming tradition.
June 23, 2022

When searching for information about or images of Jefferson County, Kentucky on the internet, one will likely see photos of the Louisville skyline or statistics about it being the most populated county in the state.
May 6, 2022

On a colder than normal April afternoon, Morgan Askins is unloading her two quarter horses at the Shelby County Fairgrounds as she prepares to be the flag bearer for the weekend's Kentuckiana Ranch Horse Association (KRHA) event. She gets her horses settled and prepares for the next day's activities.