2015 Logan County Annual Picnic
The July meeting of the Logan County Farm Bureau Federation was held at the Schochoh Community Center. The Farm Bureau Young Farmers grilled pork chops to compliment the pot luck meal. Several elected officials or their representatives were in attendance.
The annual picnic gives Farm Bureau an opportunity to express their appreciation to those who hold office, for the work they do on behalf of farmers and agriculture in general. The elected officials were given an opportunity to discuss issues in a relaxed setting. The issues discussed were The Environmental Protection Agency's overreach concerning waters protected under the Clean Water Act, Trans – Pacific Partnership potential to open up new markets for farm products, Ethanol Meeting in Hopkinsville, H2A worker permits, anhydrous ammonia thefts for drug making, Farm Bureau's new Farm Watch program, Champion Pet Foods will be making a trial run on their products at the end of October and there is no plan to raise Logan County taxes as a result of the upcoming landfill revenue shortfall.
Frances Brown conducted the July Business meeting. Preliminary plans were made for the annual meeting scheduled for 6 p.m. Sept.12 at the Extension Office.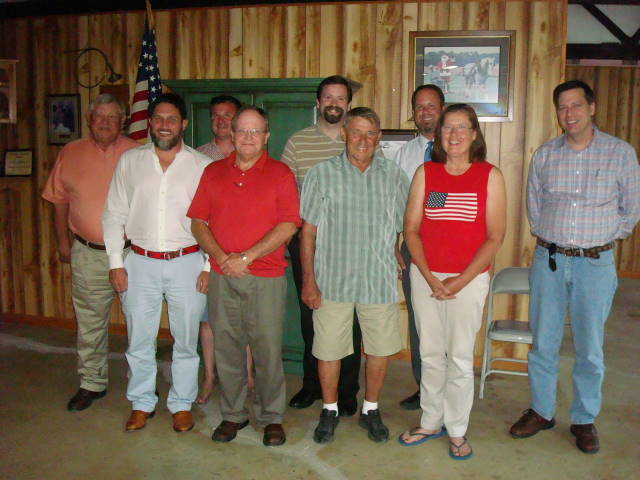 KFB Spotlight
November 30, 2023

The commodity luncheon kicked off with a welcome from KFB President Mark Haney. In his remarks, Mr. Haney expressed gratitude for those in attendance, noting that this year's crowd at the KFB annual meeting is expected to be record-breaking.
Natasha Craft of Pulaski County Announced as the 2023 Kentucky Farm Bureau Excellence in Ag Literacy Award Winner

November 30, 2023

Natasha Craft, teacher at Pulaski Elementary, is the recipient of KFB's 2023 Excellence in Ag Literacy Award.
November 28, 2023

Congratulations to the 2023 Young Farmer Gold Star Award Winners.