2015 Logan County Annual Picnic
The July meeting of the Logan County Farm Bureau Federation was held at the Schochoh Community Center. The Farm Bureau Young Farmers grilled pork chops to compliment the pot luck meal. Several elected officials or their representatives were in attendance.
The annual picnic gives Farm Bureau an opportunity to express their appreciation to those who hold office, for the work they do on behalf of farmers and agriculture in general. The elected officials were given an opportunity to discuss issues in a relaxed setting. The issues discussed were The Environmental Protection Agency's overreach concerning waters protected under the Clean Water Act, Trans – Pacific Partnership potential to open up new markets for farm products, Ethanol Meeting in Hopkinsville, H2A worker permits, anhydrous ammonia thefts for drug making, Farm Bureau's new Farm Watch program, Champion Pet Foods will be making a trial run on their products at the end of October and there is no plan to raise Logan County taxes as a result of the upcoming landfill revenue shortfall.
Frances Brown conducted the July Business meeting. Preliminary plans were made for the annual meeting scheduled for 6 p.m. Sept.12 at the Extension Office.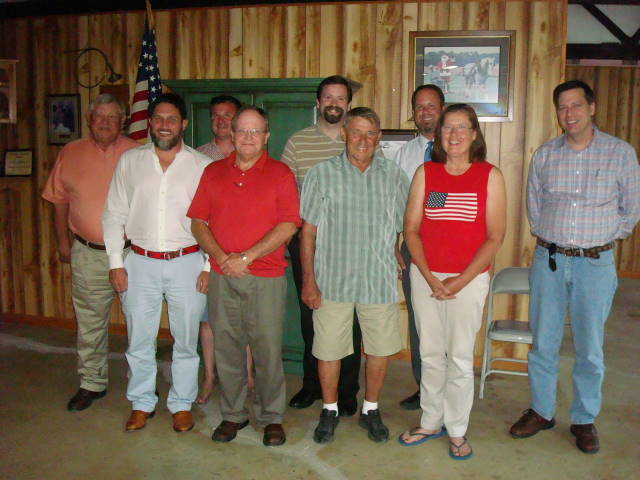 KFB Spotlight
Statement from Kentucky Farm Bureau President Mark Haney on Defense of Environment and Property Act of 2021

July 29, 2021

"We offer our thanks to Senator Rand Paul for introducing the Defense of Environment and Property Act of 2021 as we look forward to the clarity such legislation would bring to the Waters of the U.S. issue."
July 26, 2021

Three finalists have been named for the 2021 KFB OYFF honor, in recognition of their achievements as part of the farming community. This year's finalists are Jonathan and Jessica Gaskins of Adair County, Mark and Wesley Thomas of Hardin County, and Daniel and Kristan Wright of Jefferson County. The winner will be announced at the Kentucky Farm Bureau Annual Meeting later this year.
July 25, 2021

Effective January 1, 2022, KRS 139.481 requires that farmers have an Agriculture Exemption Number for use on Forms 51A158 and 51A159 to make purchases exempt from sales tax.