Livingston County Farm Bureau Recognized with Top Honors in KFB's Safety Challenge Awards Competition
Louisville, KY (December 1, 2017) – Livingston County Farm Bureau won top honors for its region of the state in the 2017 Safety Challenge Awards competition during Kentucky Farm Bureau's annual meeting in Louisville. The award was given to Livingston County Farm Bureau for hosting a safety day, educating more than 200 students on a variety of safety topics including water, fire, chemical, injury prevention, and drug awareness.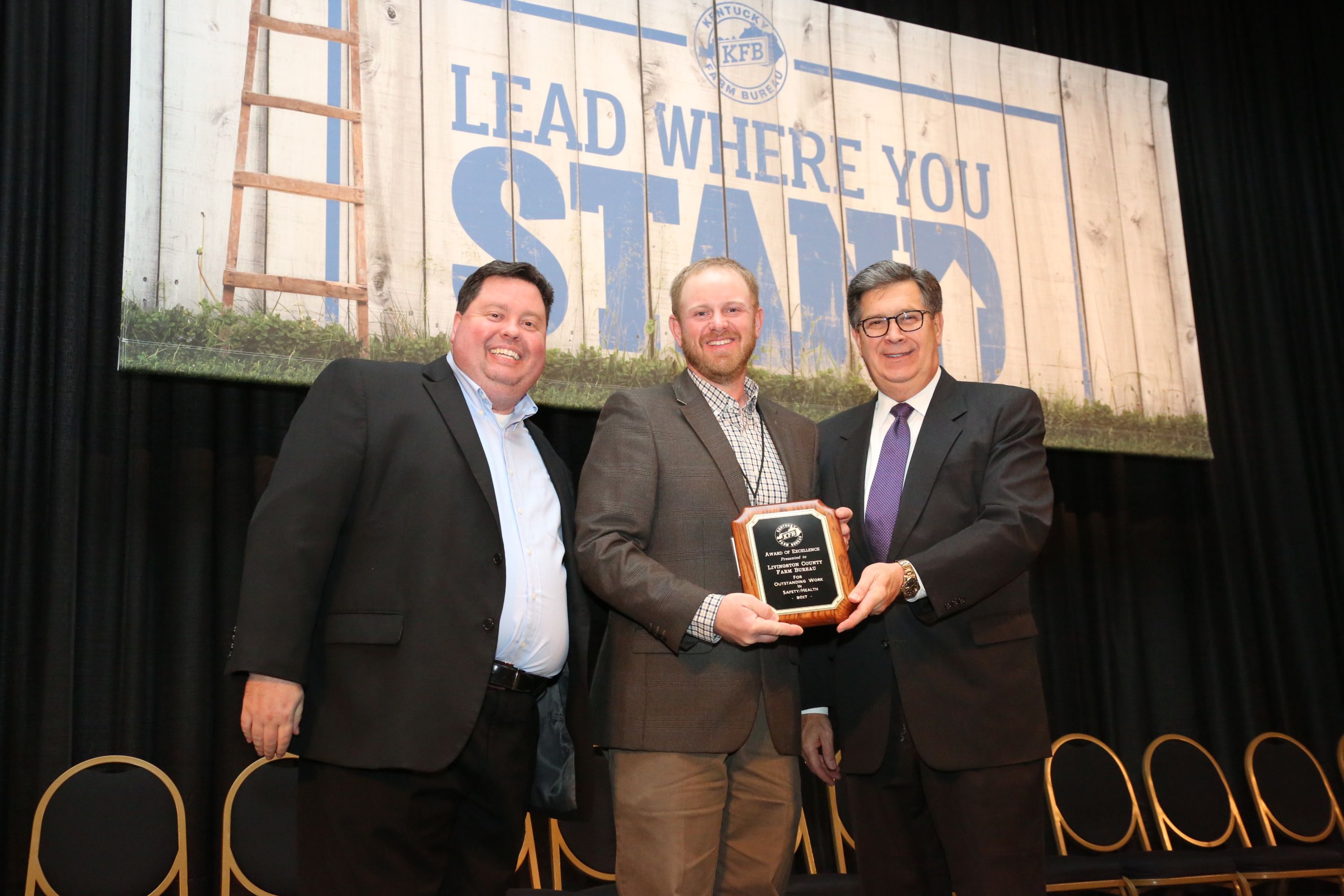 KFB Spotlight
June 29, 2022

While traveling Kentucky's interstates this summer, keep your eyes peeled for bright bursts of native blooms along the way. Plots of Kentucky wildflowers like milkweed, coneflower, and goldenrod create a sea of color all season long… and for a good purpose.
June 28, 2022

What do watermelon, canola, soybeans, and pumpkins have in common? They're all Kentucky-grown crops that would not exist without bees.
June 28, 2022

In all the years I have been associated with Kentucky Farm Bureau, I must admit the last few have been perhaps the most challenging. We were not only hit with a global pandemic, but also one of the most devastating storm events in our state's history.