Livingston County Farm Bureau Recognized with Top Honors in KFB's Safety Challenge Awards Competition
Louisville, KY (December 1, 2017) – Livingston County Farm Bureau won top honors for its region of the state in the 2017 Safety Challenge Awards competition during Kentucky Farm Bureau's annual meeting in Louisville. The award was given to Livingston County Farm Bureau for hosting a safety day, educating more than 200 students on a variety of safety topics including water, fire, chemical, injury prevention, and drug awareness.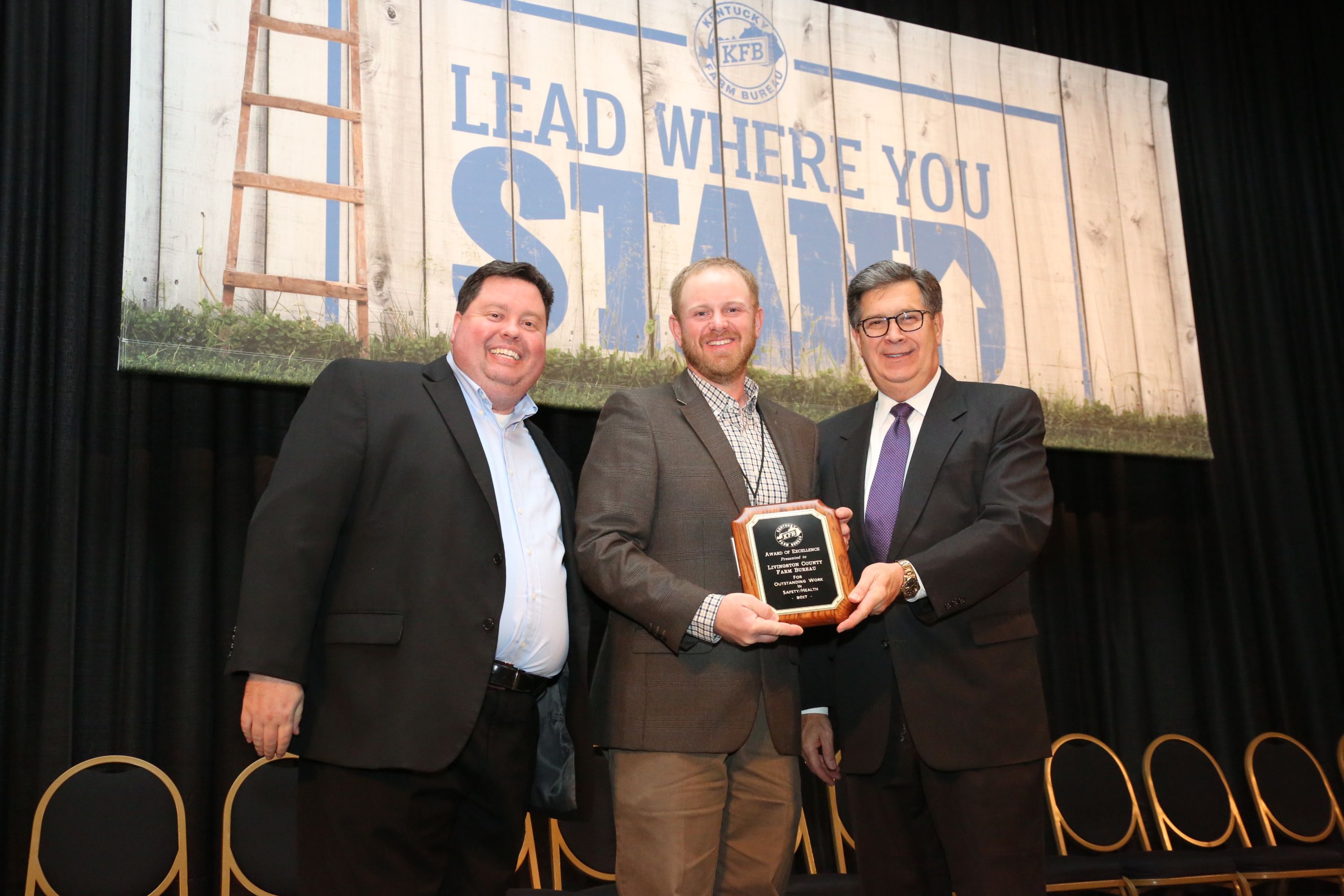 KFB Spotlight
March 21, 2023

KFB Second Vice President Sharon Furches says says National Agriculture Day is a celebration for everyone.
March 21, 2023

Each year, Kentucky Farm Bureau (KFB) members by the hundreds make their way to the nation's capital to participate in the annual Congressional Tour.
March 21, 2023

For decades, environmental experts, government agencies, and concerned citizen groups have been hearing about and monitoring an area in the Gulf of Mexico that has come to be known as the Hypoxia Zone.