Outstanding Youth and Variety Contest
On September 19th the Lincoln County Farm Bureau Women's Committee hosted the annual Outstanding Youth and Variety Contest. The purpose of the Outstanding Farm Bureau Youth contest is to promote youth involvement in county Farm Bureau activities and to recognize leadership, achievements, and awards in their schools and community. Each contestant in the outstanding youth has a seven minute interview about school activities, special interests, and career goals. They then give a two minute speech on a topic relating to Farm Bureau or agriculture. Reed Campbell won the competition with J.D. Noe as runner up in the male competition. The female winner was Taylor Wesley with Taylor-Grace Mingo as the runner up. Taylor-Grace Mingo won the variety contest by playing a piano selection. The winners will go to the district competition on October 17 at Rockcastle County High School.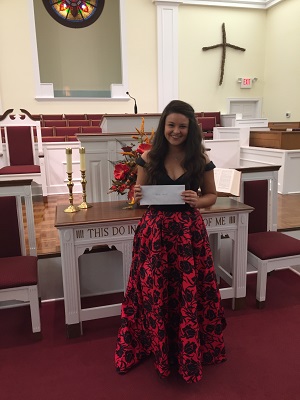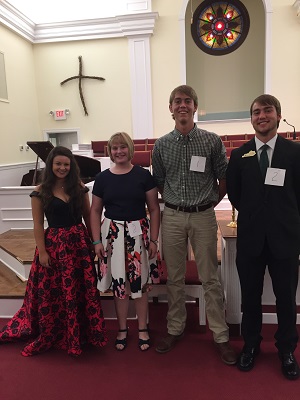 KFB Spotlight
November 19, 2021

Cathy Weaver, University of Kentucky Extension Agent for 4-H Youth Development in Jessamine County, is the recipient of the 2021 Kentucky Farm Bureau (KFB) Farm Public Relations Award.
November 19, 2021

Enjoying Thanksgiving dinner with family and friends is a priority for many Americans, but paying attention to how the meal will impact the budget is also important. Farm Bureau's 36th annual survey indicates the average cost of this year's classic Thanksgiving feast for 10 is $53.31 or less than $6.00 per person. This is a $6.41 or 14% increase from last year's average of $46.90.
November 18, 2021

Kentucky Farm Bureau (KFB) announced today that Suzanne Cecil White of Daviess County is the 2021 Farm Woman of the Year. She will be recognized during the KFB Annual Meeting at the Galt House in Louisville, Kentucky next month.