Lincoln County Farm Bureau Women Attend FUSION Conference
On February 13-15, 2015, four members of the Lincoln County Farm Bureau Women's Committee attended the National FUSION Conference in Nashville, TN at Opryland Hotel sponsored by Farm Bureau. The women attending were Melinda Pence, Joyce Hester, Phyllis Long, and Thelma Blair. The Farmers United: Skills, Inspiration, Outreach and Networking (FUSION) Conference brought together leaders from three program areas: Promotion & Education, Women's Leadership and Young Farmers & Ranchers from across the nation. There were 1300 attendees with approximately 300 of them being from various state Women's Leadership committees. The track objectives were advocacy, business, collegiate, communication, education, leadership, rural development, and technology.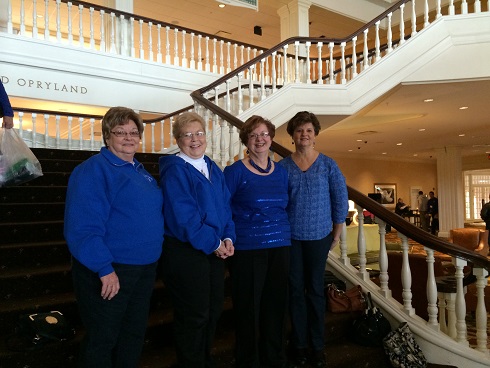 KFB Spotlight
May 17, 2019

In addition to being resourceful, hard-working and persistent, our nation's farmers have been very patient. We have endured continued drops in net farm income, a host of natural disasters, and some of the most volatile commodity markets experienced in decades.
May 9, 2019

I'm not sure if this is an age thing or not, but it seems to me that the older I get the more I reflect on the past, taking in all the moments and memories that have guided me to where I am today as a person, a husband, a father, a soon-to-be grandfather, and a communicator.
May 9, 2019

When thinking of Kentucky agriculture, many crops could come to mind including corn, soybeans, wheat, and tobacco, to name a few. But timber may not often be thought of as a crop.