Legislative Drive-In
Members of the Lincoln County Farm Bureau Legislative Committee attended the annual Legislative Drive-In in Frankfort on March 2, 2016. Legislative Chair Bill Payne made arrangements to meet with Senator Chris Girdler and Representative David Meade to discuss pending legislative issues. Nine board members took this opportunity to discuss taxation, pension and local school issues that are important to farmers in Lincoln County.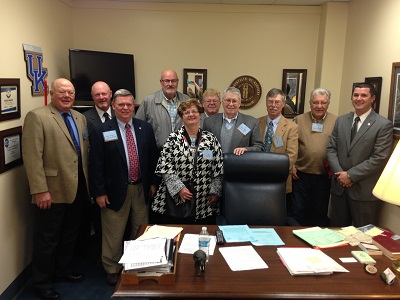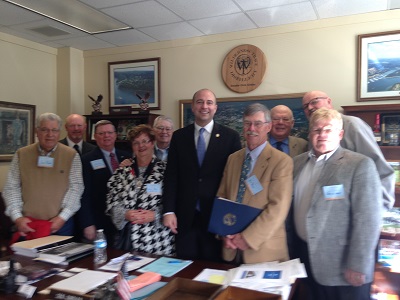 KFB Spotlight
Zach Heibert of Hardin County Named 2022 Kentucky Farm Bureau Excellence in Agriculture Award Recipient

September 29, 2022

Kentucky Farm Bureau (KFB) announced today that Zach Heibert of Hardin County is the 2022 KFB Excellence in Agriculture award recipient.
August 25, 2022

The 58th Kentucky Farm Bureau (KFB) Country Ham Breakfast brought in an impressive $5 million for charity organizations.
August 12, 2022

Anyone who has ever planted that first seed of a crop knows, as dedicated farm families, we are always at the mercy of Mother Nature.