Kentucky Ag Literacy Week in Lincoln County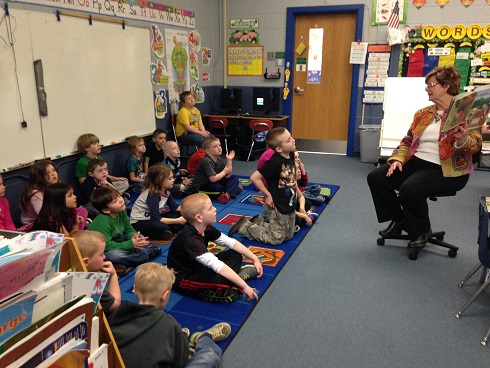 March 15-21, 2015, was Kentucky Ag Literacy week. To celebrate, members of the Lincoln County Farm Bureau Women's Committee went to each of the elementary schools and read to a class from Kindergarten to 2nd grade. The book they read was called "The Apple Orchard Riddle" by Margaret McNamara and illustrated by G. Brian Karnes. Each committee member did an activity with the class. At Waynesburg Elementary, students were given slices of red, yellow, and green apples to taste. They were then asked to stand at a spot in the room that showed which apple they liked best. They talked about how people are different, just like apples are different. An apple was cut to show them the star in the middle. They were reminded of the riddle to share with their parents. The book and educator's guide was donated to the school.
KFB Spotlight
July 27, 2020

Agriculture Commissioner Dr. Ryan Quarles is sounding the alarm about reports of foreign seeds being shipped unsolicited to Kentuckians across the Commonwealth. Kentucky is the fourth state known to receive suspicious packages of seeds that appear to have originated from China.
July 14, 2020

Kentucky Farm Bureau Studios received two nominations in the 56th Annual Ohio Valley Regional Emmy Awards. The nominated segments highlighting the culture and charm of rural Kentucky aired on RFD-TV and Kentucky Educational Television.
July 6, 2020

There is no doubt that helping usher the agriculture industry forward with technology should be a priority for Kentucky's elected officials, but how you go about it matters.