Food Checkout Week in Lincoln County
Lincoln County Judge Jim Adams met with the Lincoln County Farm Bureau Women's Committee on February 14, 2015 to declare the week of February 17-23 Food Check-Out Week in Lincoln County. On February 21, 2015, from 1:00 p.m. to 3:00 p.m., the Lincoln County Farm Bureau Women's Committee gave out brochures about healthy foods at the local Save-A-Lot in Stanford. They also gave a list of foods to customers. If they bought three items from the list they were given a jar of peanut butter. Peanut butter that was not given out was donated to Fort Logan Ministries.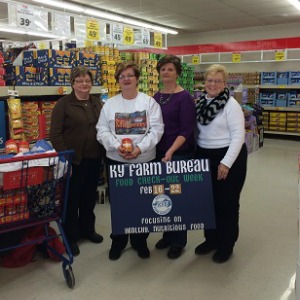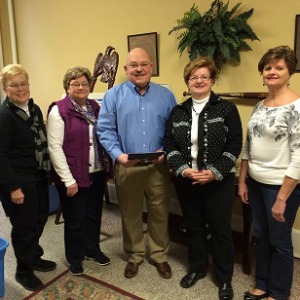 KFB Spotlight
June 30, 2022

In the world of agriculture, tradition plays a very important role, especially when it comes to younger generations becoming part of an industry that is as old as the earth itself.
June 29, 2022

While traveling Kentucky's interstates this summer, keep your eyes peeled for bright bursts of native blooms along the way. Plots of Kentucky wildflowers like milkweed, coneflower, and goldenrod create a sea of color all season long… and for a good purpose.
June 28, 2022

What do watermelon, canola, soybeans, and pumpkins have in common? They're all Kentucky-grown crops that would not exist without bees.