Food Checkout Week in Lincoln County
Lincoln County Judge Jim Adams met with the Lincoln County Farm Bureau Women's Committee on February 14, 2015 to declare the week of February 17-23 Food Check-Out Week in Lincoln County. On February 21, 2015, from 1:00 p.m. to 3:00 p.m., the Lincoln County Farm Bureau Women's Committee gave out brochures about healthy foods at the local Save-A-Lot in Stanford. They also gave a list of foods to customers. If they bought three items from the list they were given a jar of peanut butter. Peanut butter that was not given out was donated to Fort Logan Ministries.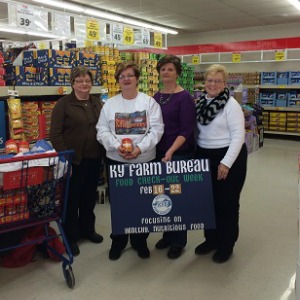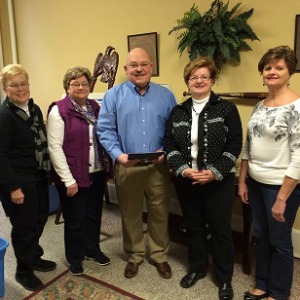 KFB Spotlight
January 19, 2022

The American Farm Bureau Federation will host the 2022 Young Farmers & Ranchers Leadership Conference in Louisville, Kentucky, Feb. 25-28, at the Omni Louisville Hotel.
December 15, 2021

The Kentucky Department of Agriculture (KDA) has created a resource page on its website for those affected by this weekend's disastrous weather events, Commissioner of Agriculture Dr. Ryan Quarles announced today.
December 10, 2021

As we gather together to be with friends and family during this holiday season, our Farm Bureau family is doing the same.