Food Checkout Week in Lincoln County
Lincoln County Judge Jim Adams met with the Lincoln County Farm Bureau Women's Committee on February 14, 2015 to declare the week of February 17-23 Food Check-Out Week in Lincoln County. On February 21, 2015, from 1:00 p.m. to 3:00 p.m., the Lincoln County Farm Bureau Women's Committee gave out brochures about healthy foods at the local Save-A-Lot in Stanford. They also gave a list of foods to customers. If they bought three items from the list they were given a jar of peanut butter. Peanut butter that was not given out was donated to Fort Logan Ministries.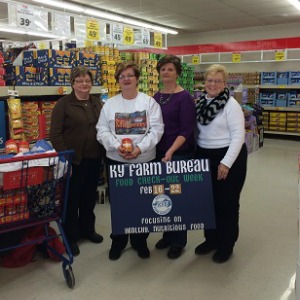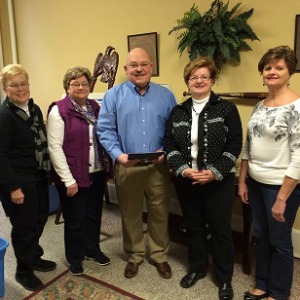 KFB Spotlight
May 9, 2023

As farm families across the state continue with spring planting, I'm reminded of how far we have come over the years in this process, from an agricultural technology standpoint, while never losing sight of the reasons we plant a crop.
May 9, 2023

Improving water quality has been a long-term goal of the state's agricultural sector well in advance of the many climate issues currently making headlines.
May 9, 2023

As humans, it's very easy to draw conclusions about something by sight alone. But we don't all see things—or in my case, places—in the same way. What I might think is beautiful, another may see just the opposite, and vice versa.