Lincoln County Ag Adventures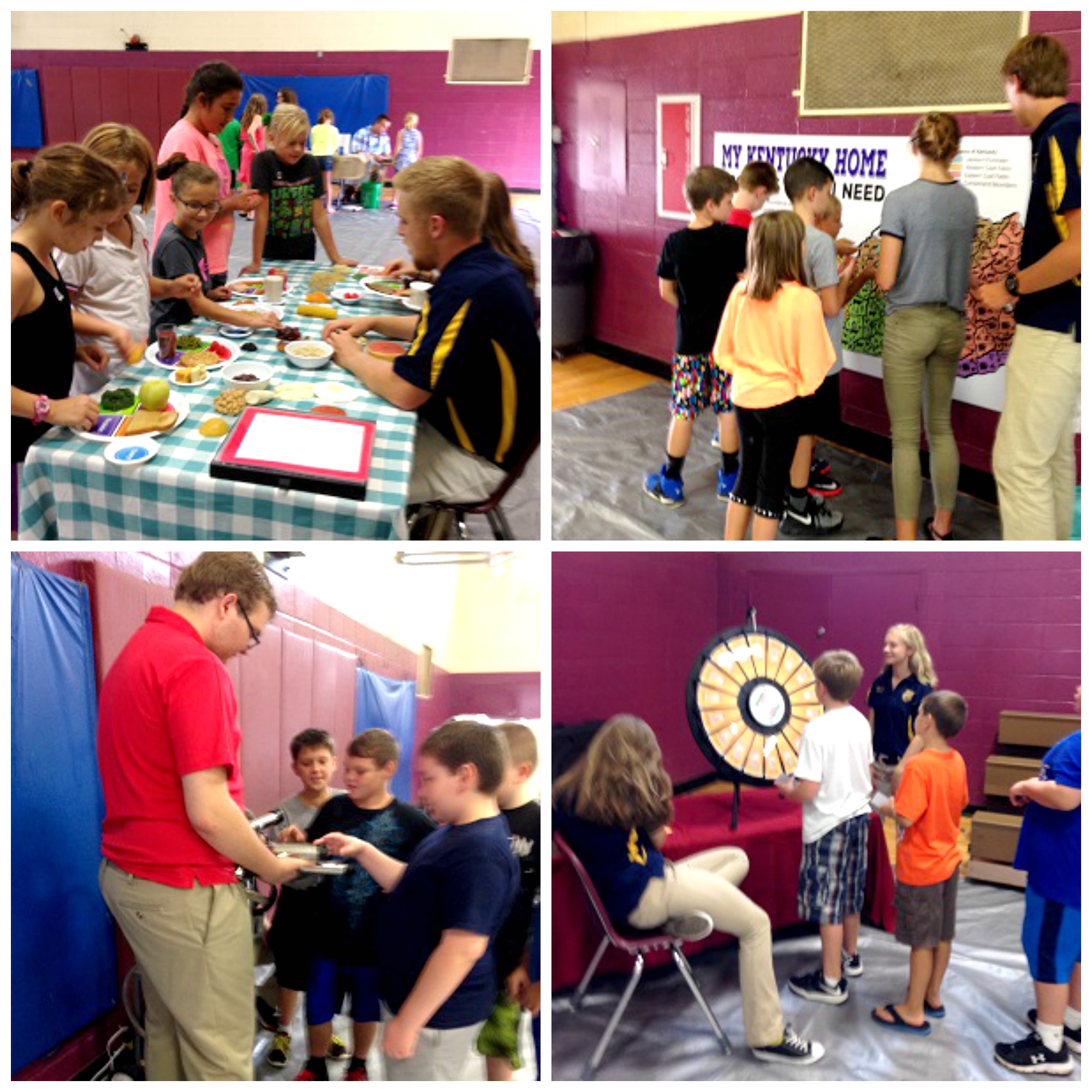 On September 9th, the Lincoln County Farm Bureau Women's Committee hosted Kentucky Ag Adventures at Highland Elementary. The day started with an assembly with a talking horse and a chef explaining that all food comes from a farm and is grown by farmers, even the ingredients for pizza, the students' favorite food. During the day the classes took turns coming to the gym to view ten learning centers that consisted of things like milking a cow, grinding wheat, nutritional meals, finding what is grown in different counties in Kentucky, and other games and activities about farms and agriculture. Ag lenders in Lincoln County donated money and volunteered. FFA members and members from the women's committee volunteered at the different centers to work with the 240 students in the school. The students enjoyed the activities as they learned about agriculture, the number one industry in Lincoln County.
KFB Spotlight
November 25, 2020

Caleb and Leanne Ragland of LaRue County have been named Kentucky Farm Bureau's (KFB) "2020 Outstanding Young Farm Family". This annual award recognizes a couple or individual under the age of 35 that demonstrates strong farm management skills, KFB and community involvement, and consistent financial growth through their farm.
November 23, 2020

Ginny Lyle of Franklin County and Brady Lawson of Morgan County were awarded top honors in the Kentucky Farm Bureau 2020 Outstanding Farm Bureau Youth contest.
November 19, 2020

Thanksgiving celebrations will look different for many Americans this year due to the COVID-19 pandemic. Gatherings are likely to be fewer and farther between, with social distancing and perhaps even remote family get-togethers. One tradition that continues this year is the American Farm Bureau Federation's annual cost survey of classic items found on the Thanksgiving Day dinner table.