2016 Women's Leadership Conference
Eight members of the Lincoln County Farm Bureau Women's Committee attended the Kentucky Farm Bureau Women's Leadership Conference on March 4th and 5th, 2016: Thelma Blair, Melinda Pence, Cathy Pleasants, Linda Gooch, Joyce Hester, Phyllis Long, Gracie Gilbert and Allene Burton. The conference was a huge success with 82 counties represented - the highest attendance of any previous leadership conference. The ladies heard about member services and legislative concerns. The speakers spoke on a variety of topics, including communication for agriculture and four things that the speaker learned from her Daddy. The motivational/comedian speaker at the end encouraged the women to be brave about what they needed to do to reach their goals. There were additional workshops on health and fitness as well as four tours offered of the area. Money was raised at the live and silent auction and went toward scholarships and grants that Kentucky Farm Bureau offers.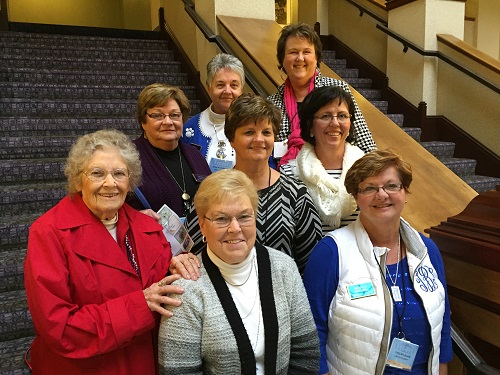 KFB Spotlight
May 17, 2019

In addition to being resourceful, hard-working and persistent, our nation's farmers have been very patient. We have endured continued drops in net farm income, a host of natural disasters, and some of the most volatile commodity markets experienced in decades.
May 9, 2019

I'm not sure if this is an age thing or not, but it seems to me that the older I get the more I reflect on the past, taking in all the moments and memories that have guided me to where I am today as a person, a husband, a father, a soon-to-be grandfather, and a communicator.
May 9, 2019

When thinking of Kentucky agriculture, many crops could come to mind including corn, soybeans, wheat, and tobacco, to name a few. But timber may not often be thought of as a crop.