2016 Women's Leadership Conference
Eight members of the Lincoln County Farm Bureau Women's Committee attended the Kentucky Farm Bureau Women's Leadership Conference on March 4th and 5th, 2016: Thelma Blair, Melinda Pence, Cathy Pleasants, Linda Gooch, Joyce Hester, Phyllis Long, Gracie Gilbert and Allene Burton. The conference was a huge success with 82 counties represented - the highest attendance of any previous leadership conference. The ladies heard about member services and legislative concerns. The speakers spoke on a variety of topics, including communication for agriculture and four things that the speaker learned from her Daddy. The motivational/comedian speaker at the end encouraged the women to be brave about what they needed to do to reach their goals. There were additional workshops on health and fitness as well as four tours offered of the area. Money was raised at the live and silent auction and went toward scholarships and grants that Kentucky Farm Bureau offers.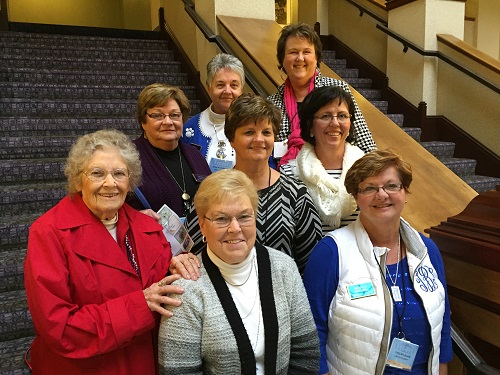 KFB Spotlight
July 27, 2020

Agriculture Commissioner Dr. Ryan Quarles is sounding the alarm about reports of foreign seeds being shipped unsolicited to Kentuckians across the Commonwealth. Kentucky is the fourth state known to receive suspicious packages of seeds that appear to have originated from China.
July 14, 2020

Kentucky Farm Bureau Studios received two nominations in the 56th Annual Ohio Valley Regional Emmy Awards. The nominated segments highlighting the culture and charm of rural Kentucky aired on RFD-TV and Kentucky Educational Television.
July 6, 2020

There is no doubt that helping usher the agriculture industry forward with technology should be a priority for Kentucky's elected officials, but how you go about it matters.