2016 Women's Leadership Conference
Eight members of the Lincoln County Farm Bureau Women's Committee attended the Kentucky Farm Bureau Women's Leadership Conference on March 4th and 5th, 2016: Thelma Blair, Melinda Pence, Cathy Pleasants, Linda Gooch, Joyce Hester, Phyllis Long, Gracie Gilbert and Allene Burton. The conference was a huge success with 82 counties represented - the highest attendance of any previous leadership conference. The ladies heard about member services and legislative concerns. The speakers spoke on a variety of topics, including communication for agriculture and four things that the speaker learned from her Daddy. The motivational/comedian speaker at the end encouraged the women to be brave about what they needed to do to reach their goals. There were additional workshops on health and fitness as well as four tours offered of the area. Money was raised at the live and silent auction and went toward scholarships and grants that Kentucky Farm Bureau offers.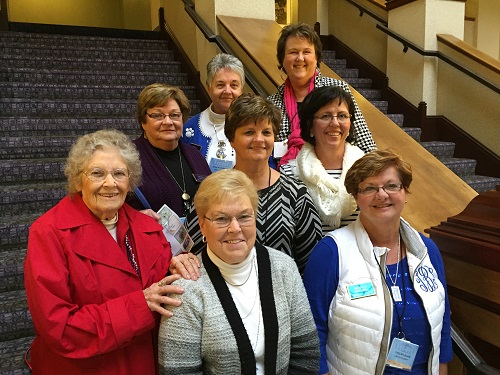 KFB Spotlight
May 5, 2021

I have been blessed with the opportunity to travel quite a bit around our beautiful state and often I have visited places that seemed more special than others, even though I had never been there before.
May 5, 2021

One of the most important issues facing the agriculture industry today is the ability to pass a farm on to the next generation either by inheritance or through selling. It sounds easy enough but often tax laws can make the process cumbersome and expensive.
May 5, 2021

As the current Congressional Session continues, lawmakers on both sides of the aisle are outlining their policy priorities and getting to work on making those priorities into law. Our team here in Washington, D.C., is tracking all these issues closely and working to ensure that priorities for U.S. agriculture remain front and center.