Lincoln County 2016 Food Check Out Day
Lincoln County Judge Executive Woods Adams declared February 14-20, 2016 "Food Check-Out Week" in Lincoln County. Kentucky Farm Bureau celebrates this week each year because America's farmers are the most productive and efficient in the world, providing us with an ample supply of safe and affordable food. On February 18, 2016 members of the Lincoln County Farm Bureau Women's Committee met at Save-A-Lot to pass out a jar of peanut to any shoppers that bought 3 nutritious foods. Participates in this were Melinda Pence, Gracie Gilbert, Linda Gooch, Phyllis Long, Thelma Blair, and Joyce Hester. Any peanut butter left over from this activity was donated to Fort Logan Ministries.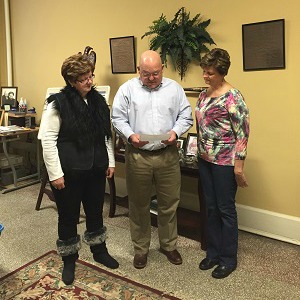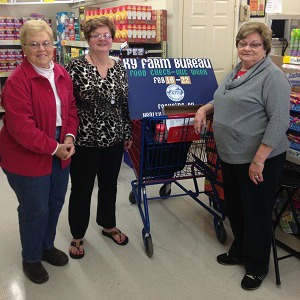 KFB Spotlight
May 9, 2023

As farm families across the state continue with spring planting, I'm reminded of how far we have come over the years in this process, from an agricultural technology standpoint, while never losing sight of the reasons we plant a crop.
May 9, 2023

Improving water quality has been a long-term goal of the state's agricultural sector well in advance of the many climate issues currently making headlines.
May 9, 2023

As humans, it's very easy to draw conclusions about something by sight alone. But we don't all see things—or in my case, places—in the same way. What I might think is beautiful, another may see just the opposite, and vice versa.