Lincoln County 2016 Food Check Out Day
Lincoln County Judge Executive Woods Adams declared February 14-20, 2016 "Food Check-Out Week" in Lincoln County. Kentucky Farm Bureau celebrates this week each year because America's farmers are the most productive and efficient in the world, providing us with an ample supply of safe and affordable food. On February 18, 2016 members of the Lincoln County Farm Bureau Women's Committee met at Save-A-Lot to pass out a jar of peanut to any shoppers that bought 3 nutritious foods. Participates in this were Melinda Pence, Gracie Gilbert, Linda Gooch, Phyllis Long, Thelma Blair, and Joyce Hester. Any peanut butter left over from this activity was donated to Fort Logan Ministries.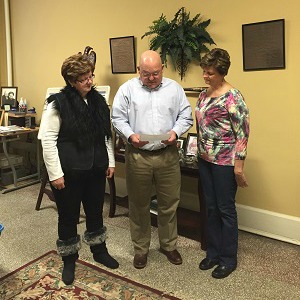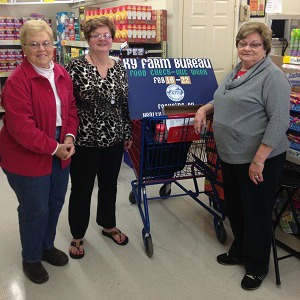 KFB Spotlight
Zach Heibert of Hardin County Named 2022 Kentucky Farm Bureau Excellence in Agriculture Award Recipient

September 29, 2022

Kentucky Farm Bureau (KFB) announced today that Zach Heibert of Hardin County is the 2022 KFB Excellence in Agriculture award recipient.
August 25, 2022

The 58th Kentucky Farm Bureau (KFB) Country Ham Breakfast brought in an impressive $5 million for charity organizations.
August 12, 2022

Anyone who has ever planted that first seed of a crop knows, as dedicated farm families, we are always at the mercy of Mother Nature.