Educational Mini-Grant Awarded to Lewis County Farm Bureau
Louisville, KY (December 1, 2017) – Lewis County Farm Bureau was honored as one of six recipients of Kentucky Farm Bureau (KFB) Educational Mini-Grant. All six recipients were recognized during KFB's annual meeting in Louisville.
The Mini-Grant is a special project of the Kentucky Farm Bureau Women's Program and administered through the Kentucky Farm Bureau Education Foundation. One-time grants of up to $500 are offered to county Farm Bureaus on a competitive basis to help fund projects that result in increased agricultural literacy. Priority is given to those programs demonstrating a need for financial support.
Lewis County Farm Bureau was recognized for purchasing each one of the approximately 225 fourth grade Lewis County students the ag book 'The Most Wonderful Dream.'
In addition to Lewis County Farm Bureau's award, Mini-Grants were also given to the Farm Bureaus in Boyle, Fayette, Marion, McCracken, and Webster counties.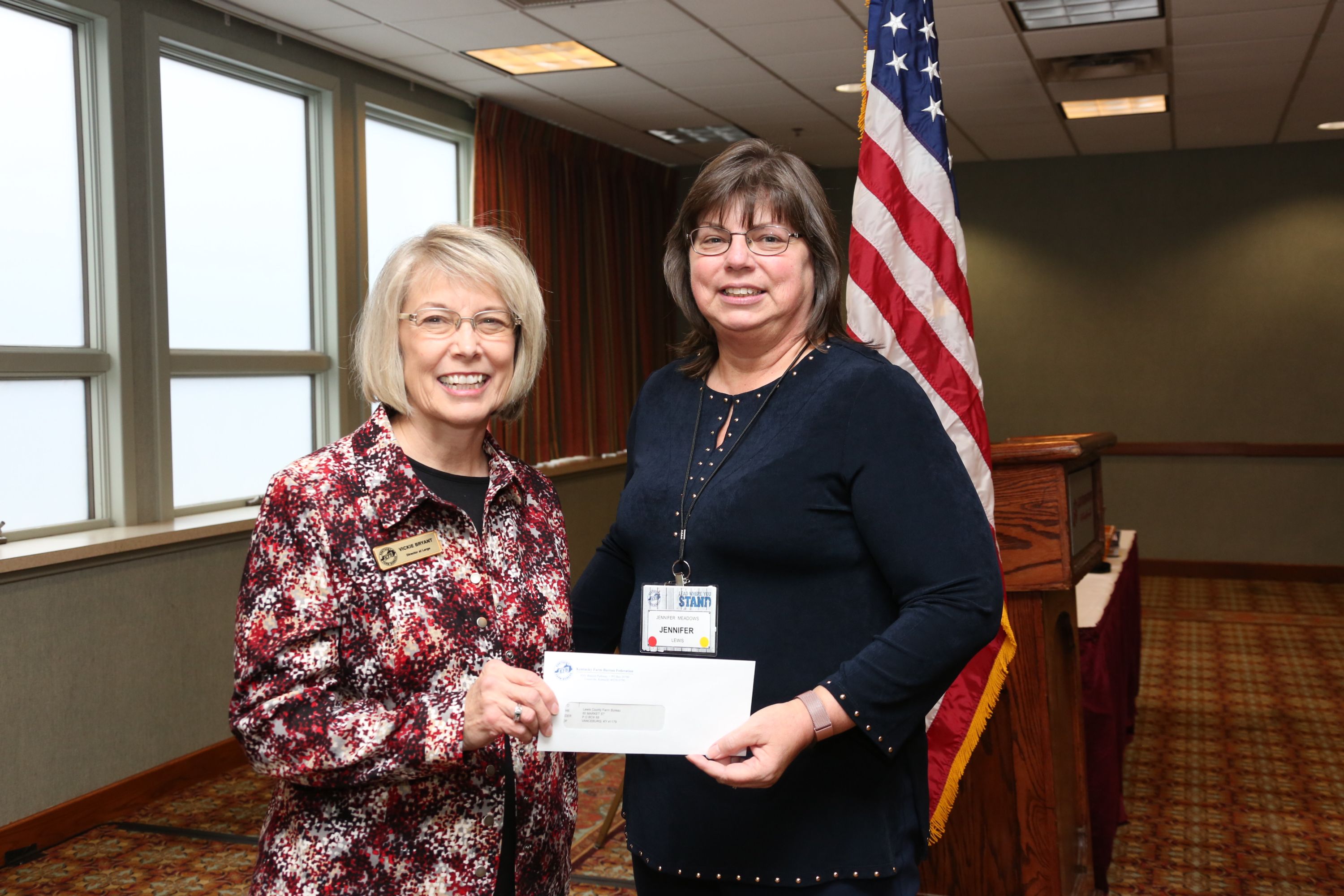 KFB Spotlight
December 2, 2022

Kentucky Farm Bureau (KFB) hosted its Commodity Luncheon today at the organization's 103rd Annual Meeting. Celebrating the strength of Kentucky's farm community, the Commodity Luncheon is one of the many traditions of KFB's yearly event.
November 21, 2022

Katie Cecil of Daviess County, a second-generation farmer at Cecil Farms, was named the 2022 Kentucky Farm Bureau (KFB) Generation Bridge Advocate of the Year.
November 14, 2022

The Kentucky Farm Bureau Young Farmer Gold Star award honors a county's Young Farmer Committee for its active participation in Farm Bureau leadership development programs, state competitions, and educational or promotional initiatives.