LaRue County Honored in Kentucky Farm Bureau's County Activities of Excellence Program
Louisville, KY (December 1, 2017) – Larue County Farm Bureau was honored as one of the five winners in the 2017 Kentucky Farm Bureau (KFB) County Activities of Excellence program. All five recipients of the award were recognized during the December 1 general session of KFB's annual meeting in Louisville.
The County Activities of Excellence competition was developed to identify and honor the outstanding, innovative programs or activities conducted at the county level that meet the overall goals of the organization. The program also encourages KFB members to share their ideas with others who may benefit or be able to replicate a successful program in their own county.
Larue County Farm Bureau was recognized for its involvement in a farm to table dinner. The meal for the evening consisted of locally-sourced ingredients, from the appetizers to the desserts. They had more than 375 attendees for an evening of socializing and discussing agriculture.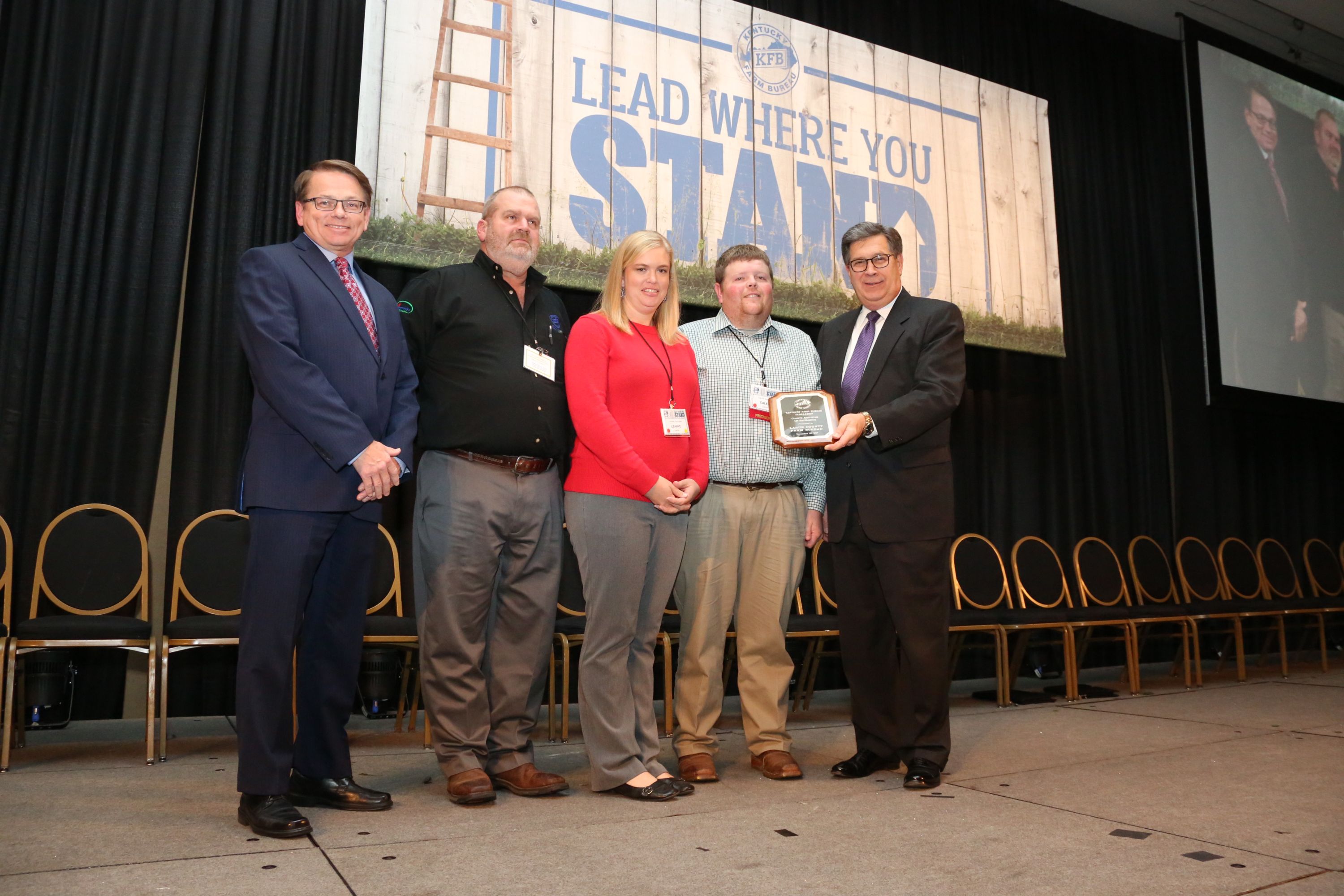 KFB Spotlight
December 3, 2022

Pulaski County farmer Mark Haney was re-elected Kentucky Farm Bureau President on the concluding day of the organization's 103rd annual meeting. Also re-elected were Webster County's Eddie Melton as First Vice President and Sharon Furches of Calloway County as Second Vice President.
December 2, 2022

Jenna Coles of Logan County and Matthew Estes of Barren County were awarded top honors in the Kentucky Farm Bureau 2022 Outstanding Farm Bureau Youth contest.
December 2, 2022

Ben Prevette of Hopkins County won first place in the final round of Kentucky Farm Bureau's (KFB) Discussion Meet, a debate-styled competition for young farmers that relies on an individual's skill in reasoning and logical discussion of issues.