LaRue County Honored in Kentucky Farm Bureau's County Activities of Excellence Program
Louisville, KY (December 1, 2017) – Larue County Farm Bureau was honored as one of the five winners in the 2017 Kentucky Farm Bureau (KFB) County Activities of Excellence program. All five recipients of the award were recognized during the December 1 general session of KFB's annual meeting in Louisville.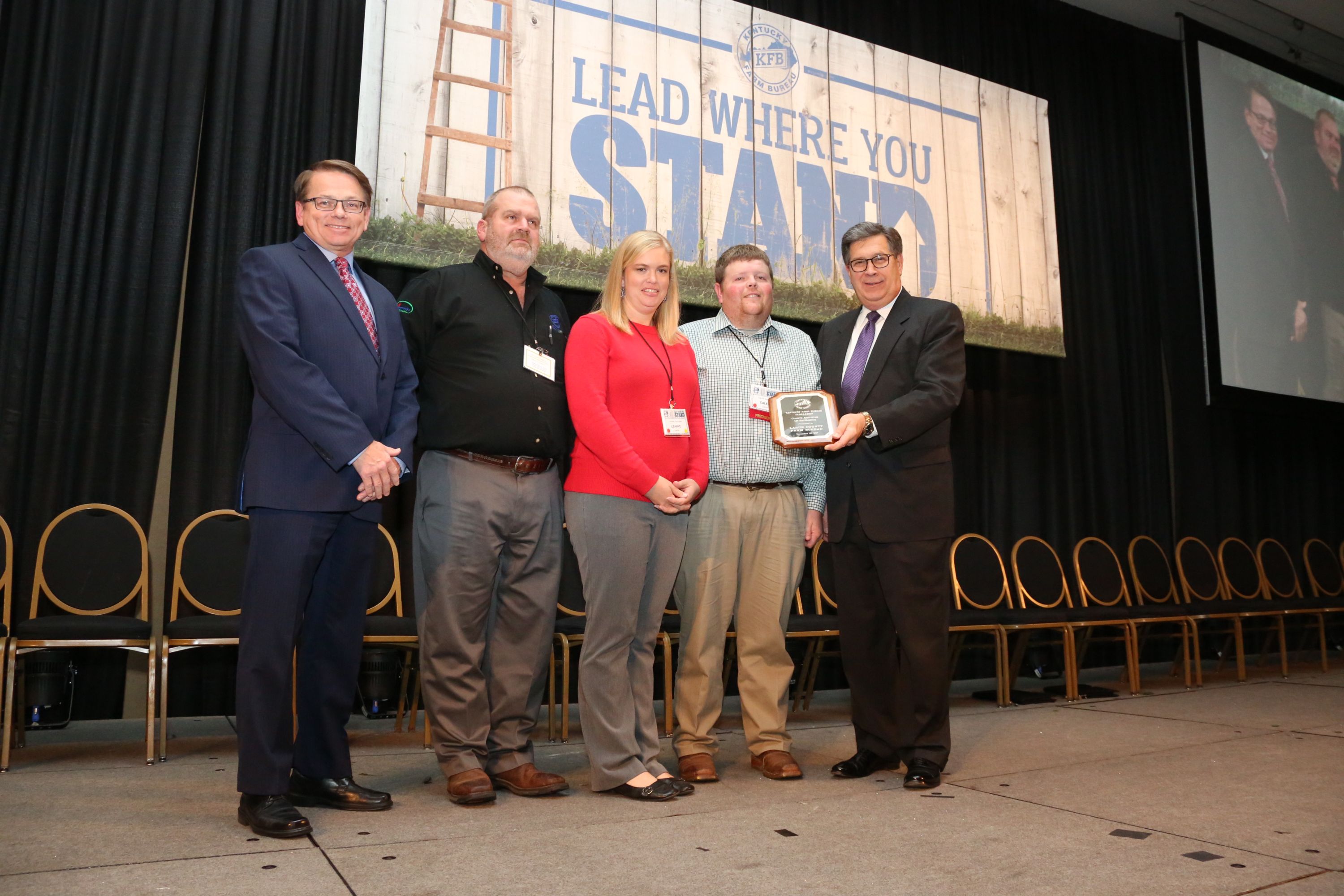 The County Activities of Excellence competition was developed to identify and honor the outstanding, innovative programs or activities conducted at the county level that meet the overall goals of the organization. The program also encourages KFB members to share their ideas with others who may benefit or be able to replicate a successful program in their own county.
Larue County Farm Bureau was recognized for its involvement in a farm to table dinner. The meal for the evening consisted of locally-sourced ingredients, from the appetizers to the desserts. They had more than 375 attendees for an evening of socializing and discussing agriculture.
KFB Spotlight
May 17, 2019

In addition to being resourceful, hard-working and persistent, our nation's farmers have been very patient. We have endured continued drops in net farm income, a host of natural disasters, and some of the most volatile commodity markets experienced in decades.
May 9, 2019

I'm not sure if this is an age thing or not, but it seems to me that the older I get the more I reflect on the past, taking in all the moments and memories that have guided me to where I am today as a person, a husband, a father, a soon-to-be grandfather, and a communicator.
May 9, 2019

When thinking of Kentucky agriculture, many crops could come to mind including corn, soybeans, wheat, and tobacco, to name a few. But timber may not often be thought of as a crop.