Jefferson County students awarded Farm Bureau scholarships
Louisville, KY (July 6, 2018) – Ten Jefferson County high school seniors received college scholarships from Kentucky Farm Bureau. In partnership with County Farm Bureaus, the Kentucky Farm Bureau Education Foundation awarded $396,550 this year to deserving students from across the Commonwealth.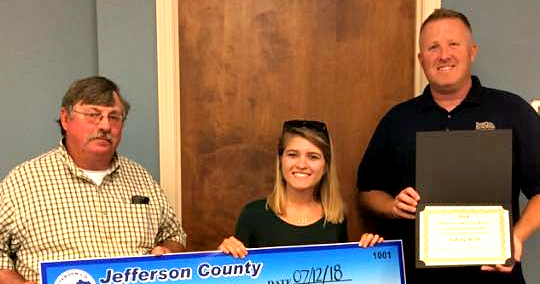 Jefferson County Farm Bureau awarded scholarships to the following students: Kara Cunningham of Louisville Male High School ($500), Janet Kay Gowam of Mercy Academy ($500), Hayden Larkin of Dupont Manual High School ($500), Sophia Samora of Seneca High School ($500), Karlee Stevenson of J. Graham Brown School ($500), Kynlee Stevenson of Seneca High School ($500), Sophia Vargas of Atherton High School ($500), Aubrey Wells of Seneca High School ($500), Cheyene Young of Seneca High School ($16,000) and Matthew Andres of Christian Academy ($16,000). Matthew Andres also received a $1,000 scholarship from Kentucky Farm Bureau Federation.
Farm Bureau scholarships, offered annually, are awarded to recipients who display the greatest levels of academic excellence, involvement in extracurricular activities, leadership abilities and financial need.
KFB Spotlight
April 12, 2021

As thoughts of spring begin to surface, especially in the agricultural world, among countless farm families, they get excited to plant a new crop or see fruit trees blossom fill the air across the Commonwealth.
April 6, 2021

Kentucky Farm Bureau was founded on the principle of grassroots advocacy, a methodology that has served the organization well for more than 100 years.
April 6, 2021

As we prepare for spring planting and another growing season on the farm, it goes without saying that most of us will be reflecting on the past year and the dark winter we have come through.