Jefferson County Food Checkout Day
Alissa Summers member of the Louisville Aggies 4-H Livestock Club and Tommee Clark, Owner of Sunny Acres Farm in Louisville, KY met with consumers to visit the Jeffersontown Winters Farmers Market this past Saturday. Tommee and Alissa helped to promote National Food Checkout Day by having folks guess how much all the food cost on the table. The two closest guesses would receive a gift certificate to purchase produce or other items from the Deutsch Family Farm or Sunny Acres Farm. The winners were:
Carrie Peters - $20 gift certificate to Sunny Acres, and Linda Hudson - $20 to Deutsch Family farm.
All of the food used for the demonstration was donated to the Jeffersontown Area Ministries.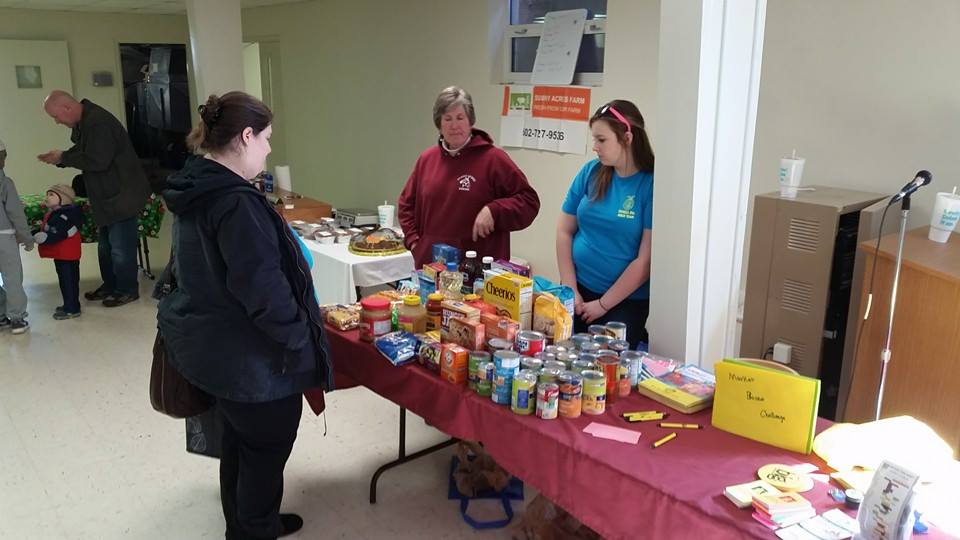 KFB Spotlight
Zach Heibert of Hardin County Named 2022 Kentucky Farm Bureau Excellence in Agriculture Award Recipient

September 29, 2022

Kentucky Farm Bureau (KFB) announced today that Zach Heibert of Hardin County is the 2022 KFB Excellence in Agriculture award recipient.
August 25, 2022

The 58th Kentucky Farm Bureau (KFB) Country Ham Breakfast brought in an impressive $5 million for charity organizations.
August 12, 2022

Anyone who has ever planted that first seed of a crop knows, as dedicated farm families, we are always at the mercy of Mother Nature.