Jefferson County Food Checkout Day
Alissa Summers member of the Louisville Aggies 4-H Livestock Club and Tommee Clark, Owner of Sunny Acres Farm in Louisville, KY met with consumers to visit the Jeffersontown Winters Farmers Market this past Saturday. Tommee and Alissa helped to promote National Food Checkout Day by having folks guess how much all the food cost on the table. The two closest guesses would receive a gift certificate to purchase produce or other items from the Deutsch Family Farm or Sunny Acres Farm. The winners were:
Carrie Peters - $20 gift certificate to Sunny Acres, and Linda Hudson - $20 to Deutsch Family farm.
All of the food used for the demonstration was donated to the Jeffersontown Area Ministries.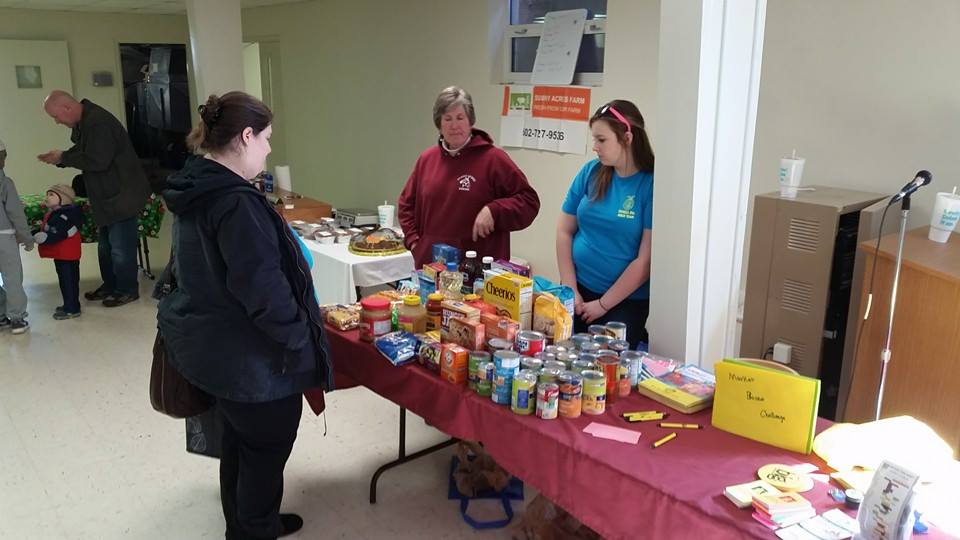 KFB Spotlight
April 12, 2021

As thoughts of spring begin to surface, especially in the agricultural world, among countless farm families, they get excited to plant a new crop or see fruit trees blossom fill the air across the Commonwealth.
April 6, 2021

Kentucky Farm Bureau was founded on the principle of grassroots advocacy, a methodology that has served the organization well for more than 100 years.
April 6, 2021

As we prepare for spring planting and another growing season on the farm, it goes without saying that most of us will be reflecting on the past year and the dark winter we have come through.