Jefferson County Food Checkout Day
Alissa Summers member of the Louisville Aggies 4-H Livestock Club and Tommee Clark, Owner of Sunny Acres Farm in Louisville, KY met with consumers to visit the Jeffersontown Winters Farmers Market this past Saturday. Tommee and Alissa helped to promote National Food Checkout Day by having folks guess how much all the food cost on the table. The two closest guesses would receive a gift certificate to purchase produce or other items from the Deutsch Family Farm or Sunny Acres Farm. The winners were:
Carrie Peters - $20 gift certificate to Sunny Acres, and Linda Hudson - $20 to Deutsch Family farm.
All of the food used for the demonstration was donated to the Jeffersontown Area Ministries.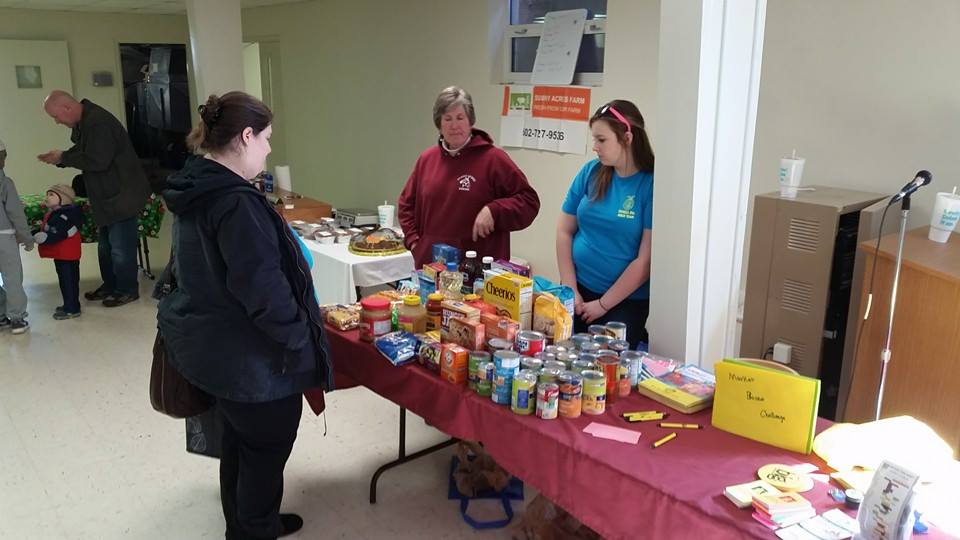 KFB Spotlight
November 30, 2023

The commodity luncheon kicked off with a welcome from KFB President Mark Haney. In his remarks, Mr. Haney expressed gratitude for those in attendance, noting that this year's crowd at the KFB annual meeting is expected to be record-breaking.
Natasha Craft of Pulaski County Announced as the 2023 Kentucky Farm Bureau Excellence in Ag Literacy Award Winner

November 30, 2023

Natasha Craft, teacher at Pulaski Elementary, is the recipient of KFB's 2023 Excellence in Ag Literacy Award.
November 28, 2023

Congratulations to the 2023 Young Farmer Gold Star Award Winners.