2015 YF, AFBF, and Women's AFBF Conference Roundup
For the first time ever, The YF & AFBF Conference was combined with the Women's AFBF conference and it was spectacular. Sam McNay and Jami Guess of the Jefferson County Farm Bureau attended several classes, many of which revolved around education. One of the favorite speakers was Angela Mayfield, The Education Director at AFBF. She presented a workshop discussing Energy and Ag. At the beginning, participants were put into groups of 8 to list what kind of energy we used from noon- 6pm during our average day. It was quite enlightening to hear what everyone thought of. It ranged from physical energy to electrical energy use. During the course of the workshop participants worked on activities pulled from the "Energy & Agriculture Educators Guide." On one of the days participants took part in a FUSION Community Service Outreach project building a can structure or art piece.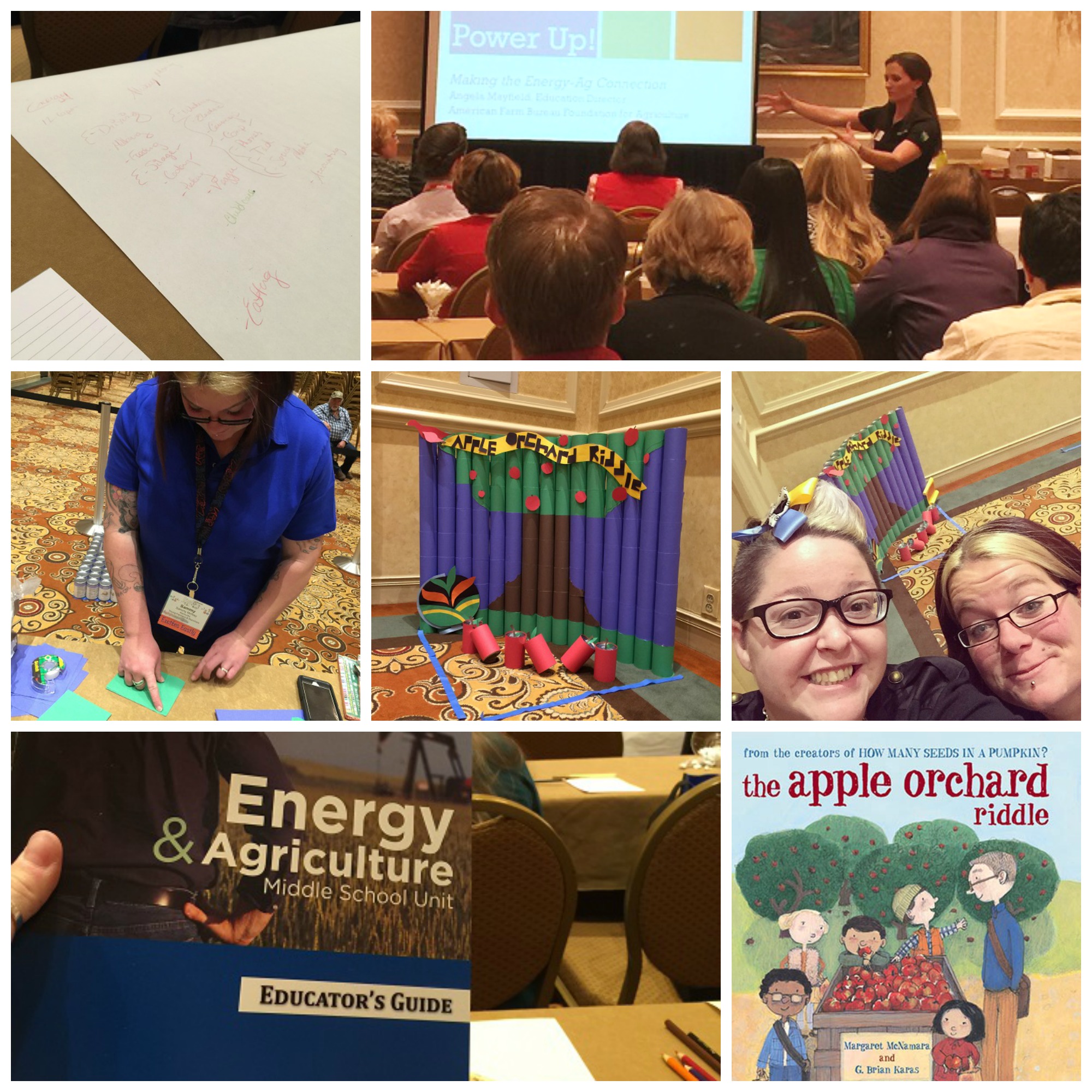 KFB Spotlight
December 9, 2019

Kirby Green from Daviess County has won top honors in Kentucky Farm Bureau's (KFB) Excellence in Agriculture Awards program for 2019. She received the award during the organization's recent Annual Meeting at the Galt House in Louisville.
December 7, 2019

Pulaski County farmer Mark Haney was re-elected Kentucky Farm Bureau President on the concluding day of the organization's 100th annual meeting. Also re-elected were Webster County's Eddie Melton as First Vice-President and Sharon Furches of Calloway County as Second Vice-President.
December 7, 2019

Trisha Campbell of Logan County won first place in Kentucky Farm Bureau's (KFB) Discussion Meet, a debate-styled competition for young farmers.