Jackson County Farm Bureau Veterinarian Clinic
Jackson County Farm Bureau Federation and Veterinarian Joey Minter teamed up to offer Rabies and Parvo shots to small pets belonging to Farm Bureau members. Approximately 70 pets were vaccinated at a reduced cost to the member. The clinic, which was held in the parking lot at the Farm Bureau office in McKee, had a steady stream of customers throughout the morning. Jackson County High School FFA students were on hand to offer assistance with the animals. According to Jackson County Farm Bureau president, Harry Wilson, this clinic is a great success with more members taking part every year. Farm Bureau plans to join with Dr. Minter to offer this program on an annual basis.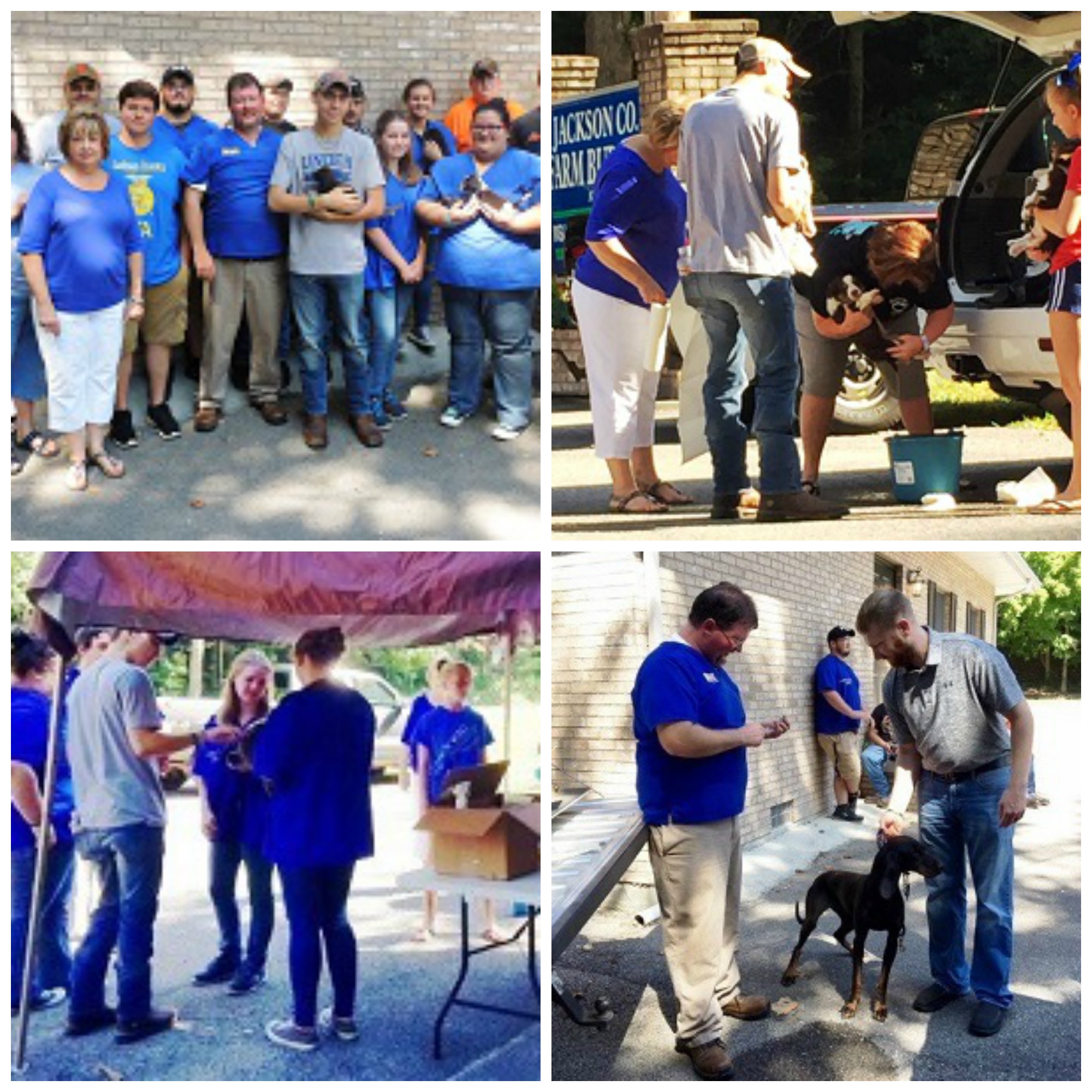 KFB Spotlight
June 30, 2022

In the world of agriculture, tradition plays a very important role, especially when it comes to younger generations becoming part of an industry that is as old as the earth itself.
June 29, 2022

While traveling Kentucky's interstates this summer, keep your eyes peeled for bright bursts of native blooms along the way. Plots of Kentucky wildflowers like milkweed, coneflower, and goldenrod create a sea of color all season long… and for a good purpose.
June 28, 2022

What do watermelon, canola, soybeans, and pumpkins have in common? They're all Kentucky-grown crops that would not exist without bees.