Jackson County Farm Bureau Makes Donation to the Veterans War Memorial
Jackson County Farm Bureau made a $2500 donation to the Disabled American Veterans (DAV). The money will be used to update the Jackson County Veteran's War Memorial. The DAV is in the process of adding new panels which will include more names of Jackson County Veterans. These panels will have names that date back to the Civil War.
Jackson County Farm Bureau is proud to honor our local men and women who have served in the Armed Forces.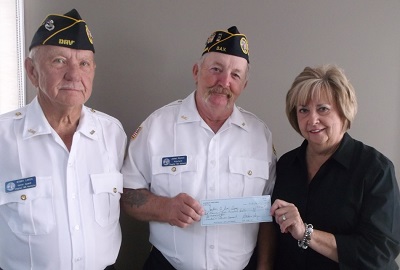 KFB Spotlight
April 12, 2021

As thoughts of spring begin to surface, especially in the agricultural world, among countless farm families, they get excited to plant a new crop or see fruit trees blossom fill the air across the Commonwealth.
April 6, 2021

Kentucky Farm Bureau was founded on the principle of grassroots advocacy, a methodology that has served the organization well for more than 100 years.
April 6, 2021

As we prepare for spring planting and another growing season on the farm, it goes without saying that most of us will be reflecting on the past year and the dark winter we have come through.