Jackson County Farm Bureau hosts veterinarian clinic
Jackson County Farm Bureau and veterinarian Joey Minter teamed up to offer rabies and parvo shots to small pets belonging to Farm Bureau members on Friday, September 7th. Approximately 50 pets were vaccinated at a reduced cost to the member. The clinic, which was held in the parking lot at the Farm Bureau office in McKee, had a steady stream of customers throughout the morning. Farm Bureau plans to join with Dr. Minter to offer this program on an annual basis.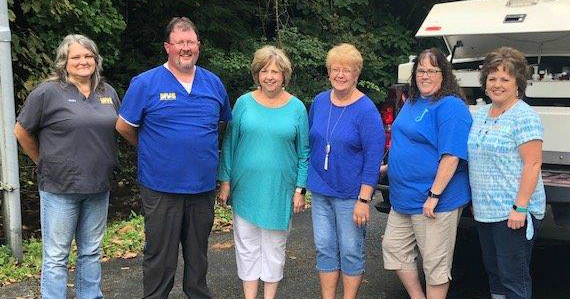 KFB Spotlight
August 12, 2022

Anyone who has ever planted that first seed of a crop knows, as dedicated farm families, we are always at the mercy of Mother Nature.
August 12, 2022

Whether it is the use of GPS to map fields or check soil conditions, the advanced yield monitoring equipment that tells us valuable crop yield information in real-time, or even the weather radar access we have to watch changing conditions directly from the field.
August 10, 2022

I have tried to be an optimistic person most of my life even when challenging times are present and the world seems to be disconnected.