JACKSON COUNTY FARM BUREAU HOLDS ANNUAL MEETING AND  PICNIC 2019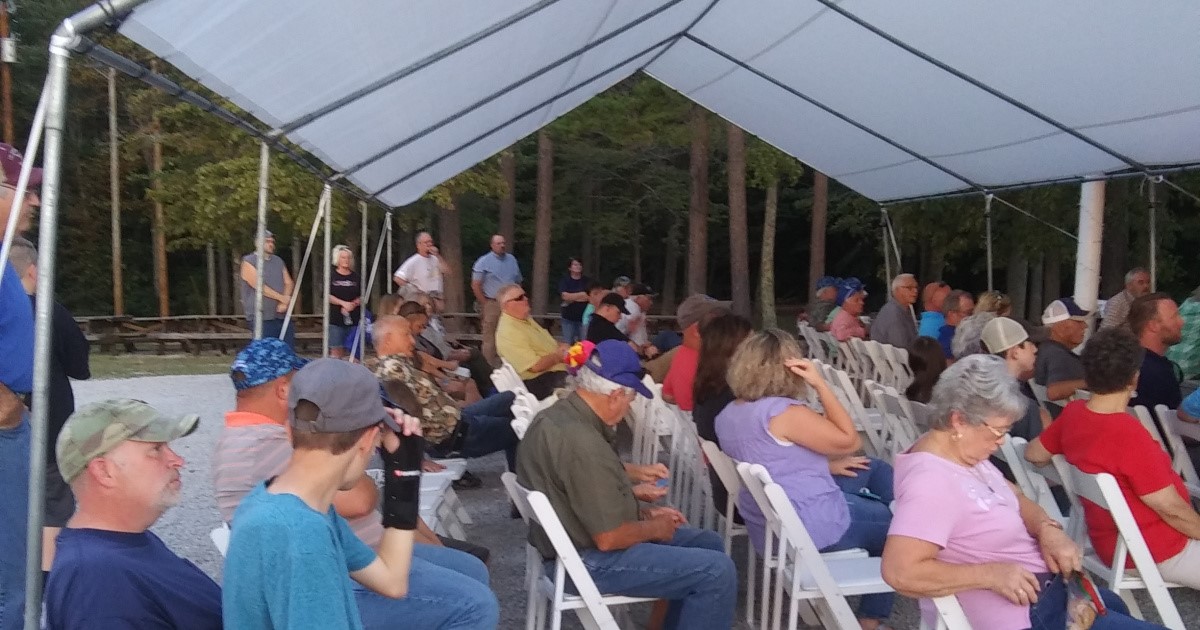 Jackson County Farm Bureau held its annual meeting and picnic on September 16, 2019 at 6:00 pm at the Jackson Energy Farm in McKee. The annual meeting was a time of fellowship along with the election of directors and officers for the coming year. Members and their families were treated to a meal of hamburgers, baked beans, chips and cookies served by the Jackson County Farm Bureau Insurance office.
Along with the meal, attendees received either a KFB Cap or Coffee Mug. There were several Door Prizes awarded including a 50 inch tv won by Paul D. Huff. Special guests present were: Sharon Furches, 2nd Vice President of Kentucky Farm Bureau Federation; Lynn Parsons, KFB Consultant; Ryan Midden, Sales; Brad Wilkerson, Area Program Director; Terry Lawson, State Director and his wife Marlene.
KFB Spotlight
September 21, 2023

Mark Haney announced today that he is stepping away from his role as president of Kentucky Farm Bureau (KFB) in December. Haney is the longest serving president in the organization's history.
September 20, 2023

Commissioner of Agriculture Dr. Ryan Quarles honored Kentucky's farmers and proclaimed Sept.17-23 as Farm Safety and Health Week in Kentucky at a Farmer's Appreciation and Awards Day on the Capitol Lawn Wednesday.
September 18, 2023

Pilot Oak, Kentucky is a very small community in southern Graves County. And while it may seem like a different world there from the hustle and bustle of Washington, D.C., the looming deadline to pass the next Farm Bill draws the two places closer than ever as farm families in this community and thousands of others advocate for programs contained in this legislation.