JACKSON COUNTY FARM BUREAU HOLDS ANNUAL MEETING AND  PICNIC 2019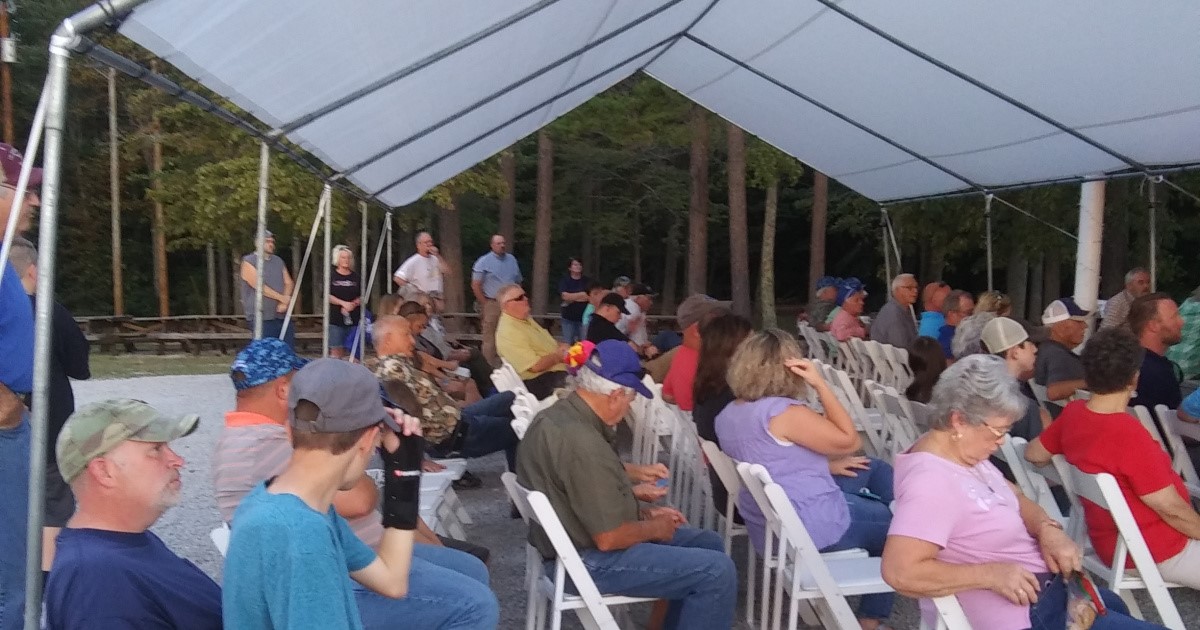 Jackson County Farm Bureau held its annual meeting and picnic on September 16, 2019 at 6:00 pm at the Jackson Energy Farm in McKee. The annual meeting was a time of fellowship along with the election of directors and officers for the coming year. Members and their families were treated to a meal of hamburgers, baked beans, chips and cookies served by the Jackson County Farm Bureau Insurance office.
Along with the meal, attendees received either a KFB Cap or Coffee Mug. There were several Door Prizes awarded including a 50 inch tv won by Paul D. Huff. Special guests present were: Sharon Furches, 2nd Vice President of Kentucky Farm Bureau Federation; Lynn Parsons, KFB Consultant; Ryan Midden, Sales; Brad Wilkerson, Area Program Director; Terry Lawson, State Director and his wife Marlene.
KFB Spotlight
November 21, 2022

Katie Cecil of Daviess County, a second-generation farmer at Cecil Farms, was named the 2022 Kentucky Farm Bureau (KFB) Generation Bridge Advocate of the Year.
November 14, 2022

The Kentucky Farm Bureau Young Farmer Gold Star award honors a county's Young Farmer Committee for its active participation in Farm Bureau leadership development programs, state competitions, and educational or promotional initiatives.
November 3, 2022

As the harvest season in Kentucky winds down, I understand the challenges many of you have faced, especially our state's corn producers. I have heard yield numbers anywhere from 32 bushels per acre where the drought came at the worst possible time during the growing season, to nearly 200 bushels in spots where the rains were adequate.