Jackson County Farm Bureau Celebrates Food Check-Out Day
Food Check-Out Day is celebrated each year by Kentucky Farm Bureau to bring attention to our farmers and ranchers and the abundant and affordable supply of food that is available in this country. Statistics show that Americans only have to work about 7 weeks into the new year to earn enough money to be able to purchase their food for the whole year.
The winner of Jackson County Farm Bureau's Food Check-Out Day gift certificate for 2016 was Debra Adkins of McKee, KY. Debra was presented with a $25 gift certificate from the McKee Save-A-Lot store.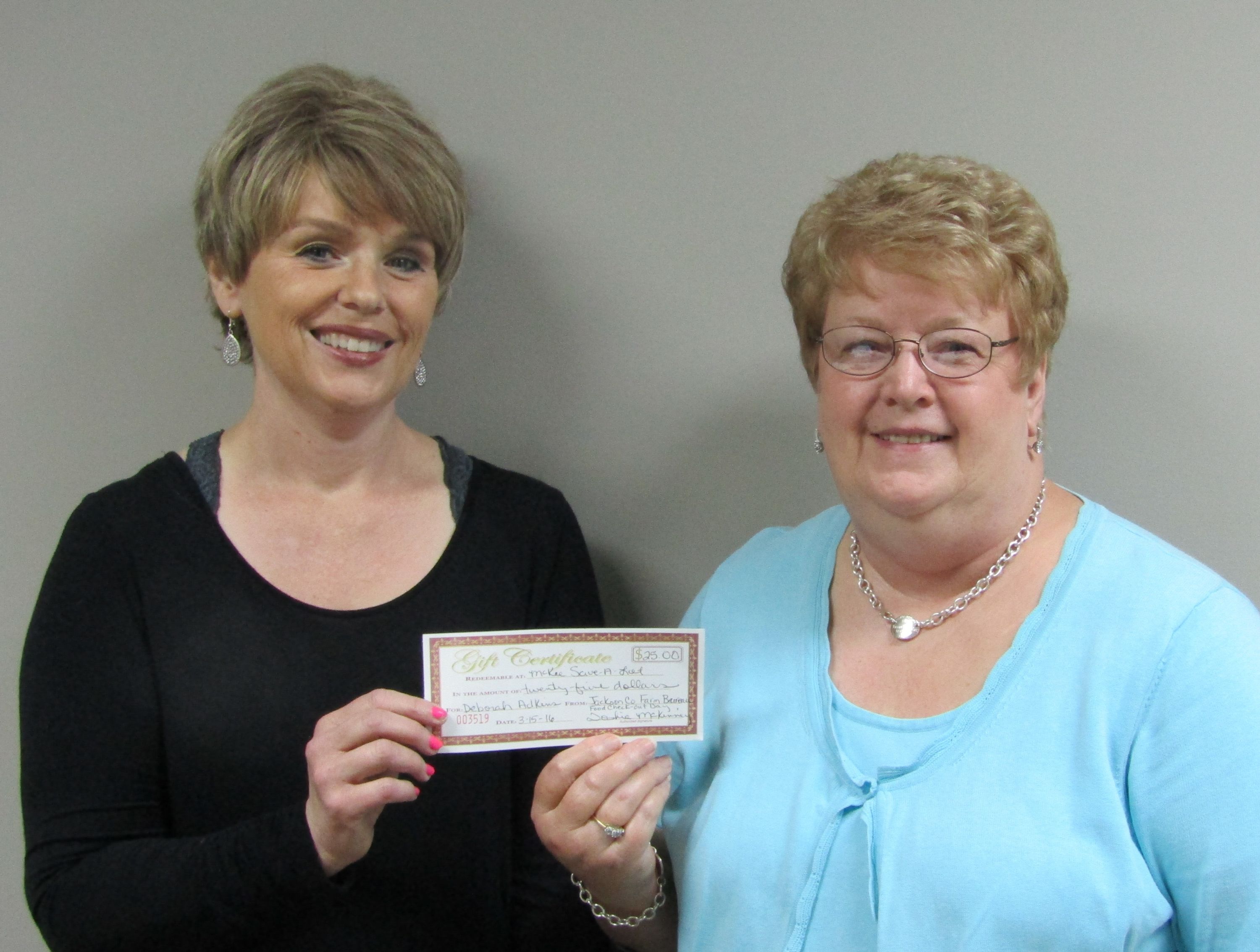 KFB Spotlight
December 7, 2019

Pulaski County farmer Mark Haney was re-elected Kentucky Farm Bureau President on the concluding day of the organization's 100th annual meeting. Also re-elected were Webster County's Eddie Melton as First Vice-President and Sharon Furches of Calloway County as Second Vice-President.
December 7, 2019

Trisha Campbell of Logan County won first place in Kentucky Farm Bureau's (KFB) Discussion Meet, a debate-styled competition for young farmers.
Wesley and Alicia Logsdon of Pulaski County Named Kentucky Farm Bureau's Outstanding Young Farm Family

December 6, 2019

Wesley and Alicia Logsdon of Nancy, Kentucky were honored as Kentucky Farm Bureau's (KFB) "2019 Outstanding Young Farm Family" at the 100th Annual Meeting at the Galt House in Louisville.