Jackson County Farm Bureau Celebrates Food Check-Out Day
Food Check-Out Day is celebrated each year by Kentucky Farm Bureau to bring attention to our farmers and ranchers and the abundant and affordable supply of food that is available in this country. Statistics show that Americans only have to work about 7 weeks into the new year to earn enough money to be able to purchase their food for the whole year.
The winner of Jackson County Farm Bureau's Food Check-Out Day gift certificate for 2016 was Debra Adkins of McKee, KY. Debra was presented with a $25 gift certificate from the McKee Save-A-Lot store.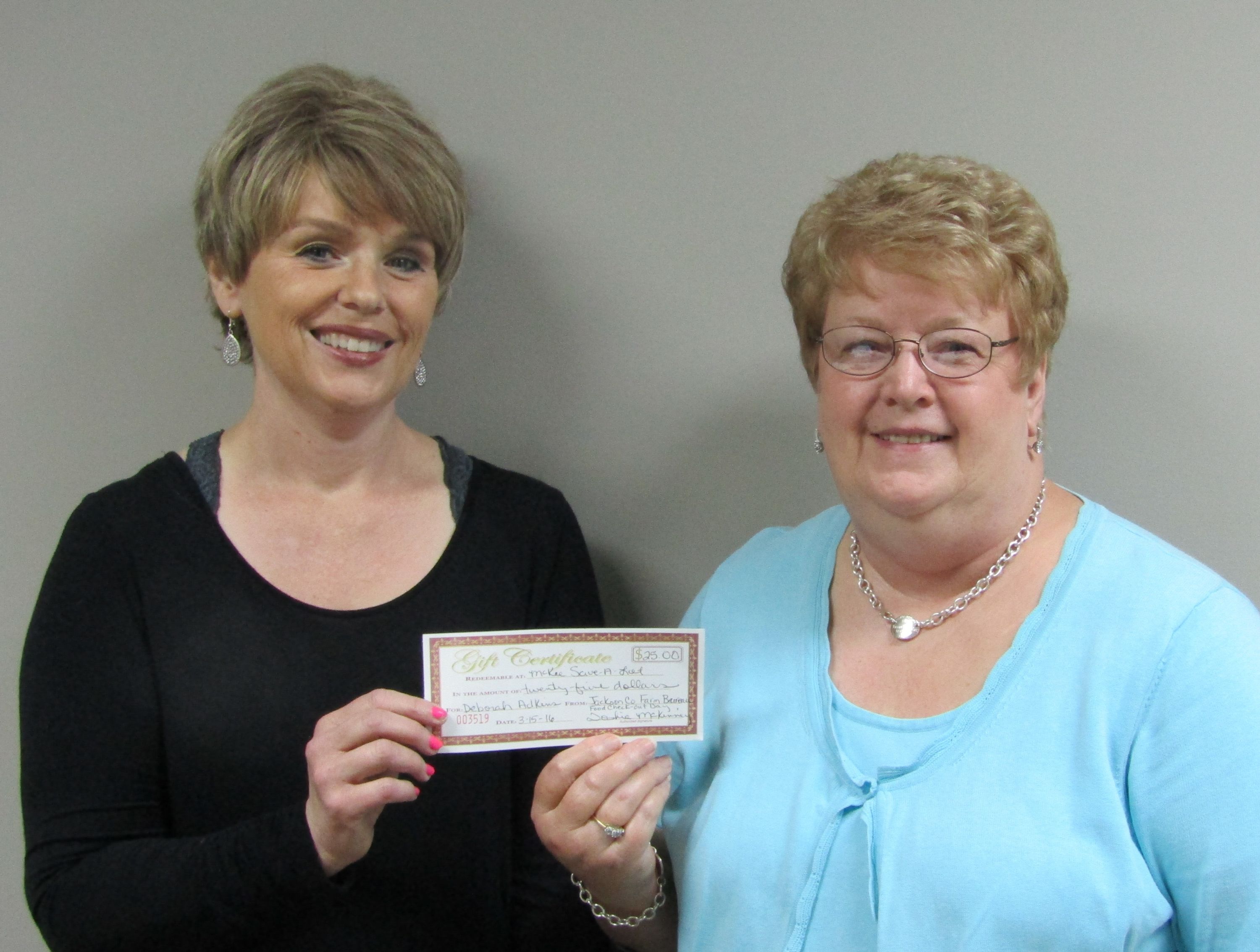 KFB Spotlight
May 12, 2020

Agriculture Commissioner Dr. Ryan Quarles has announced Feeding Kentucky has purchased 10,080 pounds of Kentucky Proud pork sausage from the iconic Purnell's "Old Folks" headquartered in Simpsonville, Kentucky. The purchase is funded by a historic donation from Kentucky Farm Bureau Mutual Insurance Company to Feeding Kentucky as part of the Kentucky Hunger Initiative last month.
May 6, 2020

KFB Candid Conversation presents discussions about issues facing the agricultural industry and rural communities in a question and answer format. In this column, UK Associate Extension Pofessor Kenny Burdine discusses the current state of the cattle industry and his role on a national team which came together to discuss the impact of COVID-19 on the sector.
May 6, 2020

It is no secret that tobacco production has been on the decline for several years and for a number of reasons, including waning consumer use of tobacco products. As more and more tobacco users turn away from its usage, one Kentucky company is looking at this very traditional crop for use in a very non-traditional way – as a possible means to combat the COVID-19 virus.