2016 Jackson County Farm Bureau Annual Meeting
The Jackson County Farm Bureau Annual Meeting and Picnic was held on Monday, September 19th at the Jackson Energy Farm on Highway 290 in McKee.
Each year the Board of Directors and insurance office staff plan a meal and give away door prizes to show their appreciation to their member families. Approximately 200 members and their families were in attendance. Everyone was given either a KFB cap or a KFB goodie bag with several KFB items inside.
Special guests were Mr. David Campbell, State Board of Directors; Lynn Parsons, KFB Consultant; Brad Wilkerson, Area Program Director; Matt Ingram, KFB State Office; Ryan Midden, Agency Support and Marketing Manager; and Marlene Lawson, Rockcastle Co Agency Manager.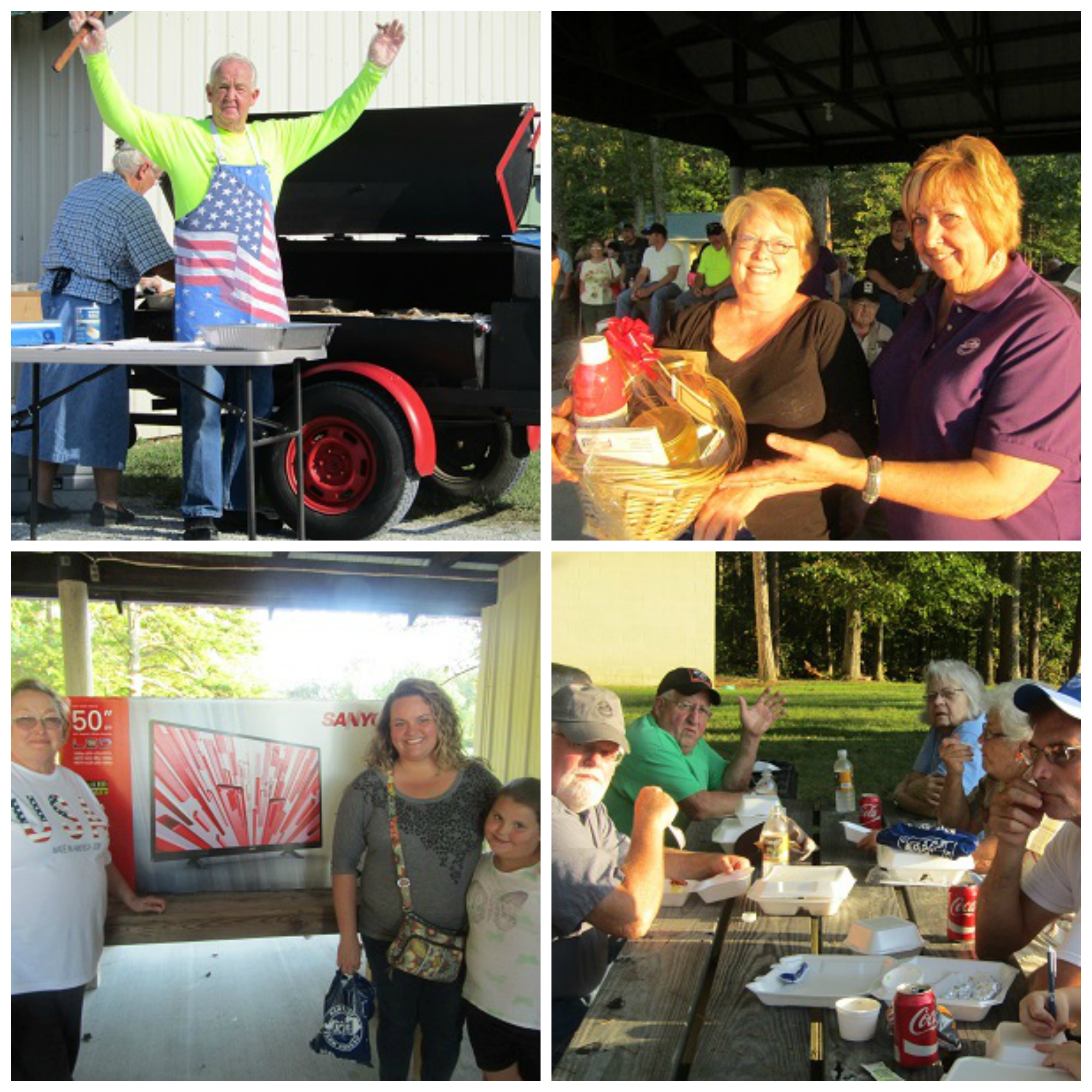 KFB Spotlight
Statement from Kentucky Farm Bureau President Mark Haney on Defense of Environment and Property Act of 2021

July 29, 2021

"We offer our thanks to Senator Rand Paul for introducing the Defense of Environment and Property Act of 2021 as we look forward to the clarity such legislation would bring to the Waters of the U.S. issue."
July 26, 2021

Three finalists have been named for the 2021 KFB OYFF honor, in recognition of their achievements as part of the farming community. This year's finalists are Jonathan and Jessica Gaskins of Adair County, Mark and Wesley Thomas of Hardin County, and Daniel and Kristan Wright of Jefferson County. The winner will be announced at the Kentucky Farm Bureau Annual Meeting later this year.
July 25, 2021

Effective January 1, 2022, KRS 139.481 requires that farmers have an Agriculture Exemption Number for use on Forms 51A158 and 51A159 to make purchases exempt from sales tax.