Madisonville Fire Department utilizes new grain bin rescue equipment
Madisonville Fire Department joined other local fire departments recently for a grain bin rescue training, put on by Calhoun's Feed Service. The equiptment used for this training was donated by the Hopkins County Farm Bureau to emphasize the importance of safety for the Kentucky farming community.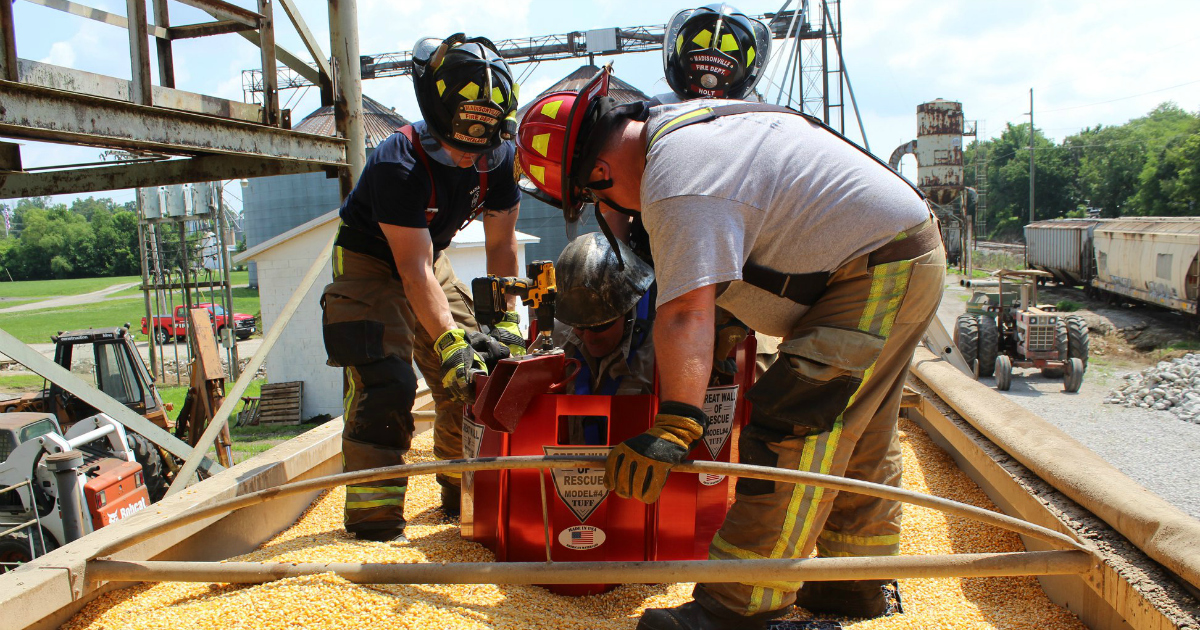 KFB Spotlight
October 22, 2021

While education has looked very different over the past year from its traditional classroom settings, the financial needs of students, especially those going on to higher education, has likely never been greater. Kentucky Farm Bureau (KFB) has recognized those needs for decades by establishing scholarship programs at the state and county levels.
October 22, 2021

Last month's September crop report from the USDA's National Agriculture Statistics Service, (NASS) Kentucky Field Office reported increased production levels for corn and tobacco over 2020, with a slight decrease in soybeans production. Regional Director David Knopf said unless there are any unforeseen circumstances, he doesn't see any big changes coming as the harvest season progresses.
October 22, 2021

It has been estimated that more than 40 percent of the food produced in the U.S. goes unused, ending up in landfills. All the while approximately one in six Kentuckians suffers from some level of food insecurity.