Hopkins County youth showcase talent at Kentucky Farm Bureau Outstanding Youth and Variety Contest
Hopkins County Farm Bureau was well represented in the 2nd District Kentucky Farm Bureau Outstanding Youth and Variety Contest held Oct 22 in Madisonville. Laney Farmer, a senior from HCCHS, placed 3rd in the female Outstanding Youth Competition. Laney is the daughter of Dr. Joey and Teryl Farmer. Grace Brumfield, a 6th grader at Christ the King, performed a beautiful vocal performance. Grace is the daughter of Shawn and Shannon Brumfield. Jacob Dickerson, a senior at MNHHS, competed in the male Outstanding Youth Contest. Jacob is the son of Lane and Vicki Dickerson.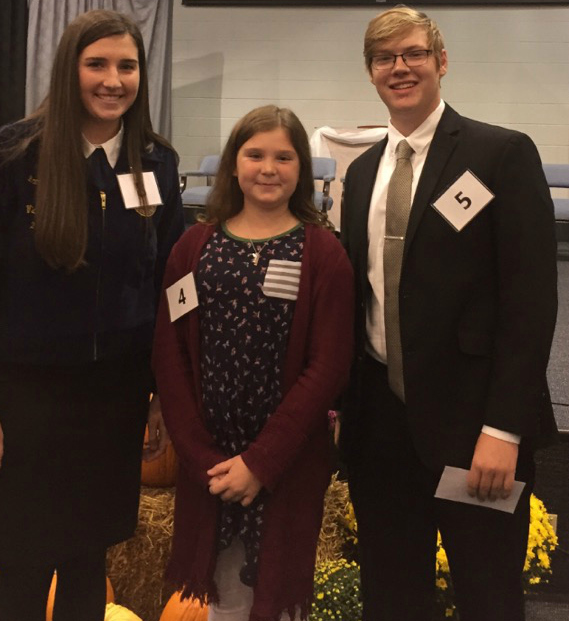 KFB Spotlight
April 12, 2021

As thoughts of spring begin to surface, especially in the agricultural world, among countless farm families, they get excited to plant a new crop or see fruit trees blossom fill the air across the Commonwealth.
April 6, 2021

Kentucky Farm Bureau was founded on the principle of grassroots advocacy, a methodology that has served the organization well for more than 100 years.
April 6, 2021

As we prepare for spring planting and another growing season on the farm, it goes without saying that most of us will be reflecting on the past year and the dark winter we have come through.