Hopkins County student attends Institute for Future Agricultural Leaders
Louisville, KY (June 20, 2017) – Hopkins County high school junior Kyle Bratcher recently returned home from Kentucky Farm Bureau's Institute for Future Agricultural Leaders (IFAL). Bratcher and 43 other high school students from around the state attended the five-day summer leadership conference, held June 11-15 at Murray State University.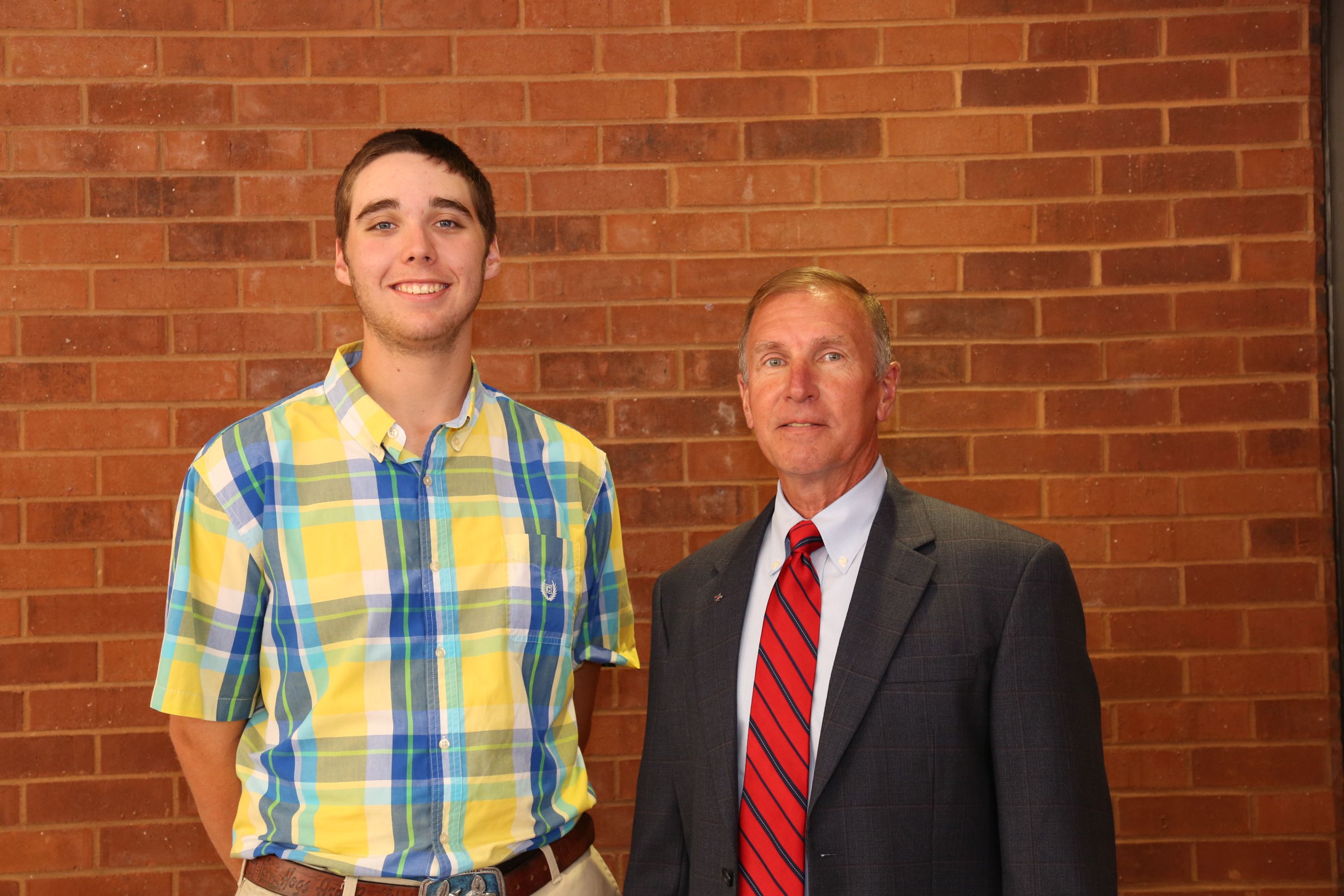 An identical IFAL conference is being held June 18-22 at the University of Kentucky for an additional 44 students.
IFAL is designed to expose high school students to college life while helping them explore the different fields of study for careers in agriculture. During the week, attendees gained a better understanding of the nature and needs of the agriculture industry, saw how basic and applied science is utilized in agriculture and learned of the political process used to develop agricultural policy.
To view photograph, click here
KFB Spotlight
December 4, 2017

Voting delegates at the 98th Annual Meeting of Kentucky Farm Bureau Federation re-elected Pulaski County farmer Mr. Mark Haney as president of Kentucky Farm Bureau (KFB) on the concluding day of the organization's meeting. Also re-elected were Webster County's Mr. Eddie Melton as First Vice-President and Hart County's Mr. Fritz Giesecke as Second Vice-President. They comprise KFB's Executive Committee along with Executive Vice President Mr. David S. Beck.
December 1, 2017

Ben and Katie Furnish of Harrison County were honored as Kentucky Farm Bureau's (KFB) 2017 "Outstanding Young Farm Family" during the organization's 98th annual meeting in Louisville. Each year KFB awards this distinction to a couple, under the age of 35, who has exhibited the strongest farm management skills, most consistent financial growth and highest level of involvement in both Farm Bureau and the community.
December 1, 2017

Jack Roberts of Wayne County has dedicated his life to his family and farm while also serving Farm Bureau at the local and state levels, as well as his community in a multitude of capacities. Because of that service, Roberts has been named winner of the 2017 Distinguished Service to Farm Bureau Award and honored at Kentucky Farm Bureau's (KFB) 98th annual meeting at the Galt House Hotel.