Hopkins County Farm Bureau honors local professionals
As part of Kentucky Farm Bureau's "Lead Where You Stand" campaign, County Farm Bureaus across the state are recognizing the contributions of local Farm Bureau members and leaders.
Hopkins County Farm Bureau President Curtis Dame recently presented Peggy Stirsman, Shirley Peyton and Mark Metcalfe with "Lead Where You Stand" certificates in recognition of their contributions to Hopkins County. These leaders were recognized on Friday, September 7th, during a special presentation made at the Hopkins County Farm Bureau Annual Meeting.
"Shirley, Mark and Peggy are great examples of the kind of leaders who give so much every day to make Hopkins County a better place for all," said Hopkins County Farm Bureau President Curtis Dame. "We are grateful for the opportunity to recognize these individuals for the valuable contributions they have made and are excited to see the impact we can continue to make together for Hopkins County."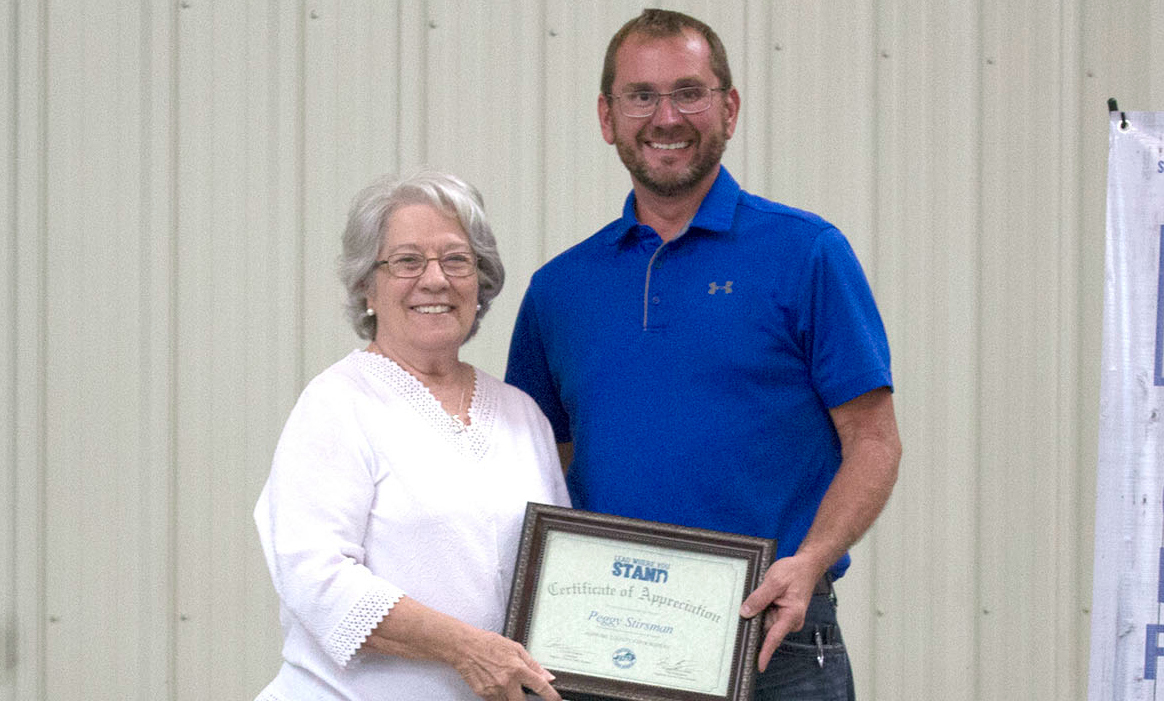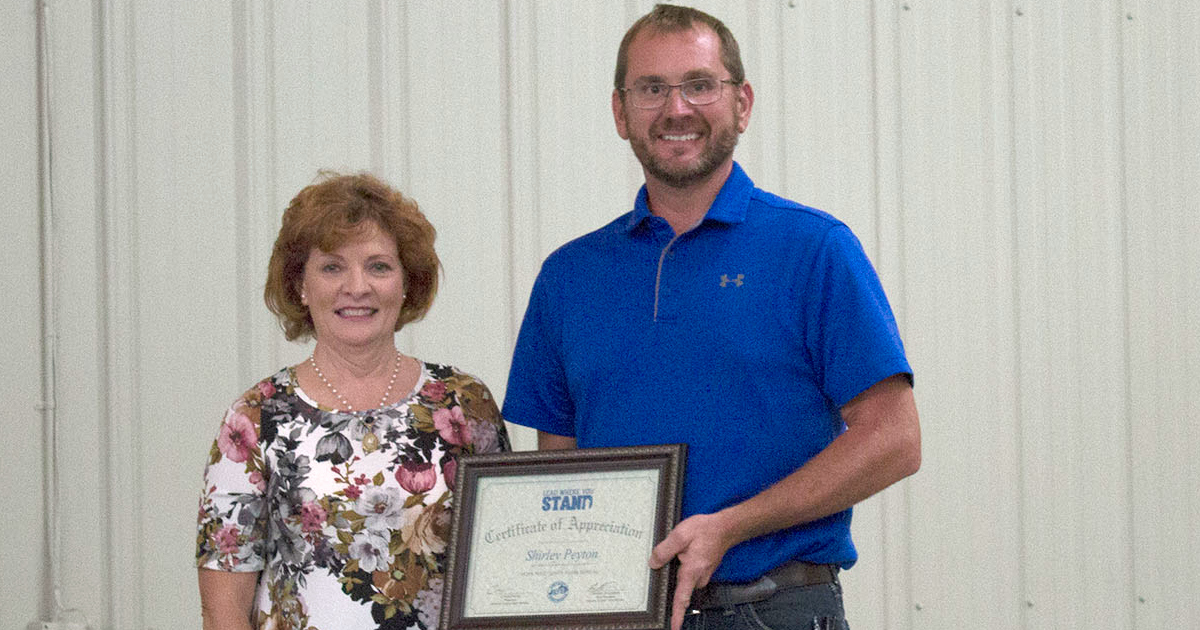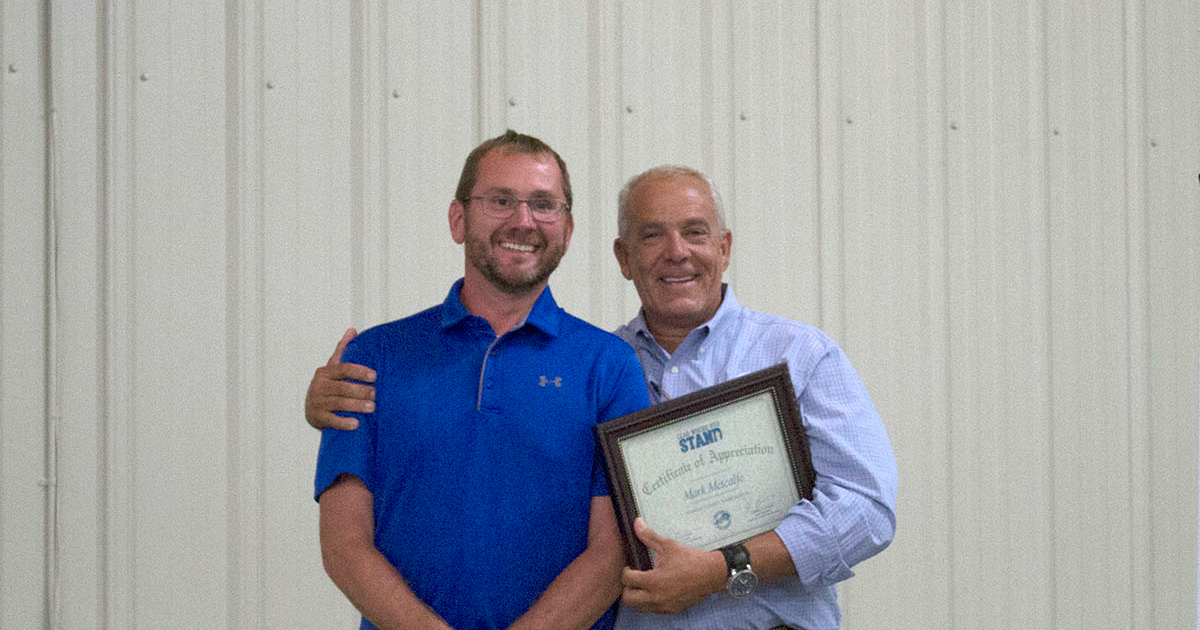 KFB Spotlight
December 9, 2019

Kirby Green from Daviess County has won top honors in Kentucky Farm Bureau's (KFB) Excellence in Agriculture Awards program for 2019. She received the award during the organization's recent Annual Meeting at the Galt House in Louisville.
December 7, 2019

Pulaski County farmer Mark Haney was re-elected Kentucky Farm Bureau President on the concluding day of the organization's 100th annual meeting. Also re-elected were Webster County's Eddie Melton as First Vice-President and Sharon Furches of Calloway County as Second Vice-President.
December 7, 2019

Trisha Campbell of Logan County won first place in Kentucky Farm Bureau's (KFB) Discussion Meet, a debate-styled competition for young farmers.