Food Checkout Week in Hopkins County
Hopkins County Food Check Out Week was a huge success. Local Students from the Madisonville North Hopkins FFA Chapter was present at Kroger along with the County Administrator Kimberly Faulk. Information was handed out and we had a wonderful display to show. There was a PSA that ran during the week and all the food that was in the basket was later donated to the Hopkins County Christian Food Bank. Kimberly Faulk also did food baskets and took them to local officials such as the Mayor of Madisonville David Jackson's office pictured, each high school and each Kentucky Farm Bureau insurance office.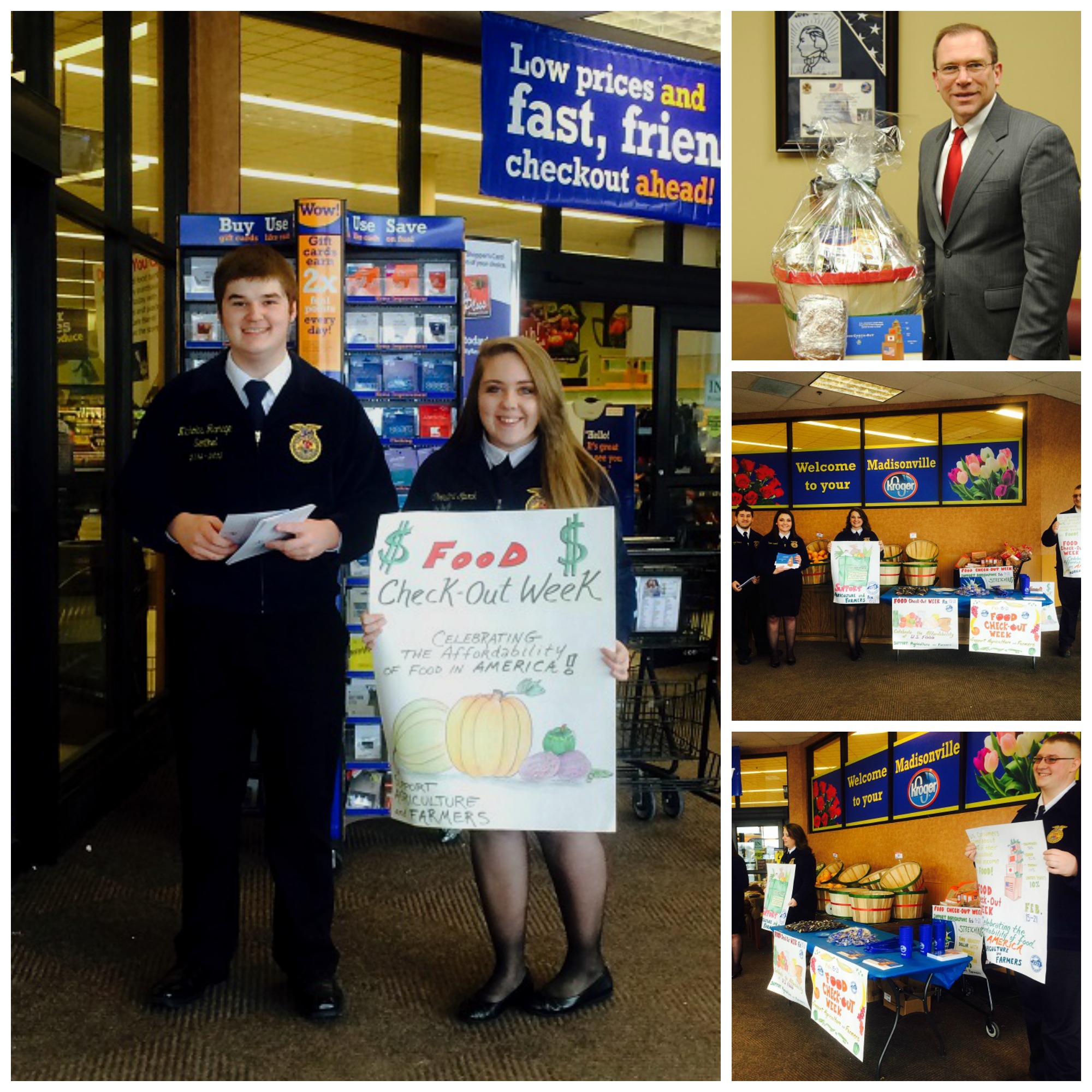 KFB Spotlight
June 8, 2018

Through the years, developing and promoting member benefits has been a key component in helping the organization grow. Kentucky now ranks as the fourth largest Farm Bureau in the country, and at the end of the day, having such strong numbers helps the organization in its advocacy efforts which in turn, positively affects our members in both rural and urban areas.
June 8, 2018

KFB Candid Conversation presents a discussion about the topical issues facing the agricultural industry and rural communities in a question and answer format. In this column, Hilda Gay Legg, State Director of USDA Rural Development-Kentucky talks about that agency's role in assisting rural communities.
June 8, 2018

State weather data system now available on cell phones