Food Checkout Week in Hopkins County
Hopkins County Food Check Out Week was a huge success. Local Students from the Madisonville North Hopkins FFA Chapter was present at Kroger along with the County Administrator Kimberly Faulk. Information was handed out and we had a wonderful display to show. There was a PSA that ran during the week and all the food that was in the basket was later donated to the Hopkins County Christian Food Bank. Kimberly Faulk also did food baskets and took them to local officials such as the Mayor of Madisonville David Jackson's office pictured, each high school and each Kentucky Farm Bureau insurance office.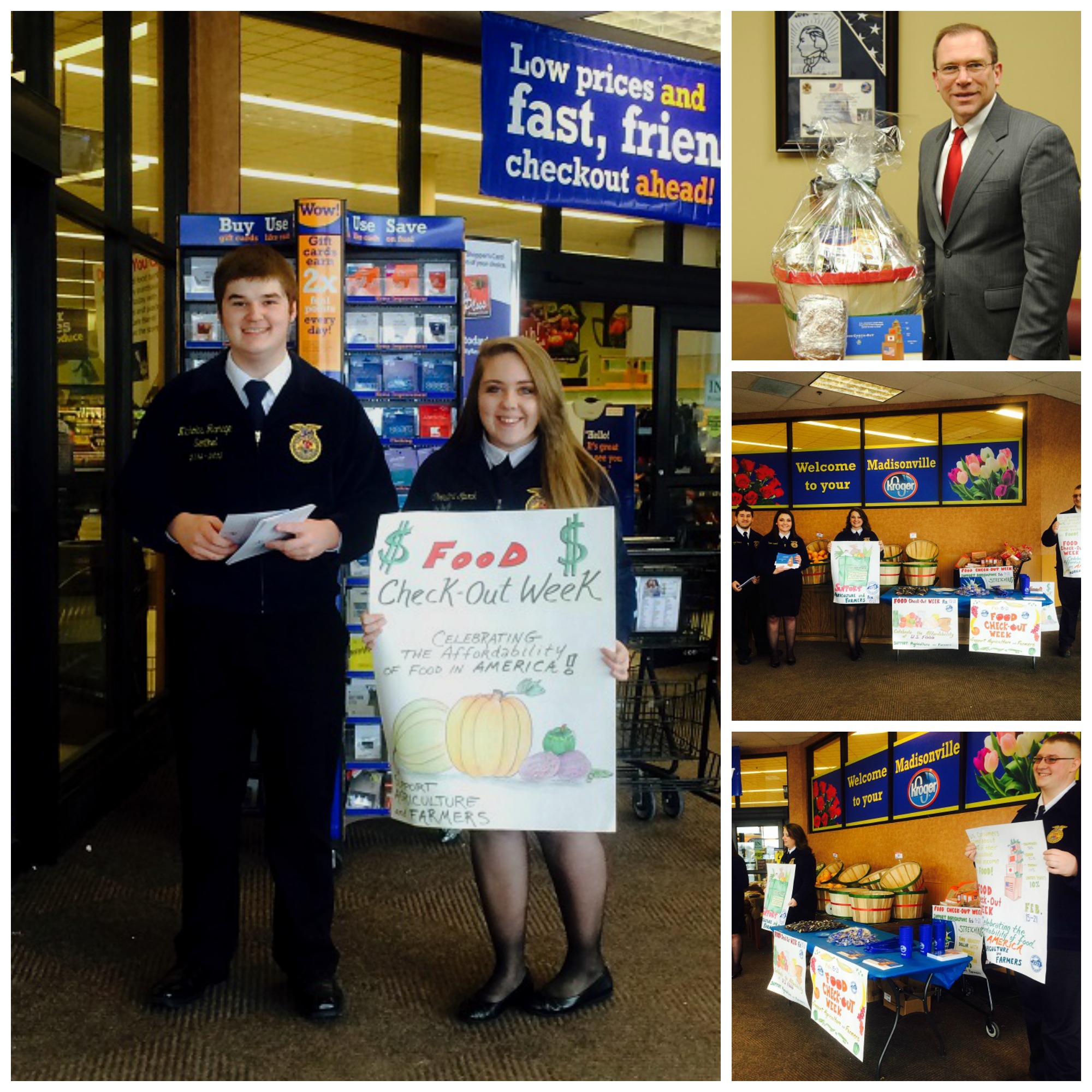 KFB Spotlight
December 7, 2018

Kentucky Farm Bureau (KFB) is proud to announce its Emerald Sponsorship for the 2019 4- H Emerald Gala. The Emerald Sponsorship is the top commitment available for the gala that showcases 4-H Emerald Award Winners as well as the 4-H program in Kentucky. Funding for the sponsorship is provided from both Kentucky Farm Bureau Federation and Kentucky Farm Bureau Insurance.
November 30, 2018

Hardin County farmer Larry Jaggers has been named the winner of Kentucky Farm Bureau's annual award for Distinguished Service to Agriculture. He was honored today at the organization's 99th annual meeting at the Galt House Hotel, receiving an engraved watch and a plaque.
November 30, 2018

Betty Farris of Butler County was awarded the 2018 Distinguished Service to Farm Bureau award for her lifetime dedication to family, farming, and the local community. She was presented with the award at Kentucky Farm Bureau's (KFB) 99th annual meeting at the Galt House Hotel.