Food Checkout Week in Hopkins County
Hopkins County Food Check Out Week was a huge success. Local Students from the Madisonville North Hopkins FFA Chapter was present at Kroger along with the County Administrator Kimberly Faulk. Information was handed out and we had a wonderful display to show. There was a PSA that ran during the week and all the food that was in the basket was later donated to the Hopkins County Christian Food Bank. Kimberly Faulk also did food baskets and took them to local officials such as the Mayor of Madisonville David Jackson's office pictured, each high school and each Kentucky Farm Bureau insurance office.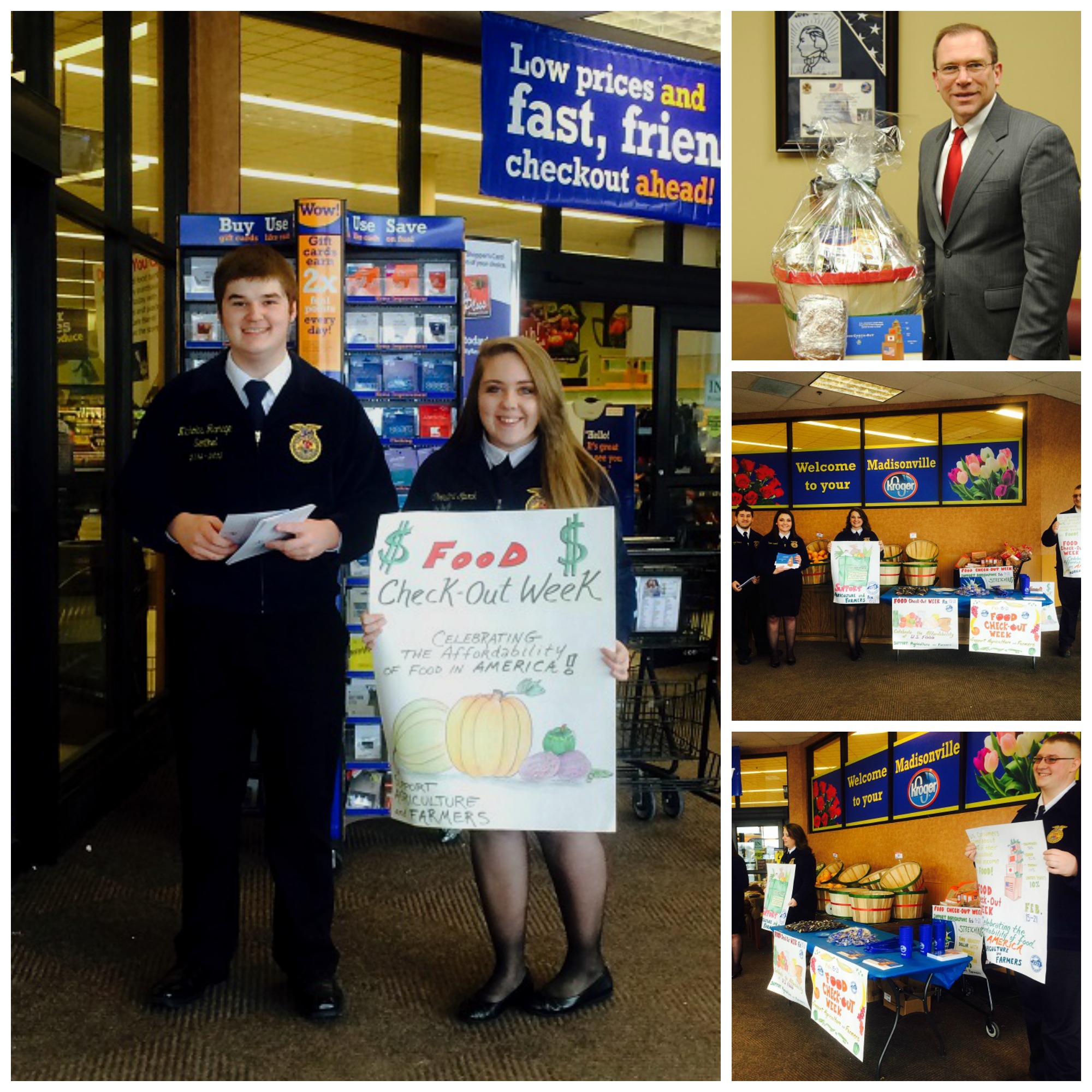 KFB Spotlight
Zach Heibert of Hardin County Named 2022 Kentucky Farm Bureau Excellence in Agriculture Award Recipient

September 29, 2022

Kentucky Farm Bureau (KFB) announced today that Zach Heibert of Hardin County is the 2022 KFB Excellence in Agriculture award recipient.
August 25, 2022

The 58th Kentucky Farm Bureau (KFB) Country Ham Breakfast brought in an impressive $5 million for charity organizations.
August 12, 2022

Anyone who has ever planted that first seed of a crop knows, as dedicated farm families, we are always at the mercy of Mother Nature.