Food Checkout Week in Hopkins County
Hopkins County Food Check Out Week was a huge success. Local Students from the Madisonville North Hopkins FFA Chapter was present at Kroger along with the County Administrator Kimberly Faulk. Information was handed out and we had a wonderful display to show. There was a PSA that ran during the week and all the food that was in the basket was later donated to the Hopkins County Christian Food Bank. Kimberly Faulk also did food baskets and took them to local officials such as the Mayor of Madisonville David Jackson's office pictured, each high school and each Kentucky Farm Bureau insurance office.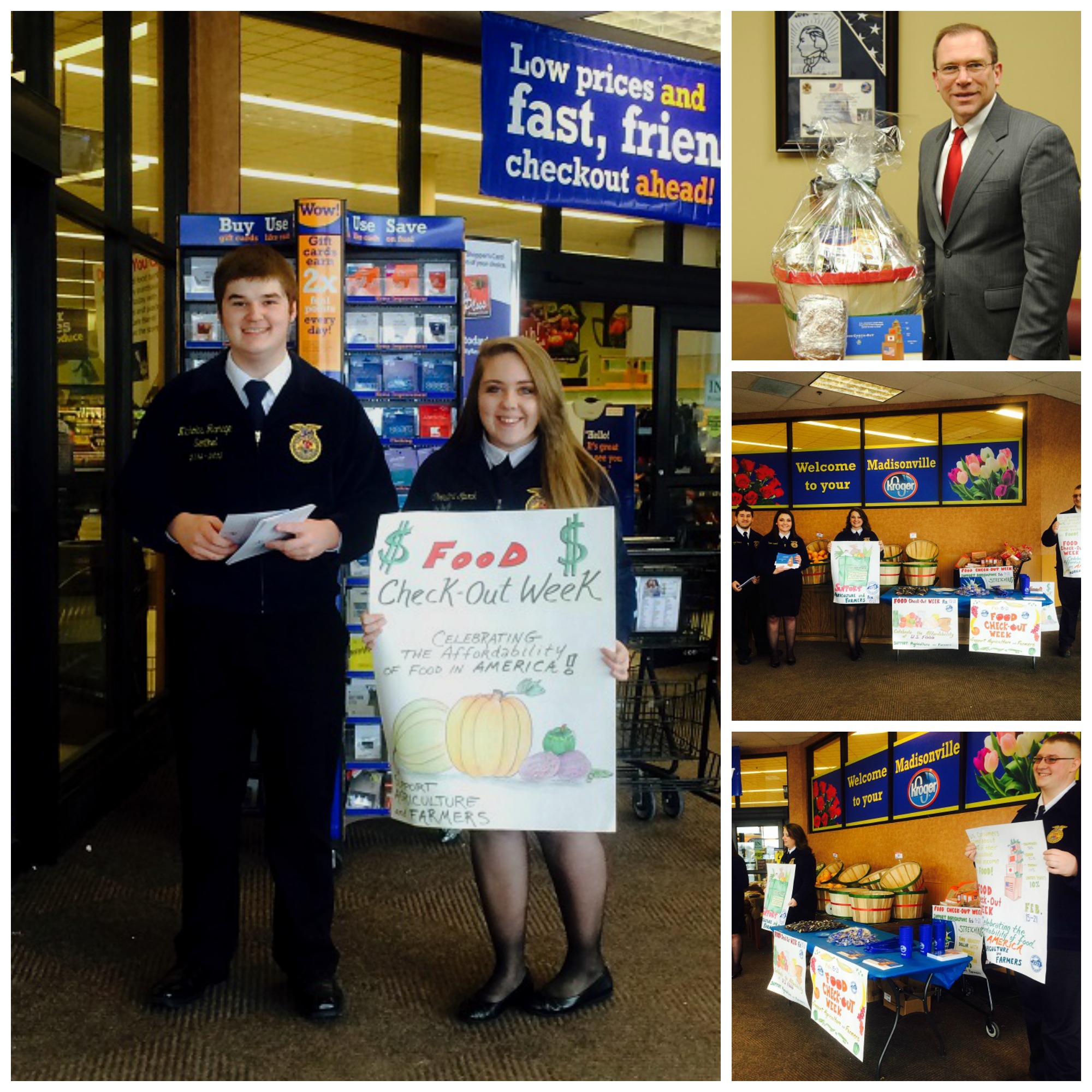 KFB Spotlight
September 22, 2018

By Tim Thornberry, Editor Kentucky Farm Bureau News

During a recent visit to West Kentucky, I decided to make the return trip an adventure and stay off the Interstate/Parkway for as long as possible. Nothing wrong with our wonderful Interstate system, but I do enjoy the scenery that can only be found on the less beaten paths.
September 6, 2018

Governor's Office of Agricultural Policy (GOAP) Executive Director Warren Beeler announced today the appointment of Renee Laurent to Compliance Manager. Renee is a former intern for Kentucky Farm Bureau. We wish her well at her new position and we are proud of her earning this opportunity.
September 4, 2018

Recruitment for Kentucky Farm Bureau's (KFB) next group of participants in the two-year, Leadership Enhancement for Agricultural Development (LEAD) program is now underway. Up to 16 individuals will be selected for this intensive learning experience to equip the next generation of agricultural leaders with the tools to manage tomorrow's challenges.