Food Checkout Week in Hopkins County
Hopkins County Food Check Out Week was a huge success. Local Students from the Madisonville North Hopkins FFA Chapter was present at Kroger along with the County Administrator Kimberly Faulk. Information was handed out and we had a wonderful display to show. There was a PSA that ran during the week and all the food that was in the basket was later donated to the Hopkins County Christian Food Bank. Kimberly Faulk also did food baskets and took them to local officials such as the Mayor of Madisonville David Jackson's office pictured, each high school and each Kentucky Farm Bureau insurance office.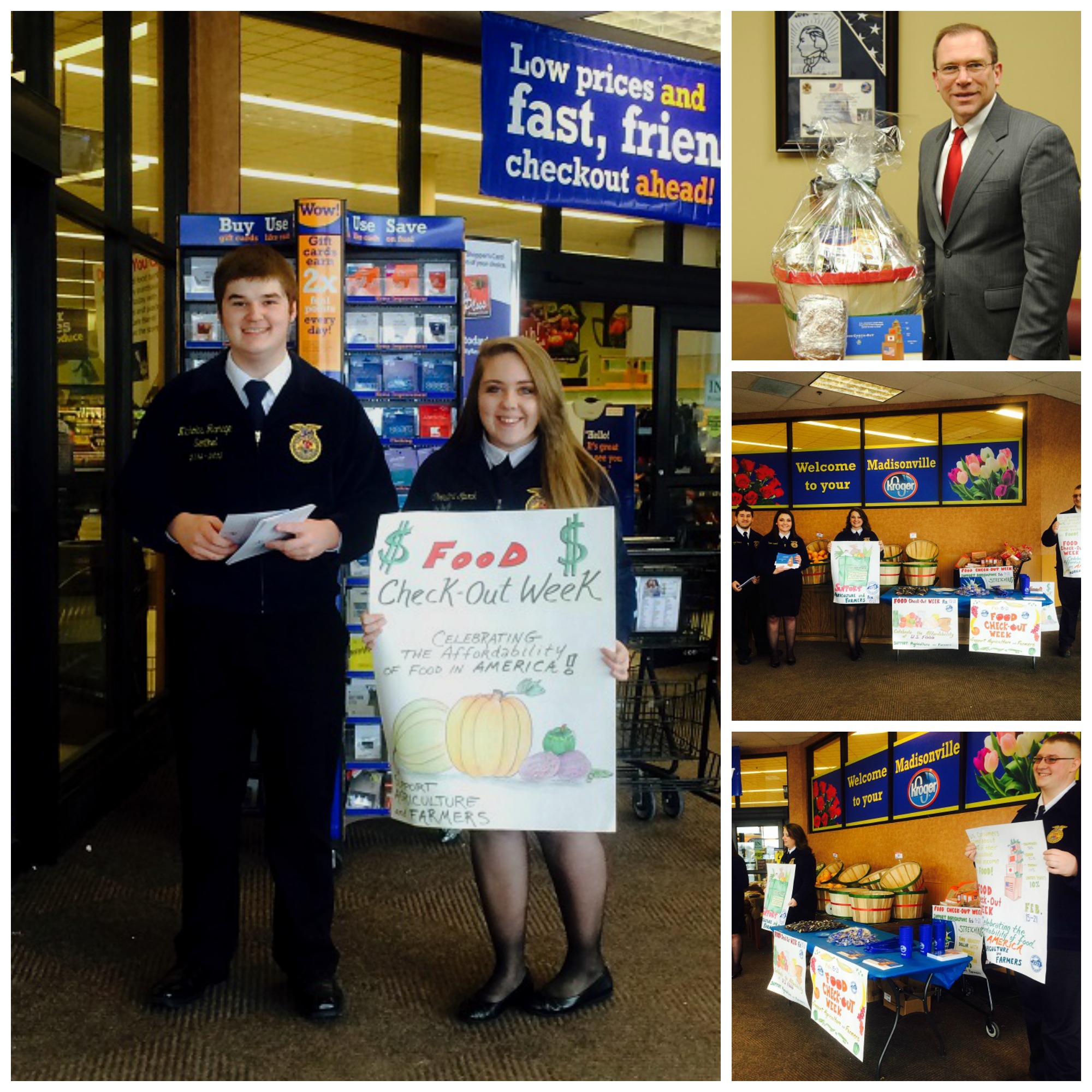 KFB Spotlight
March 12, 2019

Agriculture Commissioner Ryan Quarles applauded six Kentucky high school student-athletes involved in agriculture for being named the 2019 Kentucky High School Athletic Association-Kentucky Department of Agriculture (KDA) Ag Athletes of the Year.
March 12, 2019

More than 250 Kentucky women in agriculture gathered in Lexington this past weekend for the Kentucky Farm Bureau (KFB) Women's Leadership Conference at the Embassy Suites in Lexington.
March 8, 2019

The Kentucky Farm Bureau Beef Expo recorded total sales of $896,402 in its 33rd running March 1-3 at the Kentucky Exposition Center.