Henderson County Honored in Kentucky Farm Bureau's County Activities of Excellence Program
Louisville, KY (December 1, 2017) – Henderson County Farm Bureau was honored as one of the five winners in the 2017 Kentucky Farm Bureau (KFB) County Activities of Excellence program. All five recipients of the award were recognized during the December 1 general session of KFB's annual meeting in Louisville.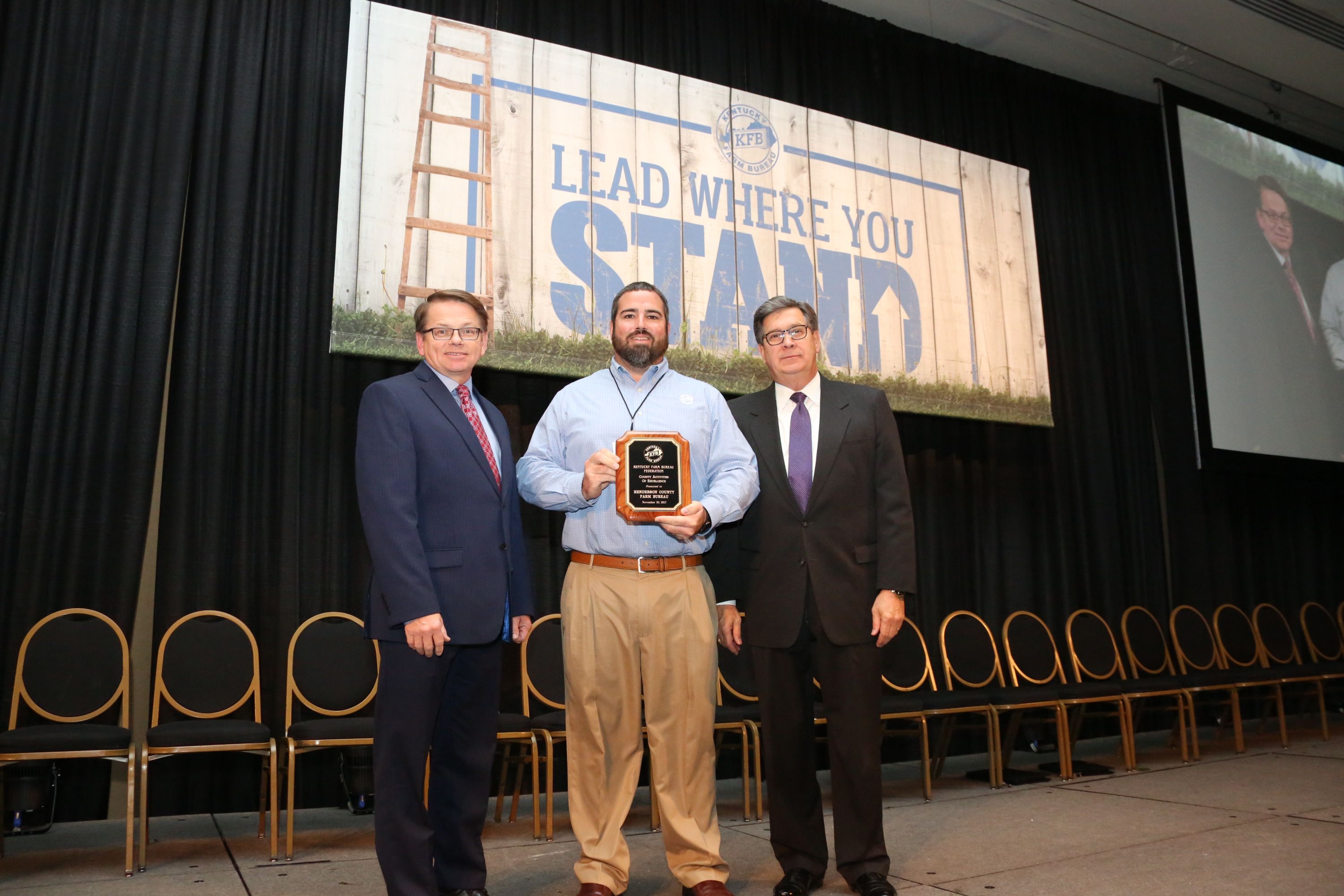 The County Activities of Excellence competition was developed to identify and honor the outstanding, innovative programs or activities conducted at the county level that meet the overall goals of the organization. The program also encourages KFB members to share their ideas with others who may benefit or be able to replicate a successful program in their own county.
Henderson County Farm Bureau was recognized for its fact-based plays about agriculture. These plays, written and presented by the county students, were performed in front of a live audience at the county fine arts center.
The plays, accurately portraying local agricultural operations and enterprises, were written and performed to parallel famous children's classic stories such as "Tractor Express," "Mary Croppins," "Harry Plopper and the Farmer's egg," and "Ben and the Beanstalk."
KFB Spotlight
September 22, 2021

As Kentucky Farm Bureau's Centennial Year came to a close in 2019, the Vision 100 Committee was created at the direction of KFB President Mark Haney. This committee, comprised of KFB volunteer leaders from the local level, as well as staff from both the Federation and the Insurance Company, was convened to help guide strategic planning for the future of the entire organization.
September 19, 2021

Commissioner of Agriculture Dr. Ryan Quarles has proclaimed Sept.19-25 as Farm Safety and Health Week in Kentucky to encourage farmers and farm workers to put their health and safety first at all times. The theme for this year's safety week is "Farm Safety Yields Real Results."
August 30, 2021

From a reversal of the Waters of the U.S. rule to tax related issues, the agriculture industry is standing firm on its policies and priorities as it faces proposals that could affect the industry in adverse ways.