Henderson County Honored in Kentucky Farm Bureau's County Activities of Excellence Program
Louisville, KY (December 1, 2017) – Henderson County Farm Bureau was honored as one of the five winners in the 2017 Kentucky Farm Bureau (KFB) County Activities of Excellence program. All five recipients of the award were recognized during the December 1 general session of KFB's annual meeting in Louisville.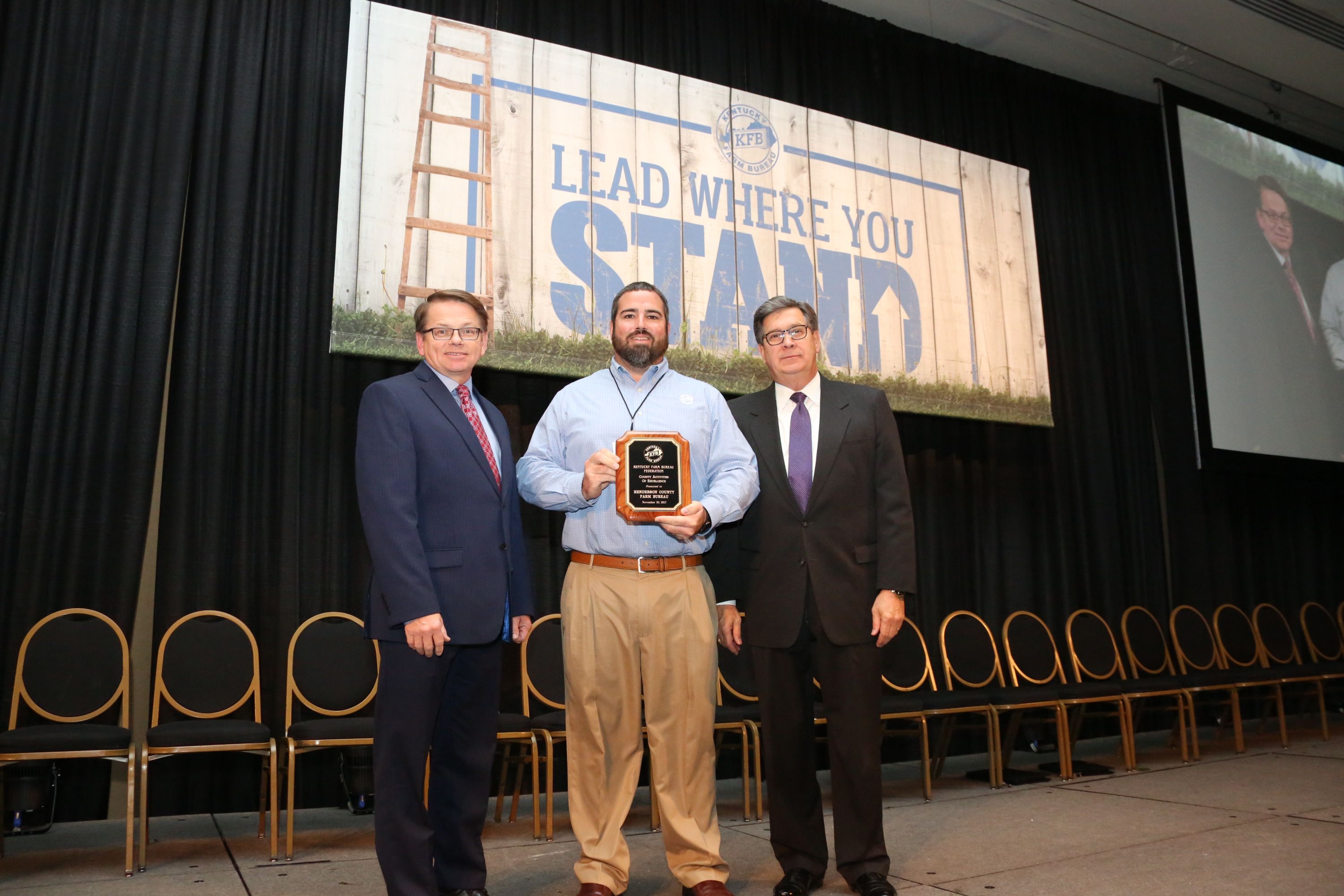 The County Activities of Excellence competition was developed to identify and honor the outstanding, innovative programs or activities conducted at the county level that meet the overall goals of the organization. The program also encourages KFB members to share their ideas with others who may benefit or be able to replicate a successful program in their own county.
Henderson County Farm Bureau was recognized for its fact-based plays about agriculture. These plays, written and presented by the county students, were performed in front of a live audience at the county fine arts center.
The plays, accurately portraying local agricultural operations and enterprises, were written and performed to parallel famous children's classic stories such as "Tractor Express," "Mary Croppins," "Harry Plopper and the Farmer's egg," and "Ben and the Beanstalk."
KFB Spotlight
July 27, 2020

Agriculture Commissioner Dr. Ryan Quarles is sounding the alarm about reports of foreign seeds being shipped unsolicited to Kentuckians across the Commonwealth. Kentucky is the fourth state known to receive suspicious packages of seeds that appear to have originated from China.
July 14, 2020

Kentucky Farm Bureau Studios received two nominations in the 56th Annual Ohio Valley Regional Emmy Awards. The nominated segments highlighting the culture and charm of rural Kentucky aired on RFD-TV and Kentucky Educational Television.
July 6, 2020

There is no doubt that helping usher the agriculture industry forward with technology should be a priority for Kentucky's elected officials, but how you go about it matters.