Henderson County Honored in Kentucky Farm Bureau's County Activities of Excellence Program
Louisville, KY (December 1, 2017) – Henderson County Farm Bureau was honored as one of the five winners in the 2017 Kentucky Farm Bureau (KFB) County Activities of Excellence program. All five recipients of the award were recognized during the December 1 general session of KFB's annual meeting in Louisville.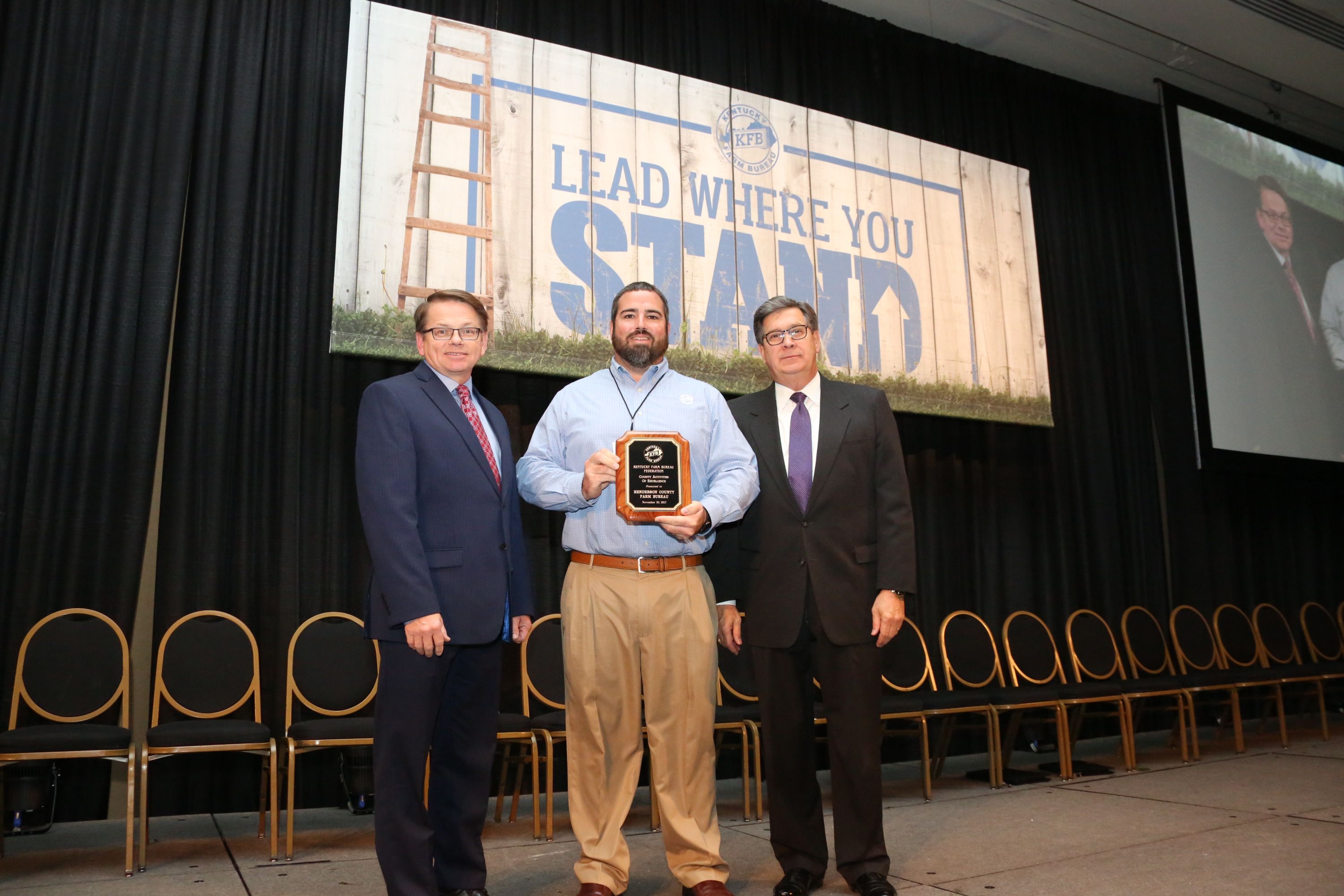 The County Activities of Excellence competition was developed to identify and honor the outstanding, innovative programs or activities conducted at the county level that meet the overall goals of the organization. The program also encourages KFB members to share their ideas with others who may benefit or be able to replicate a successful program in their own county.
Henderson County Farm Bureau was recognized for its fact-based plays about agriculture. These plays, written and presented by the county students, were performed in front of a live audience at the county fine arts center.
The plays, accurately portraying local agricultural operations and enterprises, were written and performed to parallel famous children's classic stories such as "Tractor Express," "Mary Croppins," "Harry Plopper and the Farmer's egg," and "Ben and the Beanstalk."
KFB Spotlight
April 6, 2021

Kentucky Farm Bureau was founded on the principle of grassroots advocacy, a methodology that has served the organization well for more than 100 years.
April 6, 2021

As we prepare for spring planting and another growing season on the farm, it goes without saying that most of us will be reflecting on the past year and the dark winter we have come through.
April 6, 2021

As the subject of climate change gathers momentum in Washington, D.C., Farm Bureau has been preparing for it over the last year. In February of 2020, the American Farm Bureau Federation (AFBF) became one of the founding members of the Food and Agriculture Climate Alliance (FACA) which is comprised of organizations representing farmers, ranchers, forest owners, the food sector, state governments and environmental advocates that are working together to define and promote shared climate policy priorities.