2016 Outstanding Farm Bureau Youth
Henderson County Farm Bureau "Outstanding Farm Bureau Youth" (OFBY) local winner, JT Payne, represented Henderson County well at the District Competition on Thursday, October 27, 2016 in Madisonville. JT placed first in the male OFBY competition and will present his speech at the annual meeting in December in Louisville, KY. JT is the son of James and Penny Payne of Henderson.
We are also proud of our female participant, Jessica Stoner, who won the first place title in our county female OFBY and won third place in the district competition. Jessica is the daughter of Michael and Angie Stoner of Henderson.
In the Variety Show, we were well represented by Jada Townsend who, with her vocal presentation and accompanying herself on the keyboard, obtained third place in the District Competition. Jada is the daughter of Denisa Townsend of Henderson.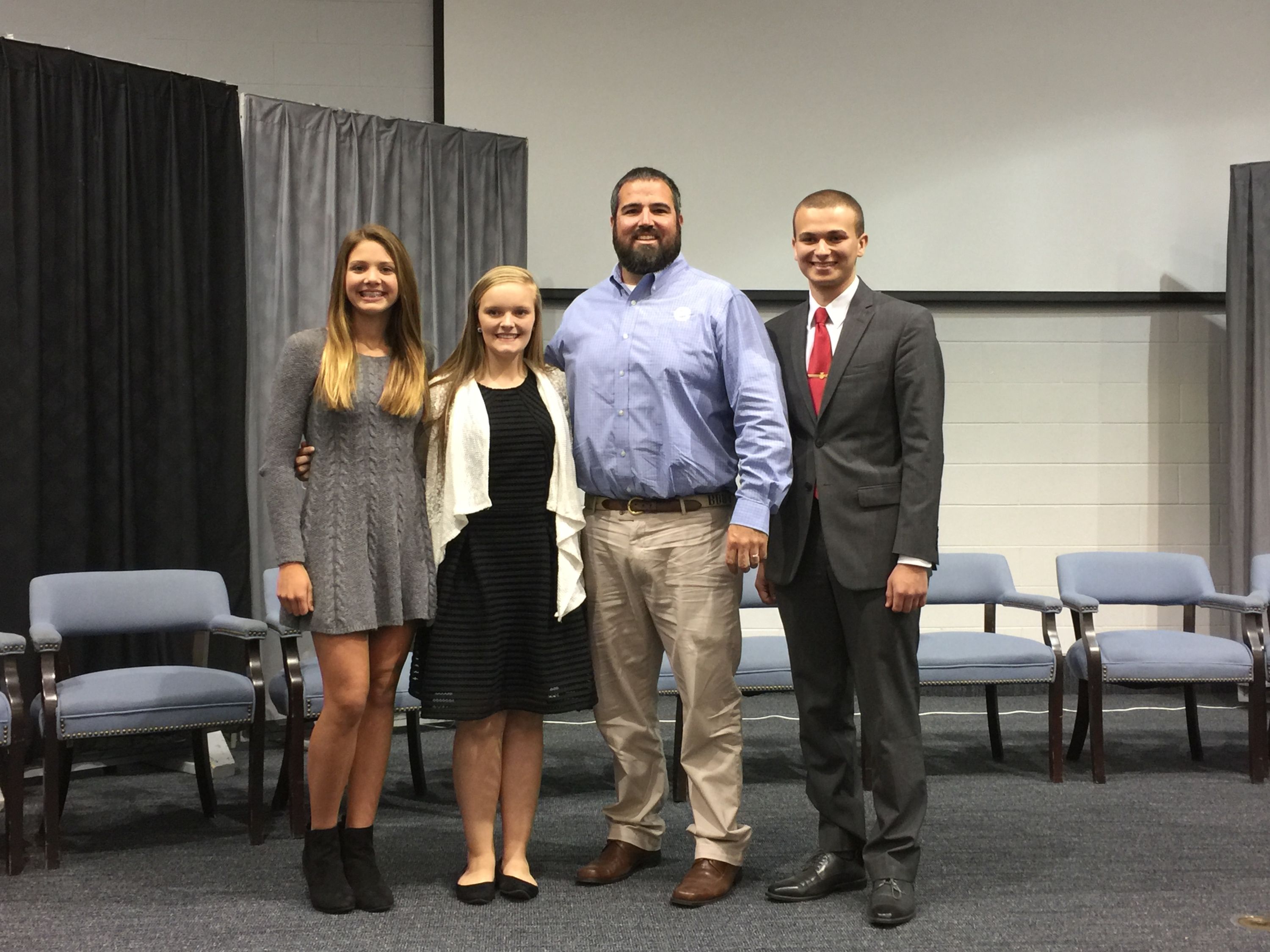 KFB Spotlight
December 4, 2021

Pulaski County farmer Mark Haney was re-elected Kentucky Farm Bureau President on the concluding day of the organization's 102nd annual meeting. Also re-elected were Webster County's Eddie Melton as First Vice President and Sharon Furches of Calloway County as Second Vice President.
December 4, 2021

Caleb Smithson of Butler County won first place in the final round of Kentucky Farm Bureau's (KFB) Discussion Meet, a debate-styled competition for young farmers that relies on an individual's skill in reasoning and logical discussion of issues.
December 4, 2021

Kentucky Farm Bureau (KFB) President Mark Haney delivered the President's Address today at the 102nd KFB Annual Meeting in Louisville. Haney described the success of KFB's "Voice of Kentucky Agriculture" advocacy efforts over the previous year and encouraged members to stay connected with their legislators.