2016 Outstanding Farm Bureau Youth
Henderson County Farm Bureau "Outstanding Farm Bureau Youth" (OFBY) local winner, JT Payne, represented Henderson County well at the District Competition on Thursday, October 27, 2016 in Madisonville. JT placed first in the male OFBY competition and will present his speech at the annual meeting in December in Louisville, KY. JT is the son of James and Penny Payne of Henderson.
We are also proud of our female participant, Jessica Stoner, who won the first place title in our county female OFBY and won third place in the district competition. Jessica is the daughter of Michael and Angie Stoner of Henderson.
In the Variety Show, we were well represented by Jada Townsend who, with her vocal presentation and accompanying herself on the keyboard, obtained third place in the District Competition. Jada is the daughter of Denisa Townsend of Henderson.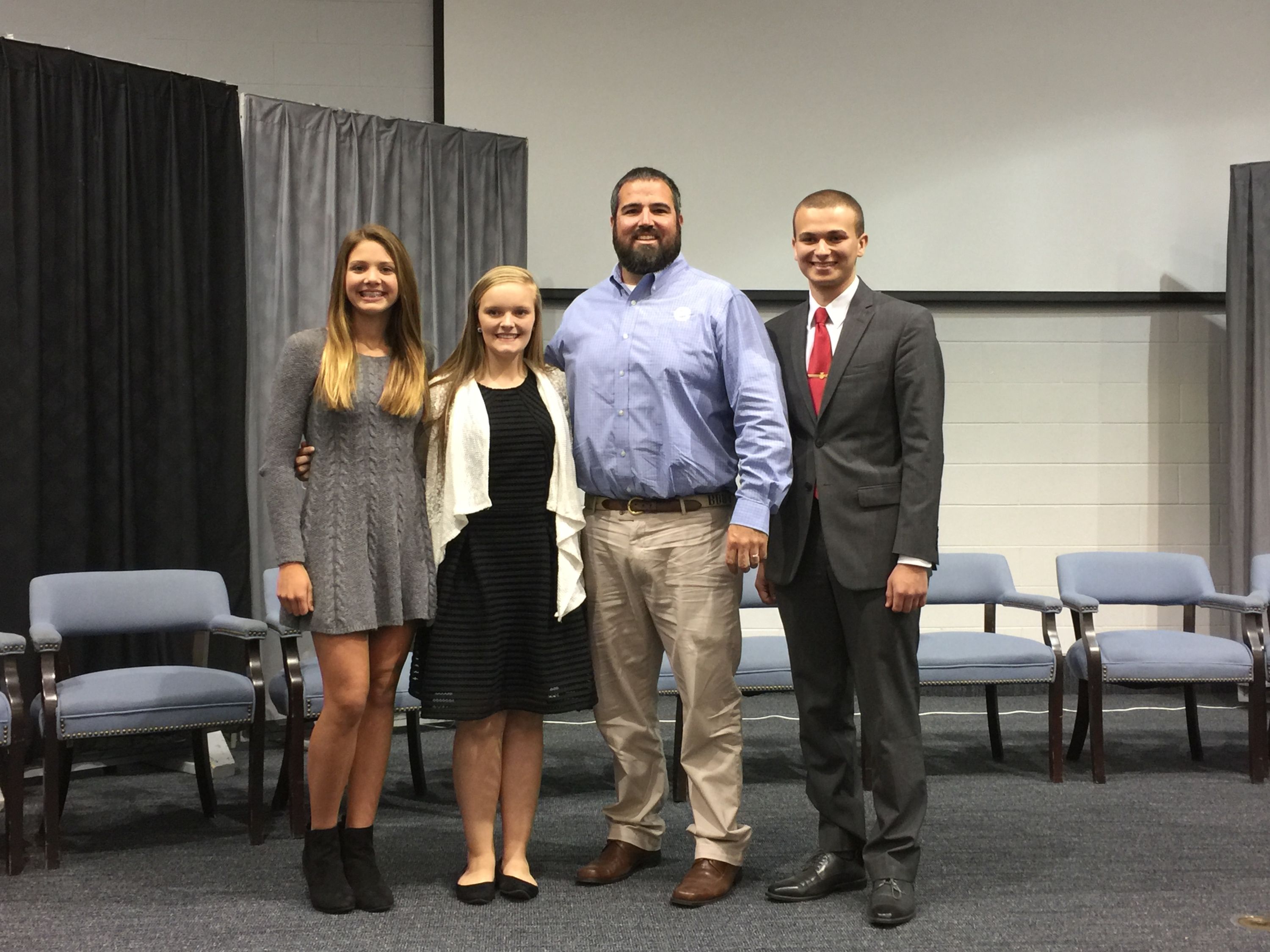 KFB Spotlight
August 25, 2022

The 58th Kentucky Farm Bureau (KFB) Country Ham Breakfast brought in an impressive $5 million for charity organizations.
August 12, 2022

Anyone who has ever planted that first seed of a crop knows, as dedicated farm families, we are always at the mercy of Mother Nature.
August 12, 2022

Whether it is the use of GPS to map fields or check soil conditions, the advanced yield monitoring equipment that tells us valuable crop yield information in real-time, or even the weather radar access we have to watch changing conditions directly from the field.