2016 Outstanding Farm Bureau Youth
Henderson County Farm Bureau "Outstanding Farm Bureau Youth" (OFBY) local winner, JT Payne, represented Henderson County well at the District Competition on Thursday, October 27, 2016 in Madisonville. JT placed first in the male OFBY competition and will present his speech at the annual meeting in December in Louisville, KY. JT is the son of James and Penny Payne of Henderson.
We are also proud of our female participant, Jessica Stoner, who won the first place title in our county female OFBY and won third place in the district competition. Jessica is the daughter of Michael and Angie Stoner of Henderson.
In the Variety Show, we were well represented by Jada Townsend who, with her vocal presentation and accompanying herself on the keyboard, obtained third place in the District Competition. Jada is the daughter of Denisa Townsend of Henderson.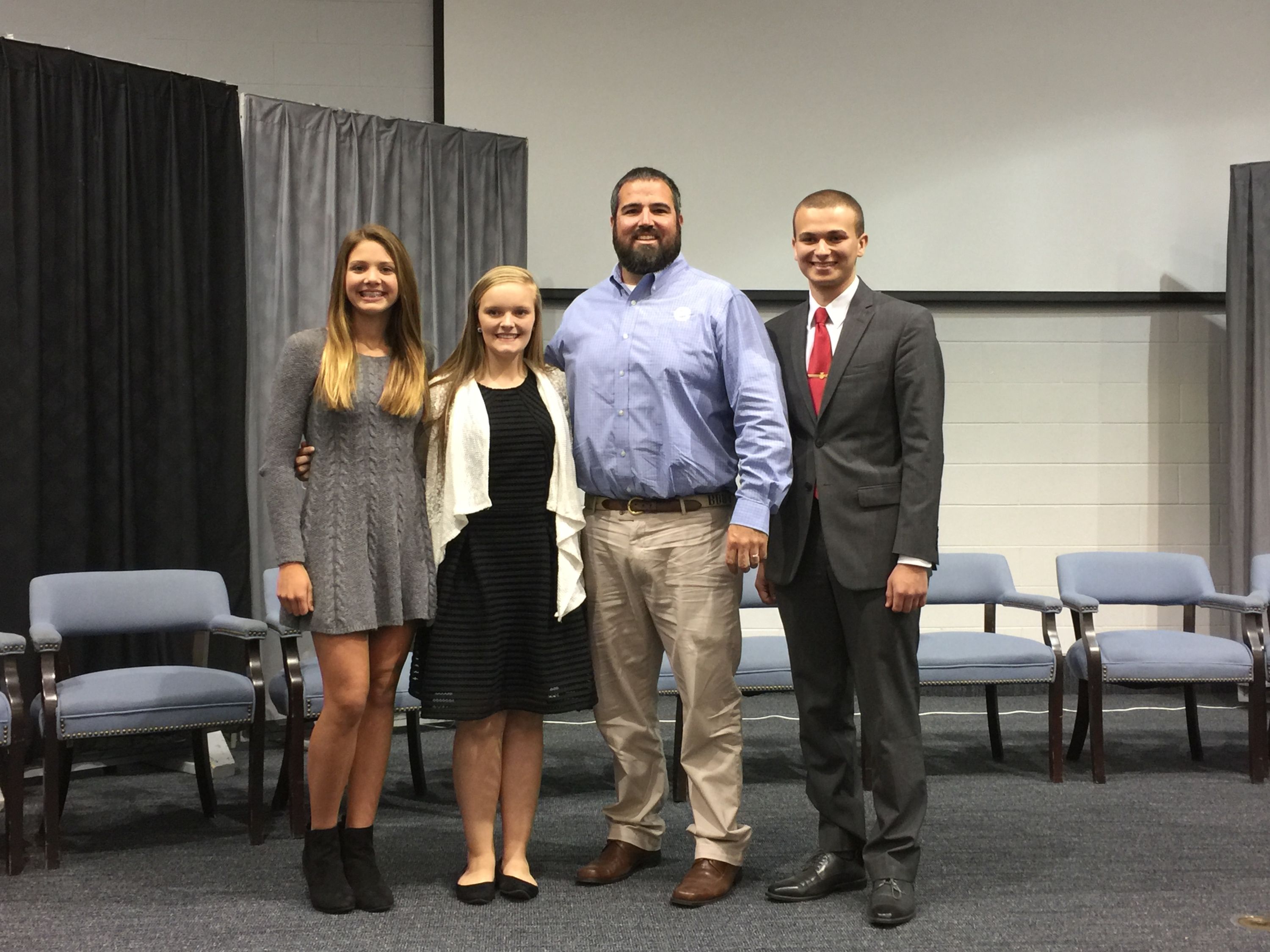 KFB Spotlight
January 13, 2023

Farmer and rancher delegates to the American Farm Bureau Federation's 104th Convention today adopted policies to guide the organization's work in 2023. Key topics ranged from expanding risk management programs and improving dairy pricing transparency to battling hunger.
January 9, 2023

The American Farm Bureau Federation presented awards to state Farm Bureaus at the organization's 104th Convention. The awards recognize excellence in implementation of outstanding member programs and membership achievement in 2022.
January 4, 2023

Candid Conversation presents a discussion about the topical issues related to KFB priorities, the agricultural industry, and rural communities. In this column, Kentucky Department of Fish and Wildlife Resources Commissioner Rich Storm discusses the mission of the department and how it can be of assistance to more than just those who like to hunt and fish.