TJ Hensley won 1st place at KFB District 11 youth Contest
Harlan County Farm Bureau Youth Contestant TJ Hensley won 1st Place at the Kentucky Farm Bureau District 11 Youth Contest. He will be represent District 11 at the Kentucky Farm Bureau Annual Meeting in Louisville on November 29. TJ gave an excellent speech on Agriculture and aced the interview to bring home 1st place.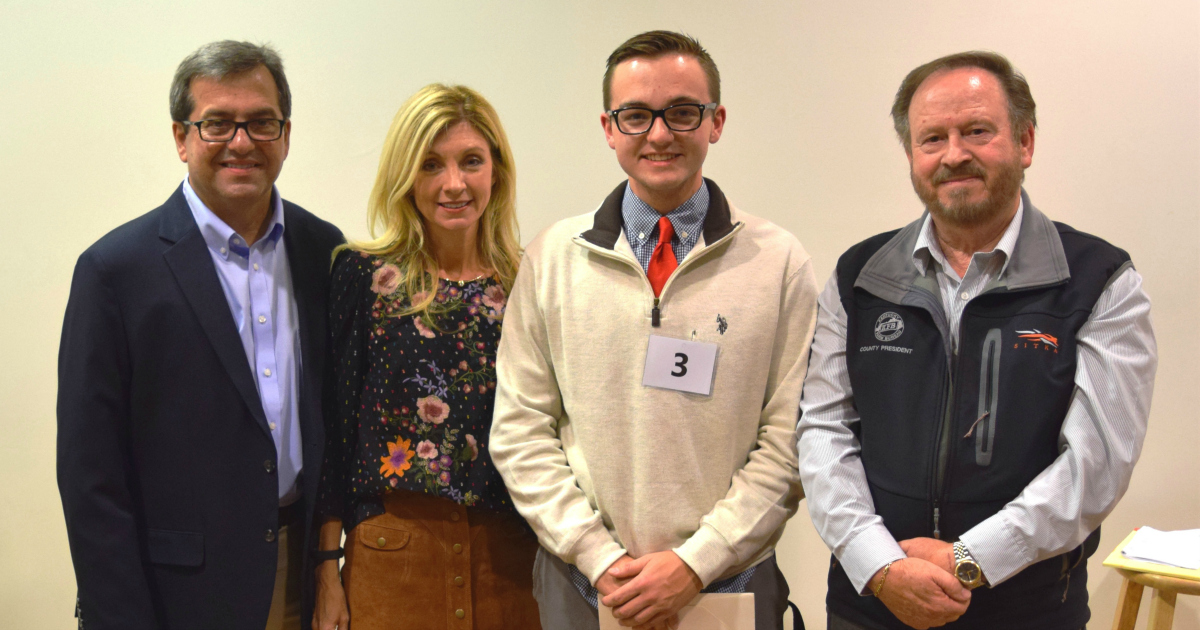 KFB Spotlight
Kentucky Farm Bureau Announces "Generation Bridge Core Leadership Committee" during 101st Annual Meeting

December 4, 2020

Louisville, KY (December 4, 2020) – During Thursday's session of Kentucky Farm Bureau's 101st annual meeting KFB President Mark Haney delivered his remarks and KFB leadership announced an exciting new initiative -- Generation Bridge.
November 25, 2020

Caleb and Leanne Ragland of LaRue County have been named Kentucky Farm Bureau's (KFB) "2020 Outstanding Young Farm Family". This annual award recognizes a couple or individual under the age of 35 that demonstrates strong farm management skills, KFB and community involvement, and consistent financial growth through their farm.
November 23, 2020

Ginny Lyle of Franklin County and Brady Lawson of Morgan County were awarded top honors in the Kentucky Farm Bureau 2020 Outstanding Farm Bureau Youth contest.