TJ Hensley won 1st place at KFB District 11 youth Contest
Harlan County Farm Bureau Youth Contestant TJ Hensley won 1st Place at the Kentucky Farm Bureau District 11 Youth Contest. He will be represent District 11 at the Kentucky Farm Bureau Annual Meeting in Louisville on November 29. TJ gave an excellent speech on Agriculture and aced the interview to bring home 1st place.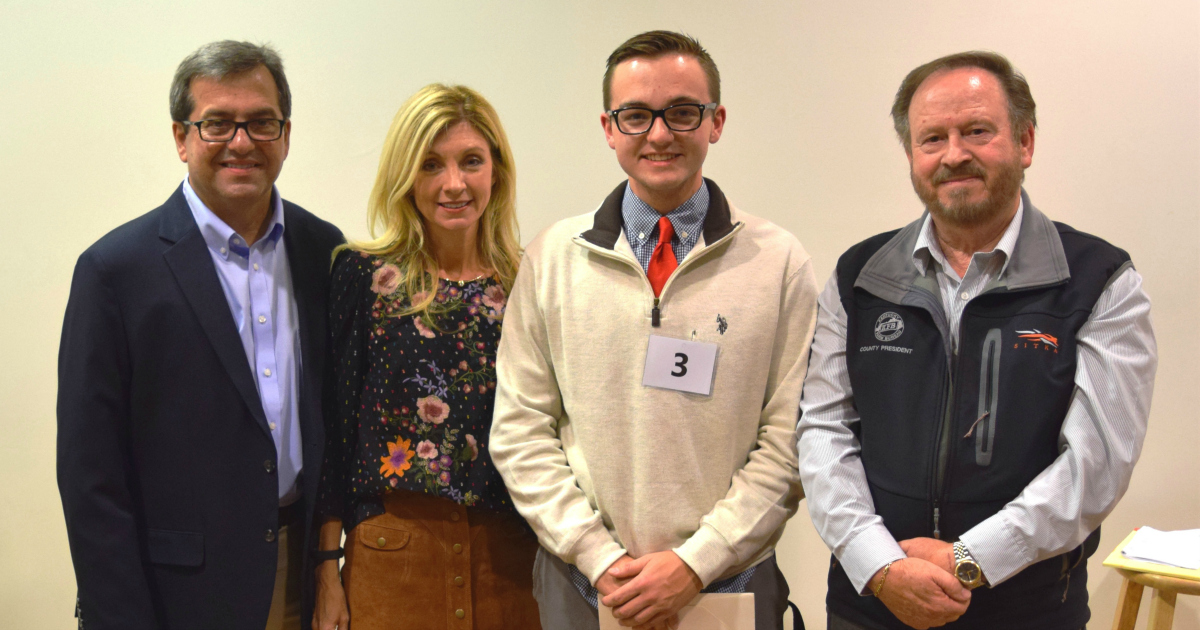 KFB Spotlight
March 21, 2019

Lauren Rowlette of Madison County and Marcus Wiseman of Clark County were named 2019 Outstanding Farm Bureau Youth during the KFB Annual Meeting held last December. As part of that honor, the two were given the opportunity to attend this year's Congressional Tour to experience the organization's efforts to advocate at a national level.
March 12, 2019

Agriculture Commissioner Ryan Quarles applauded six Kentucky high school student-athletes involved in agriculture for being named the 2019 Kentucky High School Athletic Association-Kentucky Department of Agriculture (KDA) Ag Athletes of the Year.
March 12, 2019

More than 250 Kentucky women in agriculture gathered in Lexington this past weekend for the Kentucky Farm Bureau (KFB) Women's Leadership Conference at the Embassy Suites in Lexington.