KWOA Award Presented to HCFB Board
The Kentucky Woodland Owners Association (KWOA) presented an outstanding service award plaque to Harlan County Farm Bureau Board of Directors. On August 15 at the Harlan County Farm Bureau Annual Picnic held at the Frank Couch building, Frank Hicks, President of the KWOA, presented this award to Don Miniard, president of Harlan County Farm Bureau. This award recognized the Board of Directors' hard work in promoting good forest management in Harlan and surrounding counties. Hicks said, "This is not an annual award that we would give away. Our association is aware of the work that the HCFB board has been doing. They have helped the local woodland owner have a better understanding about forestry development and management." The KWOA's mission is to promote economically and environmentally sound forest management and advance the forestry skills of Kentucky woodland owners.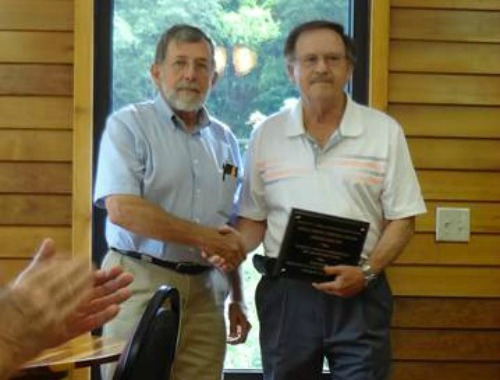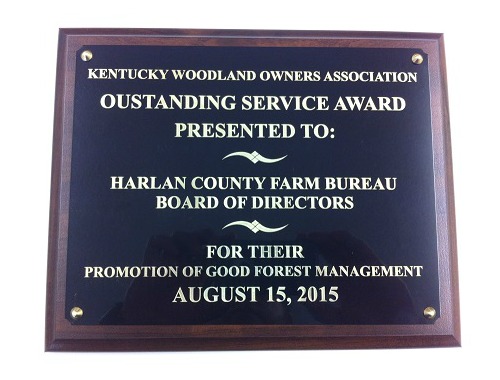 KFB Spotlight
December 2, 2023

Webster County farmer Eddie Melton was elected as president of Kentucky Farm Bureau today. He has served on the organization's executive committee for the past fifteen years.
December 1, 2023

Jones and Felts were selected from 22 district finalists out of approximately 350 young people who competed in county and district contests over the past several months.
December 1, 2023

Gilles will represent Kentucky in the national competition at the 2024 American Farm Bureau Federation convention in January and will be vying for prizes, including $35,000 towards a new Ford truck.