KWOA Award Presented to HCFB Board
The Kentucky Woodland Owners Association (KWOA) presented an outstanding service award plaque to Harlan County Farm Bureau Board of Directors. On August 15 at the Harlan County Farm Bureau Annual Picnic held at the Frank Couch building, Frank Hicks, President of the KWOA, presented this award to Don Miniard, president of Harlan County Farm Bureau. This award recognized the Board of Directors' hard work in promoting good forest management in Harlan and surrounding counties. Hicks said, "This is not an annual award that we would give away. Our association is aware of the work that the HCFB board has been doing. They have helped the local woodland owner have a better understanding about forestry development and management." The KWOA's mission is to promote economically and environmentally sound forest management and advance the forestry skills of Kentucky woodland owners.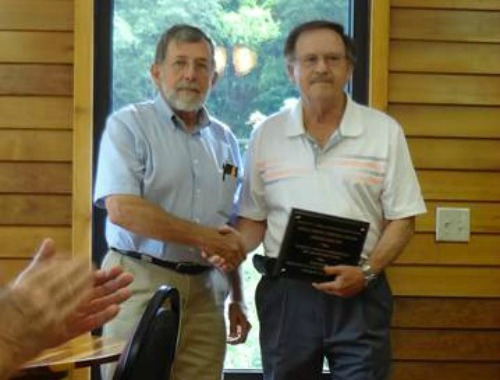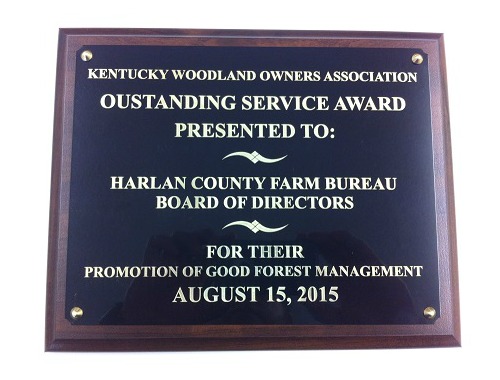 KFB Spotlight
Zach Heibert of Hardin County Named 2022 Kentucky Farm Bureau Excellence in Agriculture Award Recipient

September 29, 2022

Kentucky Farm Bureau (KFB) announced today that Zach Heibert of Hardin County is the 2022 KFB Excellence in Agriculture award recipient.
August 25, 2022

The 58th Kentucky Farm Bureau (KFB) Country Ham Breakfast brought in an impressive $5 million for charity organizations.
August 12, 2022

Anyone who has ever planted that first seed of a crop knows, as dedicated farm families, we are always at the mercy of Mother Nature.