KWOA Award Presented to HCFB Board
The Kentucky Woodland Owners Association (KWOA) presented an outstanding service award plaque to Harlan County Farm Bureau Board of Directors. On August 15 at the Harlan County Farm Bureau Annual Picnic held at the Frank Couch building, Frank Hicks, President of the KWOA, presented this award to Don Miniard, president of Harlan County Farm Bureau. This award recognized the Board of Directors' hard work in promoting good forest management in Harlan and surrounding counties. Hicks said, "This is not an annual award that we would give away. Our association is aware of the work that the HCFB board has been doing. They have helped the local woodland owner have a better understanding about forestry development and management." The KWOA's mission is to promote economically and environmentally sound forest management and advance the forestry skills of Kentucky woodland owners.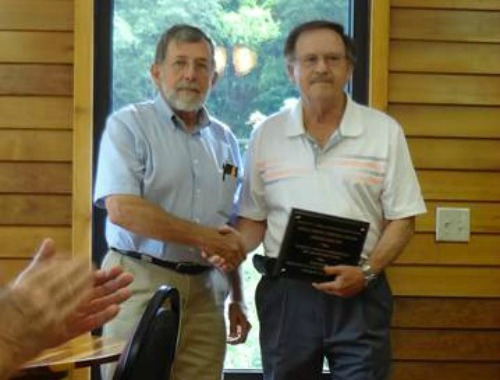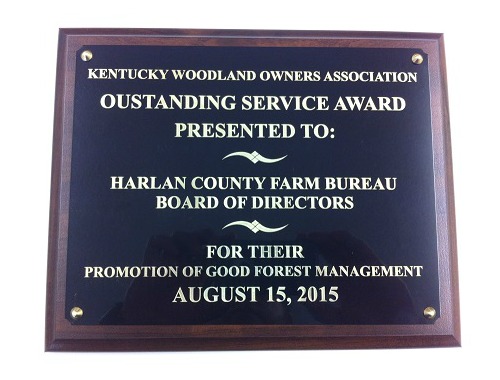 KFB Spotlight
May 9, 2023

As farm families across the state continue with spring planting, I'm reminded of how far we have come over the years in this process, from an agricultural technology standpoint, while never losing sight of the reasons we plant a crop.
May 9, 2023

Improving water quality has been a long-term goal of the state's agricultural sector well in advance of the many climate issues currently making headlines.
May 9, 2023

As humans, it's very easy to draw conclusions about something by sight alone. But we don't all see things—or in my case, places—in the same way. What I might think is beautiful, another may see just the opposite, and vice versa.