Harlan County Roadside Farm Market
Harlan County Farm Bureau's president and Young Farmer Committee toured the Apple Tree Farm in Cumberland, KY. It is Harlan County's new official KYFB Roadside Farm Market. The Apple Tree grows a large variety of apples, including the Honey Crisp, Scarlet Gala, Winesap, Empress Gold, Mollies Delicious, Ginger Gold, Jonamac, Suncrisp and the Ida Red. They sell the apples to Harlan, Perry, Knott and Letcher County School and also to Food City which distributes them out of all their stores. The rest of the apples are sold at their market. The Apple Tree's phone number is 606-589-5735.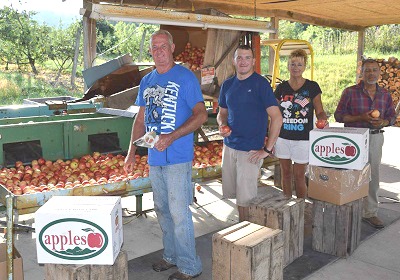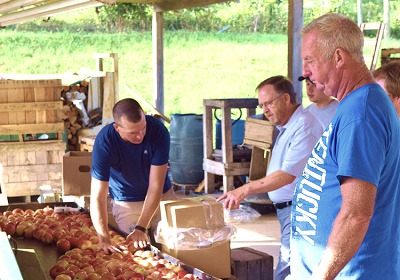 KFB Spotlight
KFB Candid Conversation: U.S. Census Bureau Partnership Specialist Dani Rodgers Discusses the Importance of the Census

February 12, 2020

KFB Candid Conversation presents a discussion about the topical issues facing the agricultural industry and rural communities in a question and answer format. In this column, Dani Rodgers, Partnership Specialist with the U.S. Census Bureau discusses the census process and why it is so important, especially to rural communities.
February 12, 2020

Nearly 300 Kentucky Farm Bureau (KFB) members, from across the state, made their way to Frankfort on February 5 to participate in the organization's annual Legislative Drive-In and Food Check­Out Day activities.
February 7, 2020

To say it has been an eventful year for agriculture thus far, might be an understatement especially since we are just over a month into it. But farm families, in need of a little good news, have gotten just that since the holidays.