Harlan County Roadside Farm Market
Harlan County Farm Bureau's president and Young Farmer Committee toured the Apple Tree Farm in Cumberland, KY. It is Harlan County's new official KYFB Roadside Farm Market. The Apple Tree grows a large variety of apples, including the Honey Crisp, Scarlet Gala, Winesap, Empress Gold, Mollies Delicious, Ginger Gold, Jonamac, Suncrisp and the Ida Red. They sell the apples to Harlan, Perry, Knott and Letcher County School and also to Food City which distributes them out of all their stores. The rest of the apples are sold at their market. The Apple Tree's phone number is 606-589-5735.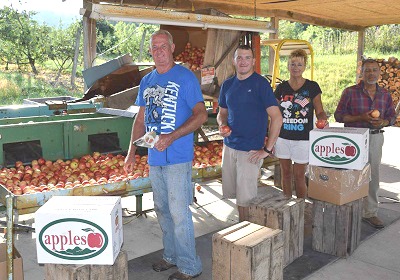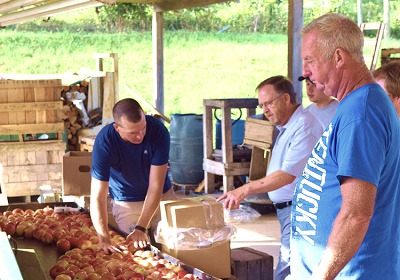 KFB Spotlight
April 23, 2019

Having grown up working on my grandparent's farm, I learned at an early age an appreciation of the farming way of life. I was taught the value agriculture holds for my family and the world around me.
A Look at Agriculture Outside the US: Seeing Argentina agriculture gives Kentucky farmers a new appreciation here, at home

April 5, 2019

Sometimes, the best way to see more clearly, and perhaps appreciate more, a specific issue that is close to home, is to observe if from a different perspective, in a different place.
April 4, 2019

Since the end of last December, several head of a beef cattle herd on the David and Mollie Appelman / ATM Farm, were kept in a compost bedded pack barn throughout the winter months, rather than out in the wet winter weather. The idea led to dryer feeding conditions, less water/waste run-off, easier working conditions, and happier cows.