Harlan County Honored in Kentucky Farm Bureau's County Activities of Excellence Program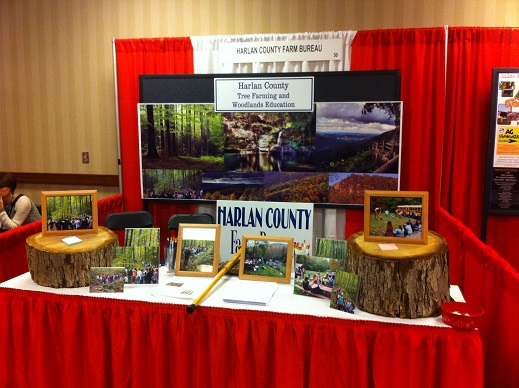 Harlan County Farm Bureau was honored as one of the five winners in the 2014 Kentucky Farm Bureau (KFB) County Activities of Excellence program. All five recipients of the award were recognized during the December 4, 2014 general session of KFB's annual meeting in Louisville. They each received a booth to display their activities during the KFB Annual Meeting Tradeshow.
The County Activities of Excellence competition was developed to identify and honor the outstanding, innovative programs or activities conducted at the county level that meet the overall goals of the organization. The program also encourages KFB members to share their ideas with others who may benefit or be able to replicate a successful program in their own county.
Harlan County Farm Bureau was recognized for its efforts to educate junior high students about the importance of tree farming and the local forestry industry, the county's main commodity. Volunteer leaders from Farm Bureau shared a presentation about local woodlands, timber stand management, tree identification, the value of a healthy forest, timber industry statistics and the role honeybees play throughout it all. More than 300 seventh and eighth grade students attended the presentations.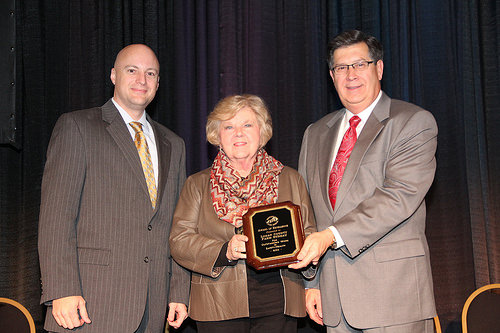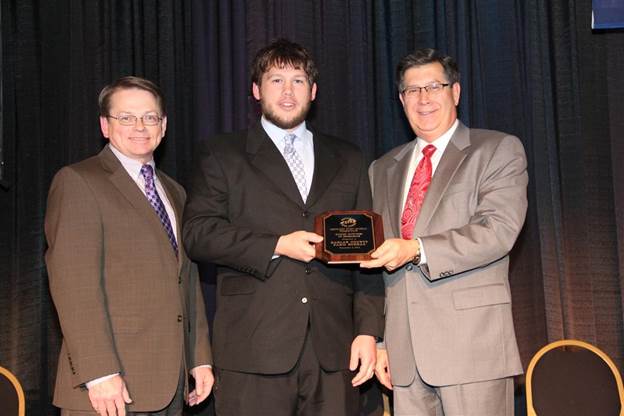 KFB Spotlight
December 4, 2021

Pulaski County farmer Mark Haney was re-elected Kentucky Farm Bureau President on the concluding day of the organization's 102nd annual meeting. Also re-elected were Webster County's Eddie Melton as First Vice President and Sharon Furches of Calloway County as Second Vice President.
December 4, 2021

Caleb Smithson of Butler County won first place in the final round of Kentucky Farm Bureau's (KFB) Discussion Meet, a debate-styled competition for young farmers that relies on an individual's skill in reasoning and logical discussion of issues.
December 4, 2021

Kentucky Farm Bureau (KFB) President Mark Haney delivered the President's Address today at the 102nd KFB Annual Meeting in Louisville. Haney described the success of KFB's "Voice of Kentucky Agriculture" advocacy efforts over the previous year and encouraged members to stay connected with their legislators.