Harlan County Honored in Kentucky Farm Bureau's County Activities of Excellence Program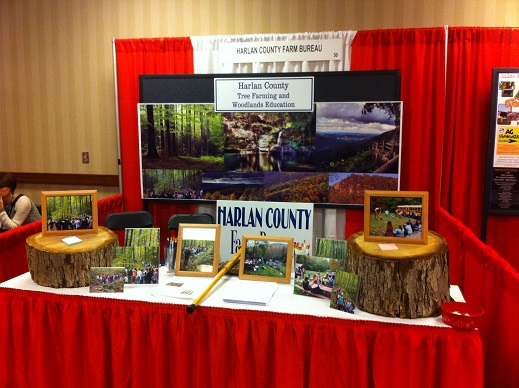 Harlan County Farm Bureau was honored as one of the five winners in the 2014 Kentucky Farm Bureau (KFB) County Activities of Excellence program. All five recipients of the award were recognized during the December 4, 2014 general session of KFB's annual meeting in Louisville. They each received a booth to display their activities during the KFB Annual Meeting Tradeshow.
The County Activities of Excellence competition was developed to identify and honor the outstanding, innovative programs or activities conducted at the county level that meet the overall goals of the organization. The program also encourages KFB members to share their ideas with others who may benefit or be able to replicate a successful program in their own county.
Harlan County Farm Bureau was recognized for its efforts to educate junior high students about the importance of tree farming and the local forestry industry, the county's main commodity. Volunteer leaders from Farm Bureau shared a presentation about local woodlands, timber stand management, tree identification, the value of a healthy forest, timber industry statistics and the role honeybees play throughout it all. More than 300 seventh and eighth grade students attended the presentations.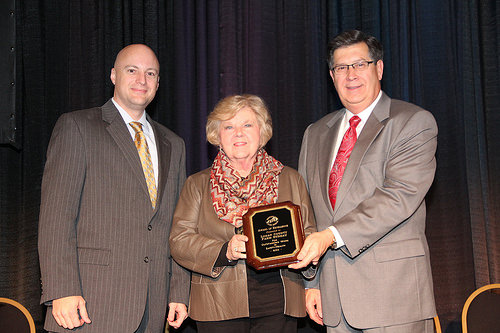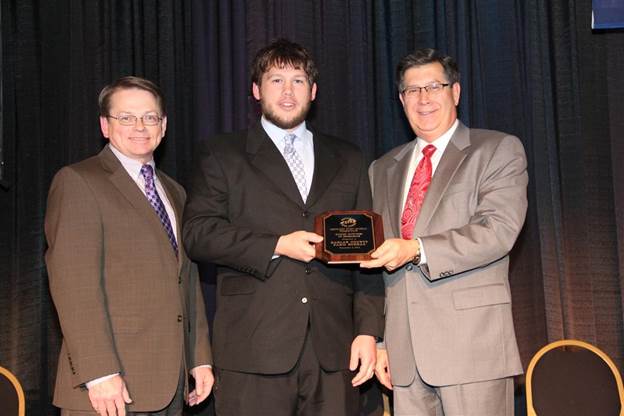 KFB Spotlight
May 6, 2022

On a colder than normal April afternoon, Morgan Askins is unloading her two quarter horses at the Shelby County Fairgrounds as she prepares to be the flag bearer for the weekend's Kentuckiana Ranch Horse Association (KRHA) event. She gets her horses settled and prepares for the next day's activities.
May 6, 2022

As another session of the Kentucky General Assembly has come to a close, it is time to reflect on the legislation that passed that benefits our farm families and rural communities. It's also a good time to look at bills that did not pass.
May 6, 2022

I will be the first to admit that through the years I have lost touch with friends, and even family, for one reason or another. Often was the case that we lived far apart from each other and losing touch just happened, I suppose.