Harlan County Honored in Kentucky Farm Bureau's County Activities of Excellence Program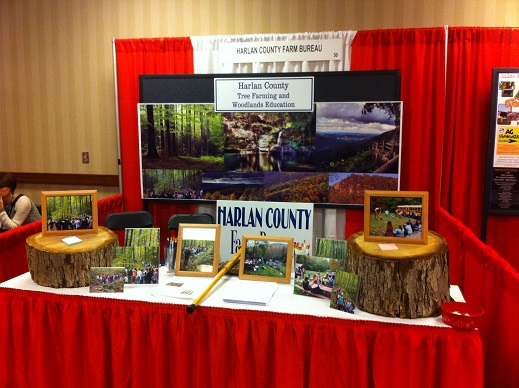 Harlan County Farm Bureau was honored as one of the five winners in the 2014 Kentucky Farm Bureau (KFB) County Activities of Excellence program. All five recipients of the award were recognized during the December 4, 2014 general session of KFB's annual meeting in Louisville. They each received a booth to display their activities during the KFB Annual Meeting Tradeshow.
The County Activities of Excellence competition was developed to identify and honor the outstanding, innovative programs or activities conducted at the county level that meet the overall goals of the organization. The program also encourages KFB members to share their ideas with others who may benefit or be able to replicate a successful program in their own county.
Harlan County Farm Bureau was recognized for its efforts to educate junior high students about the importance of tree farming and the local forestry industry, the county's main commodity. Volunteer leaders from Farm Bureau shared a presentation about local woodlands, timber stand management, tree identification, the value of a healthy forest, timber industry statistics and the role honeybees play throughout it all. More than 300 seventh and eighth grade students attended the presentations.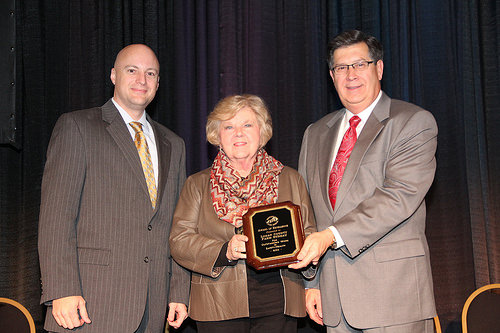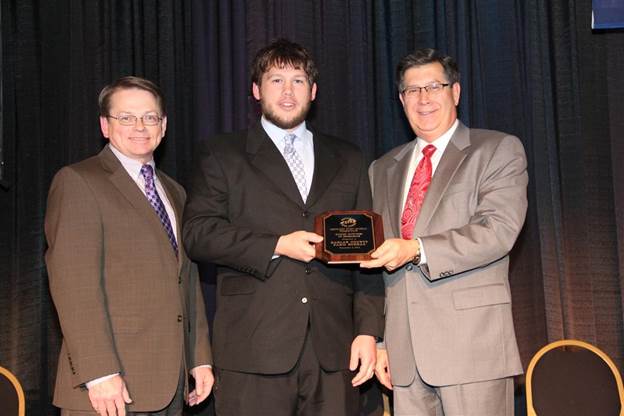 KFB Spotlight
February 16, 2021

The backbone of Kentucky's agriculture industry is the existence of family-owned production farms and supporting businesses located in every region of the state. Often small operations, these entities make up the majority of the ag industry in the Commonwealth, therefore representing a significant portion of the state's overall economic development structure.
February 5, 2021

One of the greatest honors of serving as Commissioner of Agriculture is the opportunity to travel around the state, put the tailgate down on a farm truck, and have a conversation with a farmer about how the year looks.
January 29, 2021

When income flows directly from consumers to farmers, everyone benefits. Consumers have access to the freshest food, farmers can ask a premium price for their product because there is no middle-man, and local economies benefit in the form of jobs and local purchases. For farmers who are thinking about this for the first time or have been doing direct sales for years, the Agriculture Direct Marketing Summit, Feb. 16-18, offers tips to improve the direct sales process.