Harlan County Honored in Kentucky Farm Bureau's County Activities of Excellence Program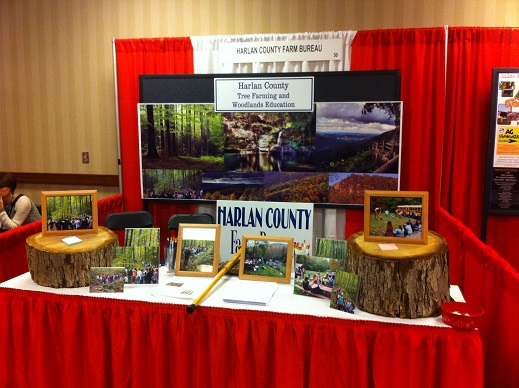 Harlan County Farm Bureau was honored as one of the five winners in the 2014 Kentucky Farm Bureau (KFB) County Activities of Excellence program. All five recipients of the award were recognized during the December 4, 2014 general session of KFB's annual meeting in Louisville. They each received a booth to display their activities during the KFB Annual Meeting Tradeshow.
The County Activities of Excellence competition was developed to identify and honor the outstanding, innovative programs or activities conducted at the county level that meet the overall goals of the organization. The program also encourages KFB members to share their ideas with others who may benefit or be able to replicate a successful program in their own county.
Harlan County Farm Bureau was recognized for its efforts to educate junior high students about the importance of tree farming and the local forestry industry, the county's main commodity. Volunteer leaders from Farm Bureau shared a presentation about local woodlands, timber stand management, tree identification, the value of a healthy forest, timber industry statistics and the role honeybees play throughout it all. More than 300 seventh and eighth grade students attended the presentations.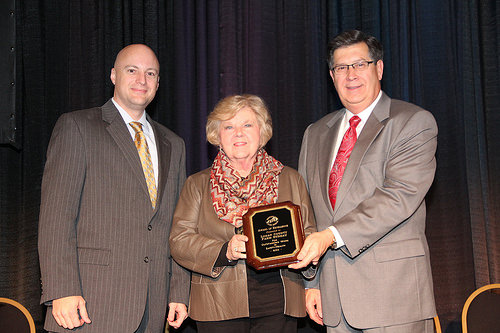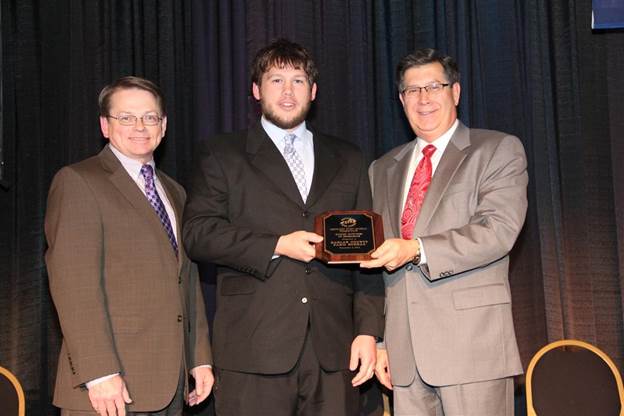 KFB Spotlight
September 21, 2020

The North American International Livestock Exposition (NAILE) was approved through the Kentucky Healthy at Work initiative to host a modified show this year. NAILE is the largest all-breed, purebred livestock exposition in the world and runs Nov. 3-19, 2020 at the Kentucky Exposition Center.
September 14, 2020

Unless you haven't been watching television or listening to the radio for the past several months, you have undoubtedly seen or heard the many political ads that are currently filling the airwaves, not to mention all the print ads in newspapers and magazines, and the many social media posts related to the upcoming election.
September 14, 2020

I'm blessed to have grown up on our family farm in Clark County. It taught me the benefits of hard work as I learned through hands-on activities that took place every day. I discovered how to grow crops, care for animals, and to be a good steward of the land. It was a classroom like no other and my parents set an example that I carry with me daily.