Harlan County Farm County Sponsors Forestry Days Field Trip for Local Students
Harlan County Farm Bureau Forestry Days Field Trip was held at Pine Mountain Settlement School May 4 - 10. During the event, Harlan County Farm Bureau Board Members, Pine Mountain Settlement School Outdoor Education Staff, and Kentucky Division of Forestry staff educated 350 students about Forest Management. Students learned about forest management, wildfires, forest ecology, tree identification, forest and stream relationships, and how early settlers used timber to build log cabins. They learned that our forests provide clean air, filter water and provide a great environment for wildlife. The students learned a lot and enjoyed the outdoor field trip at Pine Mountain Settlement School.
Harland County Farm Bureau President Don Miniard said, "Harlan County is 94% Forest. With timber being one of our largest industries in Harlan County, we feel that we need to educate our students about our woodlands. Forestry education is money well spent."
Harlan County Farm Bureau organized and sponsored the event.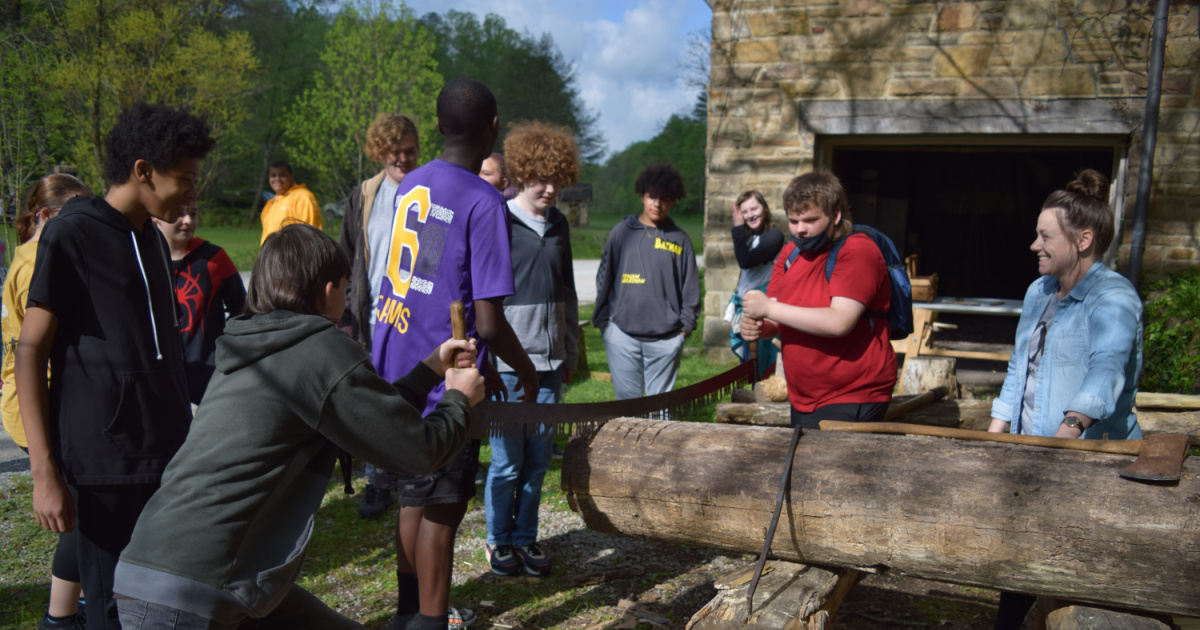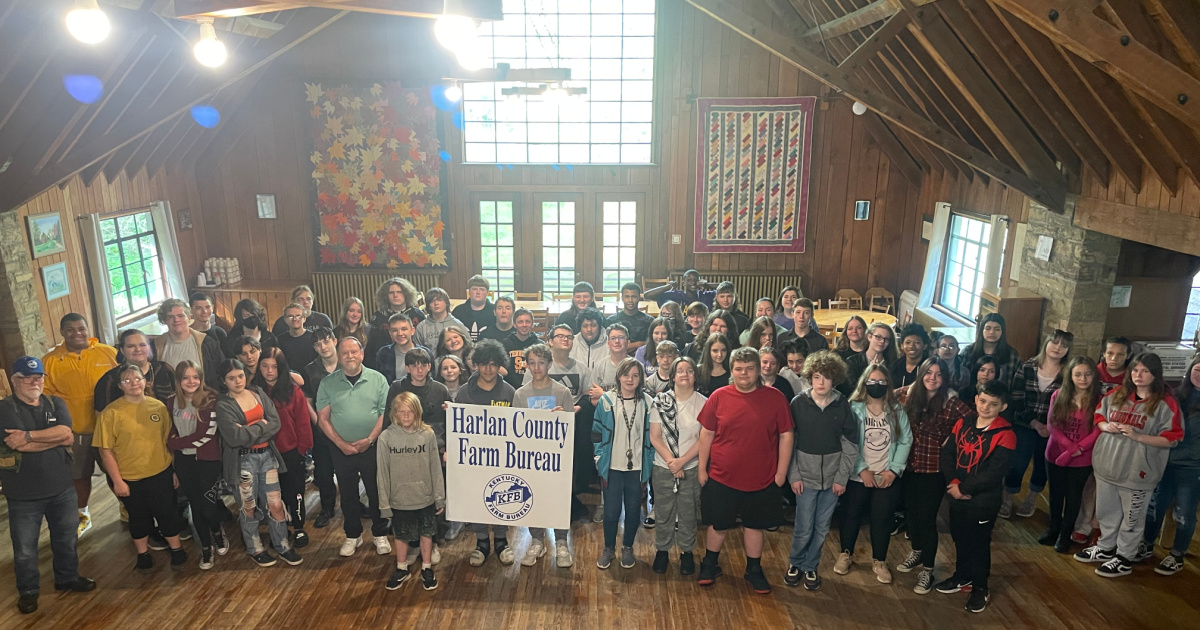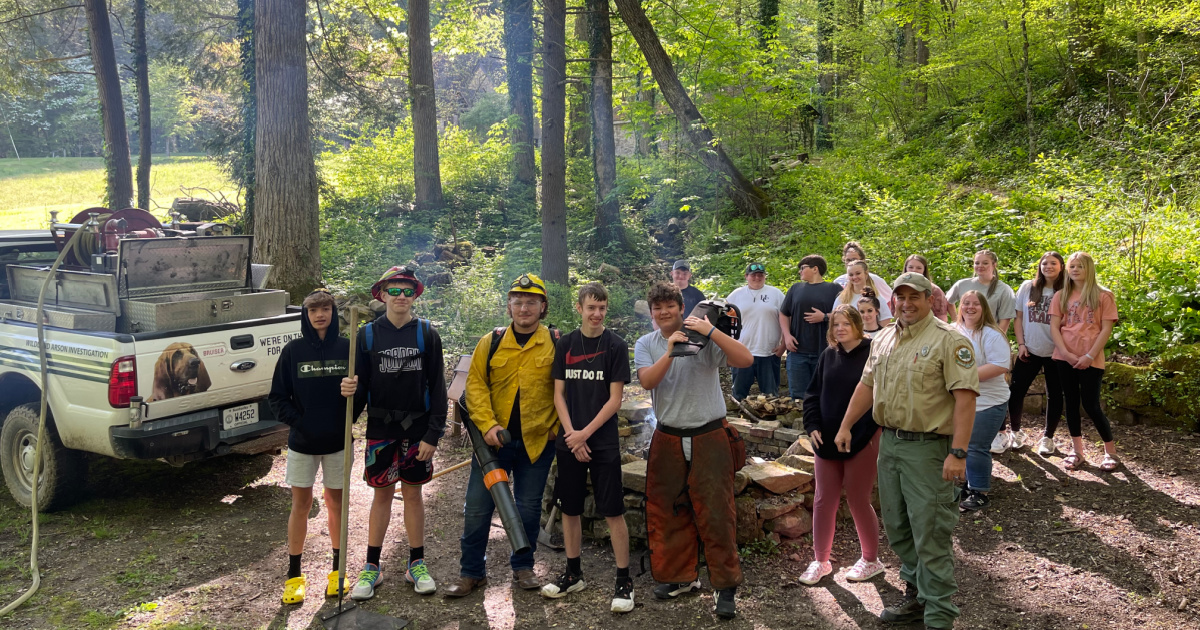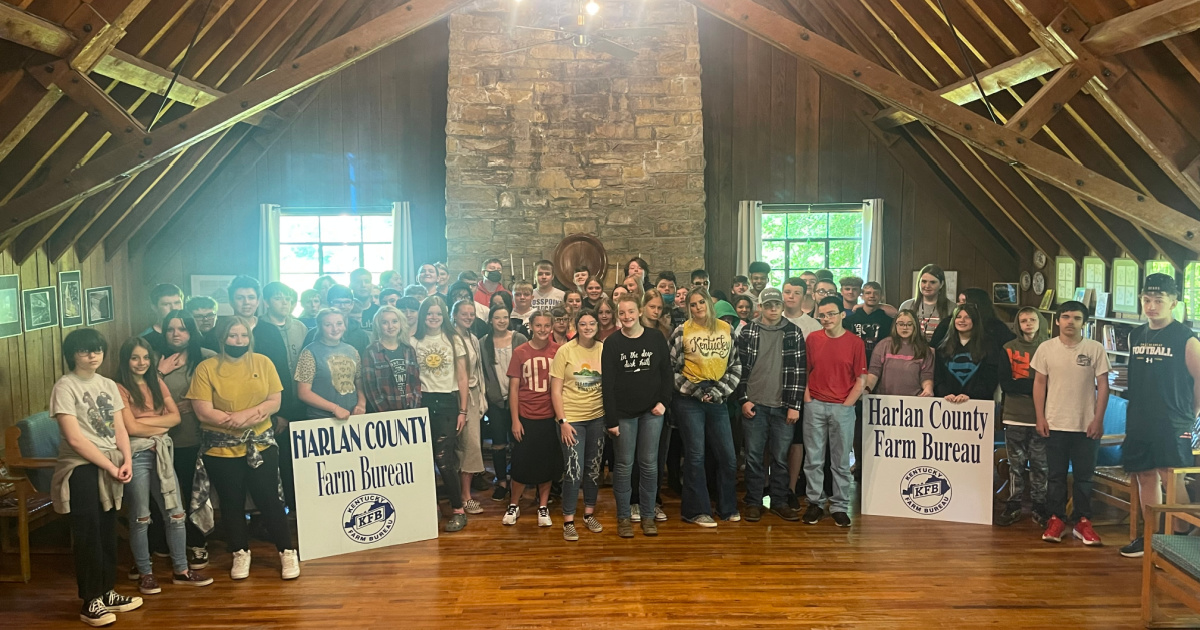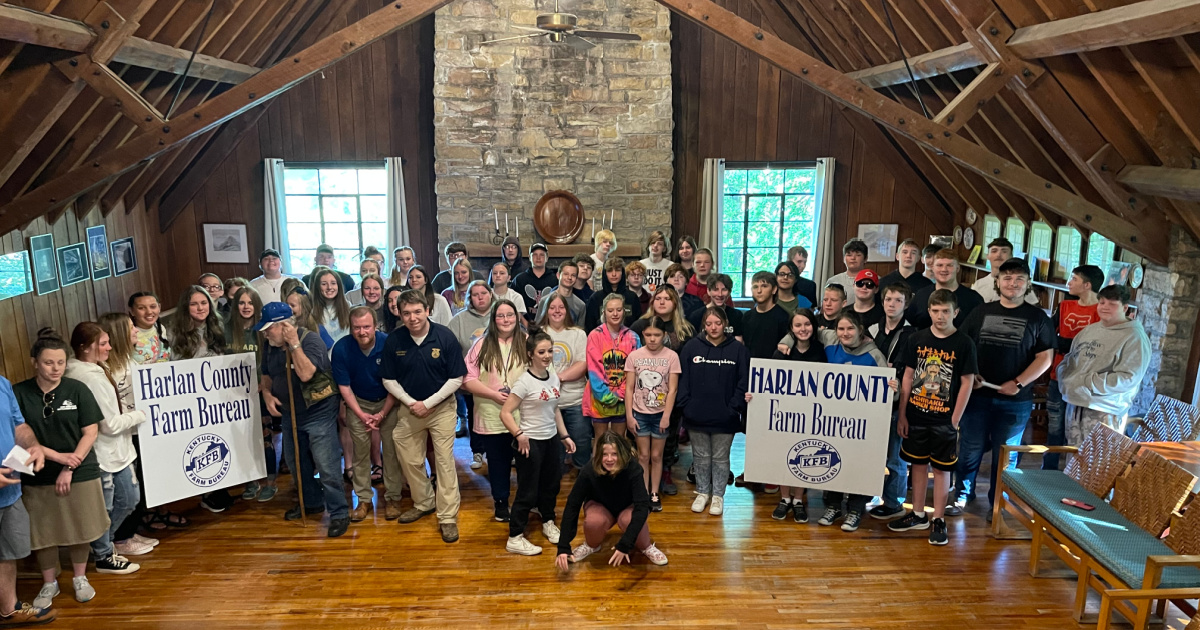 KFB Spotlight
December 2, 2022

Kentucky Farm Bureau (KFB) hosted its Commodity Luncheon today at the organization's 103rd Annual Meeting. Celebrating the strength of Kentucky's farm community, the Commodity Luncheon is one of the many traditions of KFB's yearly event.
November 21, 2022

Katie Cecil of Daviess County, a second-generation farmer at Cecil Farms, was named the 2022 Kentucky Farm Bureau (KFB) Generation Bridge Advocate of the Year.
November 14, 2022

The Kentucky Farm Bureau Young Farmer Gold Star award honors a county's Young Farmer Committee for its active participation in Farm Bureau leadership development programs, state competitions, and educational or promotional initiatives.