Harlan County Farm County Sponsors Forestry Days Field Trip for Local Students
Harlan County Farm Bureau Forestry Days Field Trip was held at Pine Mountain Settlement School May 4 - 10. During the event, Harlan County Farm Bureau Board Members, Pine Mountain Settlement School Outdoor Education Staff, and Kentucky Division of Forestry staff educated 350 students about Forest Management. Students learned about forest management, wildfires, forest ecology, tree identification, forest and stream relationships, and how early settlers used timber to build log cabins. They learned that our forests provide clean air, filter water and provide a great environment for wildlife. The students learned a lot and enjoyed the outdoor field trip at Pine Mountain Settlement School.
Harland County Farm Bureau President Don Miniard said, "Harlan County is 94% Forest. With timber being one of our largest industries in Harlan County, we feel that we need to educate our students about our woodlands. Forestry education is money well spent."
Harlan County Farm Bureau organized and sponsored the event.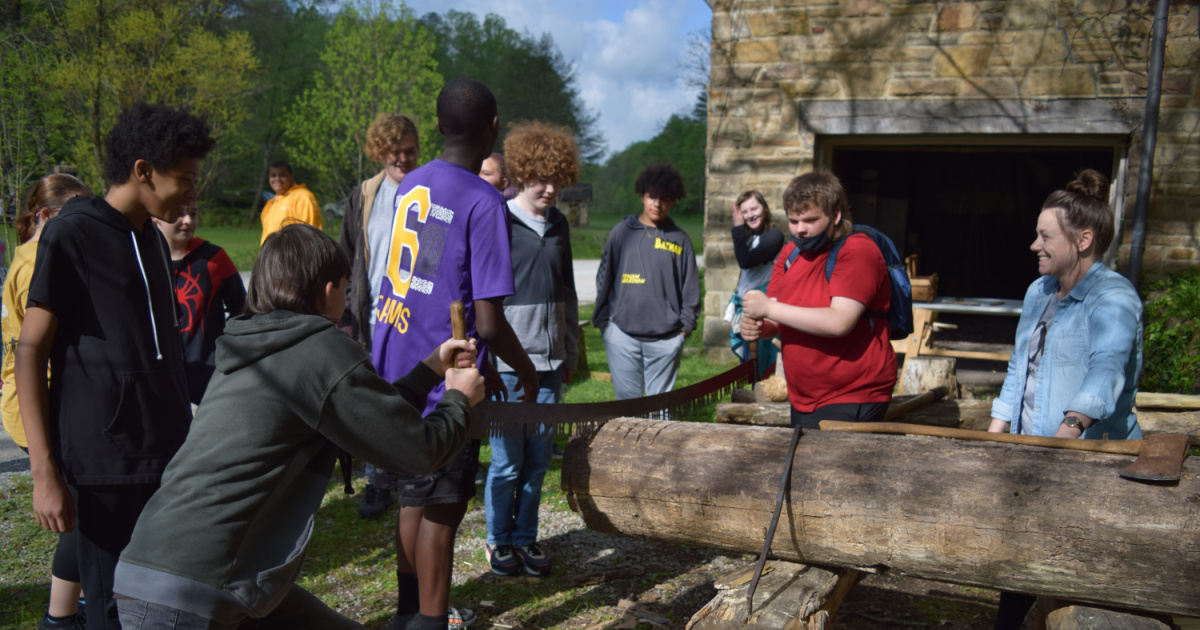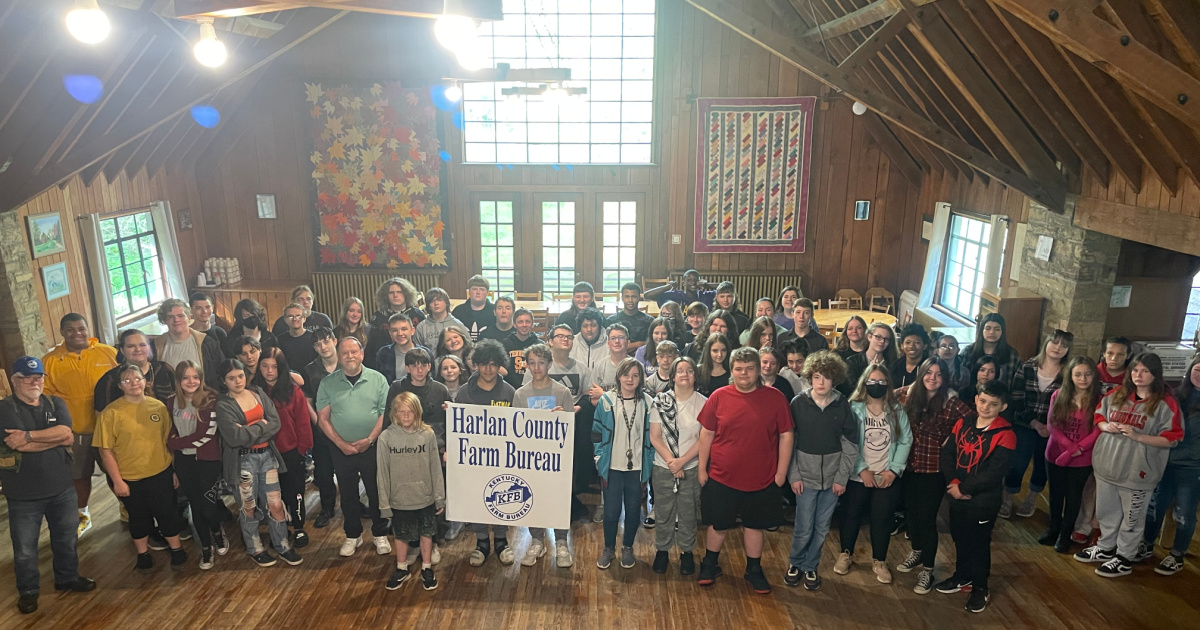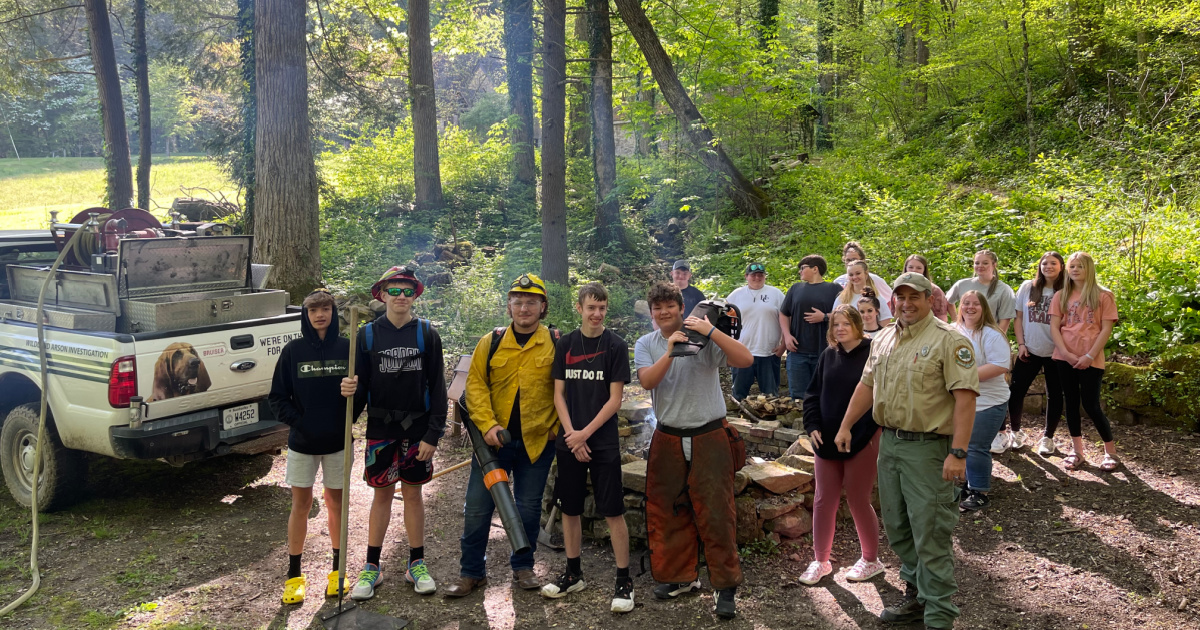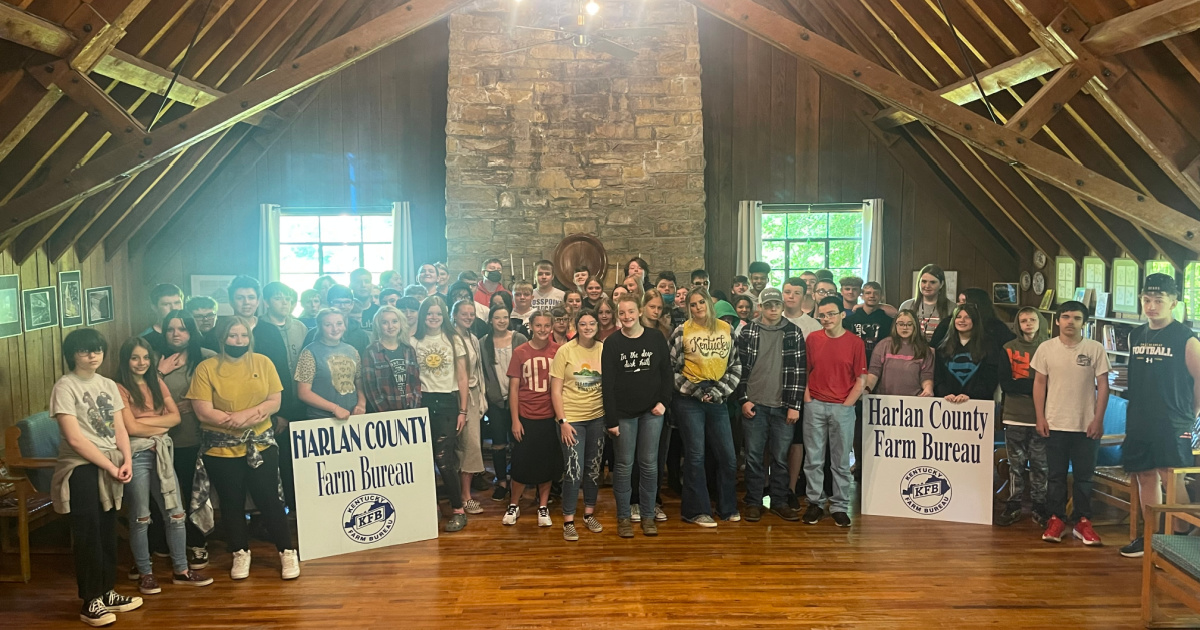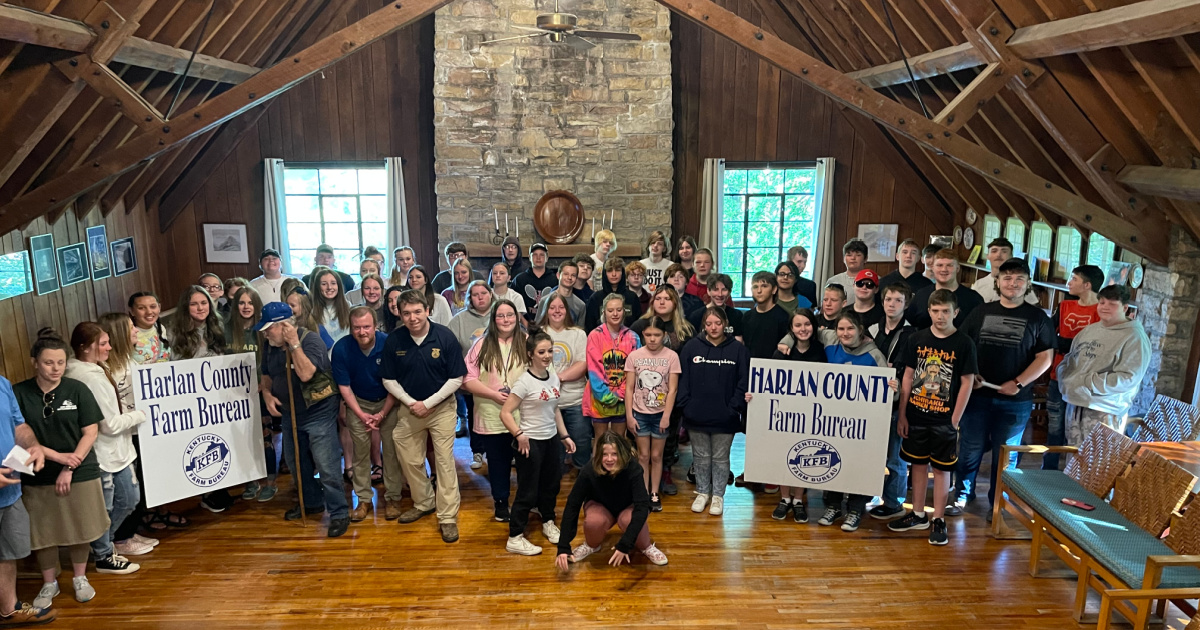 KFB Spotlight
August 10, 2022

I have tried to be an optimistic person most of my life even when challenging times are present and the world seems to be disconnected.
August 9, 2022

"This bill was more expansive and had a significant investment over traditional surface transportation bills," he said. "One of the main pieces important for us was $110 billion for roads and bridges. And obviously, that is the key link for most rural communities, farms, and ranches."
August 9, 2022

"Between our tomato business and our burley tobacco operation, we will have about 30 H-2A workers throughout the course of a year," he said. "To be honest, we would be out of business if not for these guys and this program."